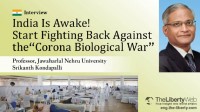 August 3, 2021
PradeepGaurs / Shutterstock.com The rapid spread of the new coronavirus infection and the intensifying border dispute with China have led India to adopt a hard-line stance toward China. A leadi...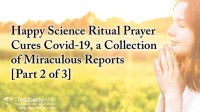 June 24, 2021
Happy Science ritual prayers, lectures and songs are creating many miraculous instances around the world in which people have rapidly recovered from Covid-19 infections. Perfect Recovery...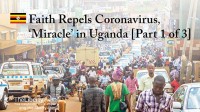 June 24, 2021
Uganda's Covid-19 situation, once the worst in Africa, has made a dramatic recovery. In our three-part series, we focus on the power of faith that helped people overcome the virus. Neithe...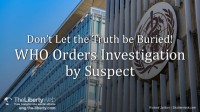 May 26, 2021
Richard Juilliart / Shutterstock.com In hopes of uncovering the origin of the coronavirus, the World Health Organization (WHO) led an international investigation to Wuhan, which produced a repo...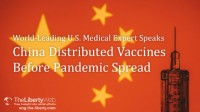 May 25, 2021
"A Bayesian analysis concludes beyond a reasonable doubt that SARS-CoV-2 is not a natural zoonosis but instead is laboratory derived." The above claim comes from a research paper wr...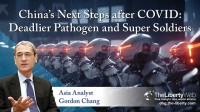 February 3, 2021
John Ratcliffe, the U.S. Director of National Intelligence, has vehemently criticized China for trying to modify humans to produce "super soldiers." An expert on Chinese affairs spo...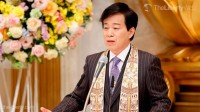 January 10, 2021
On Jan. 7, Happy Science CEO Master Ryuho Okawa gave a lecture titled "'The Laws of Secret' Seminar" in Tokyo Shoshinkan, a Happy Science facility located in Tokyo. With...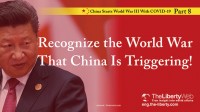 December 26, 2020
During Hitler's rise to power, many people were oblivious to Hitler's encroachment at the time. We may be encountering a "Second Hitler" — mankind mustn't repeat the same mistake. &...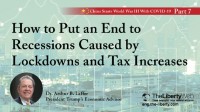 December 26, 2020
We spoke with Dr. Arthur B. Laffer, an economic advisor to President Trump, on the impact of Mr. Biden's economic policies. Dr. Arthur B. Laffer President Trump's Economic Ad...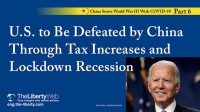 December 26, 2020
China has started a world war. What will be the future of America under the Biden administration? Many media outlets are joyful and optimistic about Mr. Biden's victory, not realiz...