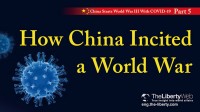 December 26, 2020
World War II is considered to have been triggered by Germany's invasion of Poland. Now, China has incited 'World War III' by spreading the coronavirus. As the three ex...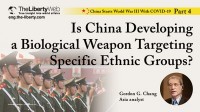 December 26, 2020
An expert on China-related matters explained China's unexpected motive behind the COVID-19 outbreak. Gordon G. Chang Asia analyst Gordon G. Chang graduated from Cornell University ...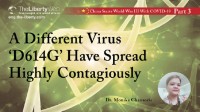 December 26, 2020
We spoke with an expert who has long been conducting research on China's biological and chemical weapons. Dr. Monika Chansoria Dr. Monika Chansoria received her Ph.D. in International Rel...
December 26, 2020
The world is in turmoil with COVID-19. Despite the ongoing disaster, China, the origin of the virus, continues to hide information. Meanwhile, it becomes clear that China is starting a virus wa...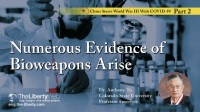 December 26, 2020
How does a U.S. expert on biochemistry and toxin view the abnormality of COVID-19? Dr. Anthony Tu Colorado State University Professor Emeritus Born in Taipei in 1930. After graduating fr...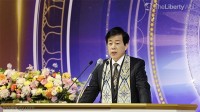 December 10, 2020
On the night of Dec. 8, the El Cantare Celebration, one of the two largest annual events of Happy Science, took place in Saitama Super Arena, Japan. Happy Science founder and CEO, Master Ryuho ...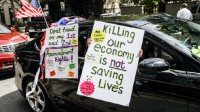 November 25, 2020
By Hanako Cho Key points of the article: U.S. citizens will be exhausted by tax increases one after another A "lockdown recession" will hit The right to visit casinos was favored ov...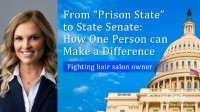 October 21, 2020
Ms. Luther was imprisoned for resuming business in contravention of state orders. However, she was released due to the overwhelming support of public opinion and was asked to run for the State ...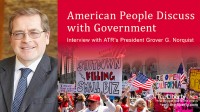 October 21, 2020
Grover Norquist, the leader of the American taxpayer protection movement, shared his thoughts on dealing with governmental regulations under the COVID-19 crisis. Interviewer: Satoshi Nishihata ...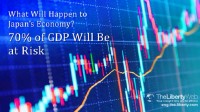 October 1, 2020
The world has transformed with the expansion of the coronavirus — what will happen to Japan's economy? We will analyze the impending risks. As of September 8, the number of bankruptcies i...