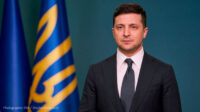 March 12, 2022
Photographer RM / Shutterstock.com Amid the ongoing invasion of Ukraine by Russia, the first meeting between Ukrainian and Russian foreign ministers took place with Turkey as the mediator. No p...
March 7, 2022
A Chinese political economist who fled to the U.S. in exile revealed the harsh reality of China's foreign exchange reserves that are available for import payments and external debt repayments. ...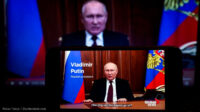 March 2, 2022
Rokas Tenys / Shutterstock.com The world is facing turmoil over Ukraine. On February 22th, President Biden said Russia has begun an "invasion" of Ukraine after Russia recognized the independenc...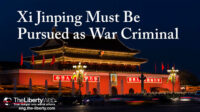 February 24, 2022
Why hasn't he been? The reason why the true source of the problem isn't being pursued is not from the lack of scientific discussion; rather, it is the nation's unwillingness to create tension w...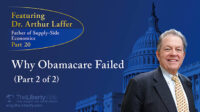 February 22, 2022
What went wrong with the Obama administration's health care reform? Dr. Laffer spoke on the cause of its failure and offered a solution. Cho: In 2014, President Obama pushed for the Affo...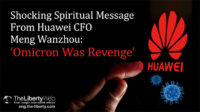 February 19, 2022
As global Covid-19 cases surpassed 100 million in one month alone, with the cumulative total surpassing 400 million, on February 11 Master Ryuho Okawa of Happy Science called forth the perpetra...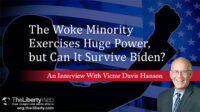 February 15, 2022
Visuals6x / Shutterstock.com President Joe Biden's approval rating continues to slide. How does a historian who has been leading U.S. conservatives evaluate the current administration? &n...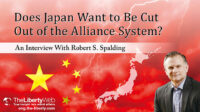 February 12, 2022
As we continue to witness its widespread human rights violations, the Chinese Communist Party increasingly poses an immense threat to the free world. The world needs to form a united front to p...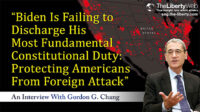 February 2, 2022
As we now face such turbulent times ― rising Chinese hegemony, Myanmar's military coup, Taliban control of Afghanistan, among other crises ― American diplomacy is obviously crucial to regain pe...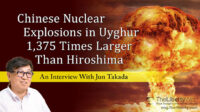 January 29, 2022
Not much is known in Japan about the tragedy of the nuclear explosions in Uyghur. We must face the facts that the Japanese media has been concealing. Sapporo Medical University Professor...