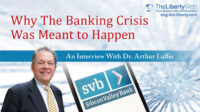 May 16, 2023
The Liberty Interview With Dr. Arthur B. Laffer Interview Date: April 5, 2023 Interviewer: Hanako Cho Loose Monetary and Fiscal Policies Have Increased the Financial Pressures Dr. Laffer...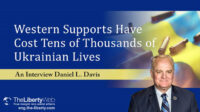 May 10, 2023
The Liberty asked a former U.S. Army Lieutenant Colonel, who had served in the wars in Iraq and Afghanistan, and is well aware of the disconnect of government information and media reports from...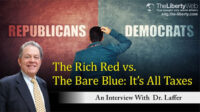 April 7, 2023
The Liberty interviewed Dr. Arthur Laffer who has been researching the reasons behind the economic growths of "Blue States" and "Red States" over the span of his lifetime. (This interview was c...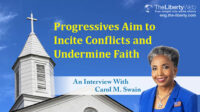 February 25, 2023
Dr. Carol M. Swain Former tenured professor at Princeton and Vanderbilt Universities, and is a Distinguished Senior Fellow for Constitutional Studies with the Texas Public Policy Foundation. Dr...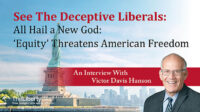 January 31, 2023
Victor Davis Hanson Victor Davis Hanson is a senior fellow in military history at the Hoover Institution at Stanford University and a Professor Emeritus of classics at California State Universi...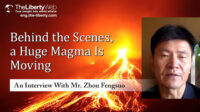 December 28, 2022
Former leader of the Tiananmen Square protests Zhou Fengsuo (profile) While a student at Tsinghua University, he was a student leader in the pro-democracy movement at Tiananmen Square, he defec...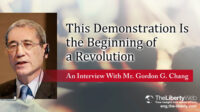 December 27, 2022
Asian Affairs Expert Gordon G. Chang (profile) Graduated from Cornell University in the U.S. in 1973. He is a popular columnist who appears on numerous U.S. television programs. The author of '...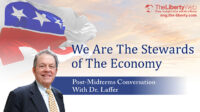 December 23, 2022
This interview was conducted on November 15, 2022, by Hanako Cho. Dr. Laffer: The outcome was very bad for Republicans. It was especially bad for President Trump. There were a couple of ...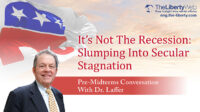 December 22, 2022
This interview was conducted on October 31, 2022, by Hanako Cho. What Can and Can't the House Do? Dr. Laffer: The Republicans will stop this Democratic onslaught, but they can't reverse ...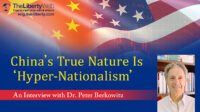 December 20, 2022
Dr. Peter Berkowitz In 2019-2021, Dr. Peter Berkowitz served as the Director of the State Department's Policy Planning Staff and senior adviser to Secretary of State Mike Pompeo. Since 2007, he...