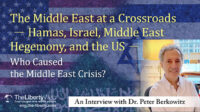 December 2, 2023
Dr. Peter Berkowitz In 2019-2021, Dr. Peter Berkowitz served as the Director of the State Department's Policy Planning Staff and senior adviser to Secretary of State Mike Pompeo. Since 2007, he...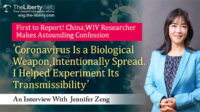 November 22, 2023
Even though the coronavirus pandemic continues to prolong, its origin is yet to be proven with modern science. However, new evidence has fallen in place that helps uncover its origins. S...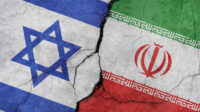 November 1, 2023
On October 7, peace was taken away from Israeli citizens. In the early hours of October 7, a Palestinian militant group called Hamas began Operation Al-Aqsa Flood. Hamas fired thousands of rock...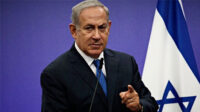 October 23, 2023
Contributor: Seiji Kawada Born in 1967 in Gifu, Japan. After graduating from the National Defense Academy of Japan, Kawada served as a pilot in the Japan Air Self-Defense Force (JASDF). Today, ...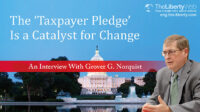 October 4, 2023
We spoke with Mr. Grover Norquist, an advocate for small government in America, on how to succeed in preventing government bodies from growing too large. Interviewer: Hanako Cho Grover G. Norqu...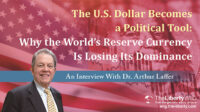 September 5, 2023
How does a renowned economist view the challenge against the U.S. dollar? The Liberty spoke with Dr. Laffer, the father of supply-side economics. Interviewer: Hanako Cho Cho: China and R...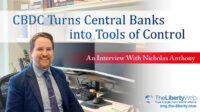 July 31, 2023
Nicholas Anthony Nicholas Anthony is a policy analyst in the Cato Institute's Center for Monetary and Financial Alternatives and a fellow at the Human Rights Foundation. Anthony's research cove...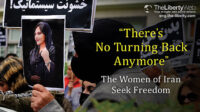 July 12, 2023
A protest that erupted after Mahsa Amini's death on Sept. 23, 2022, at the Embassy of Iran in Brussels, Belgium (Alexandros Michailidis / Shutterstock.com). (Image 1) Ms. Amini's photo that wen...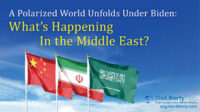 July 11, 2023
The Liberty explored movements in the Middle East that are at the front line of today's Cold War structure. As the world becomes divided in the wake of the Russia-Ukraine war, there is o...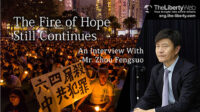 July 7, 2023
On June 4, 1989, Chinese troops used force against the youth who were demanding democracy in Tiananmen Square, China, resulting in many casualties. The student leader of that time continues to ...