Inside the Mind of World Leaders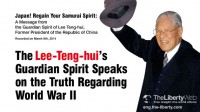 April 25, 2014
With an "anti-Japanese" historical perspective, China and Korea are attacking Japan. Korea especially is spreading to the world the idea how of awful Japan was during the war. They critici...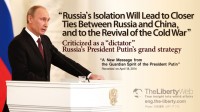 April 19, 2014
President Obama, who will visit Japan on April 23rd, had his guardian spirit summoned, and on the day following when the spiritual message was recorded, the guardian spirit of President Putin of Russi...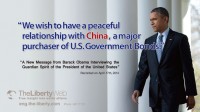 April 18, 2014
"We wish to have a peaceful relationship with China, a major purchaser of U.S. Government Bonds" "A New Message from Barack Obama: Interviewing the Guardian Spirit of the President o...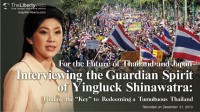 January 11, 2014
"The phenomenon of spiritual messages" refers to the channeling of the words of spirits from the spiritual realm. The ability to do so belongs to those who have accessed a high level of en...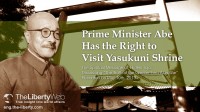 December 30, 2013
Prime Minister Abe's visit to Yasukuni Shrine provoked harsh criticism from not only China and South Korea, but also from the U.S. The reason behind it was an old idea about Japan that circulated arou...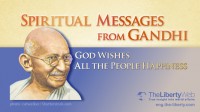 December 20, 2013
Due to the recent passing of Nelson Mandela and his spiritual message transmitted through Master Ryuho Okawa hours after his death (published in Liberty Magazine and accessible on the Happy Science We...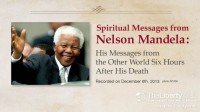 December 7, 2013
South Africa's icon for the anti-apartheid movement and the first black president died on Thursday, the 5th of December at age 95. His defiance of the white minority rule put him in prison for 27 year...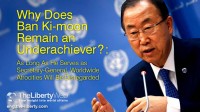 October 9, 2013
While the conflict stricken areas have been expanding, criticisms against U.N. Secretary-General Ban Ki-moon have also been on the rise. Since he took office in January 2007, Mr. Ban has been known as...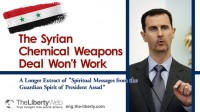 September 18, 2013
The U.S.-Russian agreement to dismantle Syria's chemical weapons is still ambiguous. Will the Assad regime surrender all the chemical weapons and comply with the agreement? As the WSJ reported in ...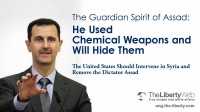 September 12, 2013
After receiving Russia's proposal to take custody of Bashar al-Assad's chemical weapons in Syria, President Obama is considering the possibility of averting military strike against Syria. However...