Inside the Mind of World Leaders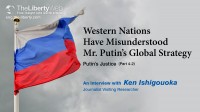 August 20, 2014
We talked to Ken Ishigouok, a journalist who often covers Russia, about the Ukraine crisis and Mr. Putin's thoughts on the future of the international community. Western nations have misu...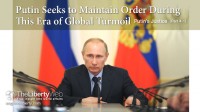 August 15, 2014
President Putin is being criticized for "trying to destroy the World Order". In Part 4, we explore Putin's new world order. "The God of Destruction of World Order, Emper...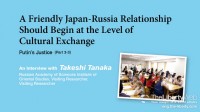 August 14, 2014
I've dealt with many Russians, and I've found them to be extremely loyal and kind to people. They were not dry. They valued relationships with others. Russia has always been a multi-ethnic country...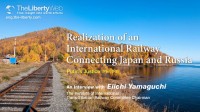 August 12, 2014
Liberty staff asked Chairman Eiichi Yamaguchi of the Trans-Siberian Railroad Internationalization Committee, who is advancing Japanese -Russian exchange in a civilian capacity, about the possibilities...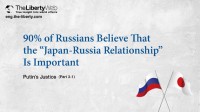 August 8, 2014
The Japanese have a strong, negative image of the Russians, which associates them with "the northern territories," "the Siberian internment," "a spying nation," etc...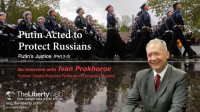 August 8, 2014
President Putin Acted to Protect His Russian People Ivan Prokhorov Former Osaka-Russian Federation General-Counsel He was born in Moscow in 1955. After he graduated from the Moscow State Instit...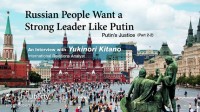 August 6, 2014
Because Russia continued to receive harsh criticism from the international community, The Liberty staff decided to meet with international relations analyst Yoshinori Kitano, who resides in Moscow, an...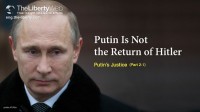 August 5, 2014
Due to his hard-line position on the annexation of Crimea, and his autocratic style of governance, Mr. Putin has been criticized for attempting to revive socialism. In Part 2, The Liberty will take a ...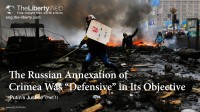 July 29, 2014
In the capital of Ukraine, Kiev, some 100 thousand protesters gathered, occupying the central square, and sought EU membership. A riot broke out among a portion of the protesters, and on February 20th...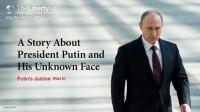 July 25, 2014
As Russian President Putin annexed the southern Ukrainian peninsula of Crimea, Western powers criticized him for being "evil", and for "attempting to revive the Cold War". Howe...