The Japanese have a strong, negative image of the Russians,
which associates them with "the northern territories," "the Siberian internment," "a spying nation," etc.
In Part 3, The Liberty staff will explore the opposing view, the
Russian image of Japan, and the possibility of a return of the northern territories.
For many Japanese, Russians are people who live in a faraway country. According to a Cabinet Office survey (note 4), about 75% of Japanese answered that they do not feel any closeness with Russia. Perhaps the biggest reason for this feeling is the issue of the northern territories.
In the confusion of the aftermath of the war, the Soviet
Union invaded four northern islands, and Russia continues to rule over them today. In the 1956 Japan-Soviet Joint Declaration, it was agreed, "Upon the signing of the peace treaty between the countries, Shikotan and Habomai Islands shall be returned." However, Japan has had to request the collective return of all four islands, and a peace treaty between Japan and Russia has not yet been signed.
After the war, Japan's image of Russia was damaged
due to how Russia imposed forced labor on its Japanese prisoners in Siberia, conflicts during the Cold War, and other issues.
Many in Russia Are Pro-Japanese
However, what is unknown to many is that Russia today is
actually very fond of Japan. Japanese films, novels, and animation are popular, and there are many who study Japanese. Moscow boasts a variety of sushi restaurants and Japanese udon noodle chains.
When the Japanese Foreign Ministry surveyed the Russian
population (note 5), 90% of the respondents replied that "Japanese -Russian relations are important," and 73% of them thought that that the relationship is "good".
President Putin, a known Judo practitioner, has been very
much, pro-Japanese. He stated in an interview, "Japanese culture is a world heritage." At the Tokyo Olympic bid for 2020, he spared no effort to provide support and to persuade not only Russian members, but also foreign members of the International Olympic Committee, to vote for Tokyo.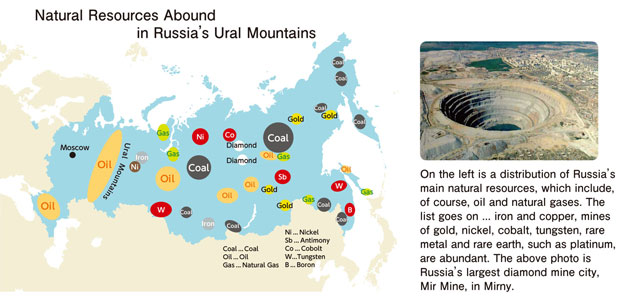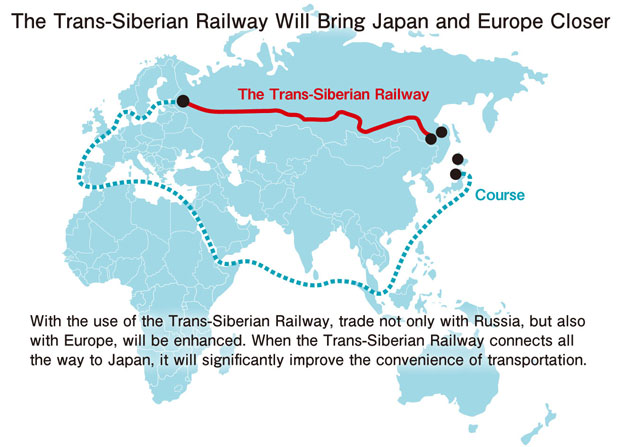 Turning the Issue of the Northern Territories into a "Stalemate"?
Putin has made an interesting statement regarding Japan's
northern territories. Before the 2012 presidential inauguration, he responded to a Japanese reporter. Using Judo and metaphor, he said that he aimed for a "stalemate", and elaborated that he wished to "find a resolution both parties could agree on".
The journalist, Ishigouoka Ken, who has a deep understanding of
Russia, explained perspective differences between Japan and Russia regarding the problem of negotiations over the northern territories as follows:
A continental nation, such as Russia, thinks about its possible
strategies as it interacts with its neighboring countries. On the other hand, a seafaring country, like Japan, tries to put distance between itself and other countries.
In fact, during Mr. Putin's first administration, he resolved
a territorial dispute in an effort to improve relations with China in 2004. Perhaps Mr. Putin intends to realize his "stalemate" as relations between Japan and Russia improve.
Russia Is Serious About Developing the Far East
Russia in recent years has been striving to develop its Far East
and seeks cooperation from Japan.
In 2012, Mr. Putin set up the Far East Development Ministry in
Khabarovsk. For the first time, he placed a central ministry outside of Moscow.
By 2025, he aims to pour the equivalent of 30 trillion worth of Japanese yen into developing infrastructure in the Far East, the modernization of industries, and job creation.
When Mazda Motors expanded to Vladivostok in 2012, Mr. Putin
attended its opening ceremony, and with the Vostochny Space Station set to start operations in 2015, a Russian official expressed his optimism at the occassion, "Japan has the potential to become an important partner."
This was good news for Japan. That area has become famous for
its natural resources such as fossil fuels. Japan's energy self-sufficiency rate has only been 4%, and this area could become a valuable source of energy for Japan, comparable to the Middle East or America.
Also, Russia has plans to connect the Trans-Siberian Railways to Hokkaido. When it happens, goods will be transported between Japan and Europe in half the time they would take to ship on the same journey.
There Are Also Threats from China in the Background
Behind Russia's investments in the development of the Far East
are threats from neighboring China.
The population in this area is low, and by 2015 estimates
expect the numbers to sink below 5 million people. On the other hand, 2 million farmers have settled there from China, and if this trend continues, the area will come under the effective control of the Chinese and Beijing.
Russia considers China to be a "strategic partner", but according
to the national strategy announced in 2012, one of Russia's fundamental outlooks in its "2020 Strategy" touched upon the threat of China. To quote, "The main threat to Russia is the economic potential of China and China's increasing international status."
Russia's national paper, the Kommersant, has pointed out,
"What is in Russia's interest is to protect our nation's security through
alliances with big democratic countries." It says that Russia should connect, not with China, but with Japan, South Korea, and the United States. The Russian government believes Japan will happily cooperate in the development of its Far East because Japan is actively concerned about the threat of China.
(note 4) "Investigation of Public Opinion Regarding Diplomacy (2013 October)"
(note 5) "Investigation of Public Opinion Regarding Japan's Concerns in Russia (2010 July)"
The Realization of a "Japan-Russia Entente"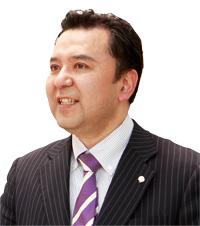 Mr. Yoshinori Moriyama
Happiness Realization Party's, Hokkaido Headquarter's Representative
The Happiness Realization Party aims to resolve the northern territories issue with stronger ties between the two nations through a "Japan-Russia Entente" in order to facilitate commerce between Japan and Russia.
I especially think that we should heavily invest in the Russian Far East, which is close to Hokkaido. A large-scale cooperation in the area of agricultural technology could possibly expand from the Hokkaido area to Russia.
Last year, when Prime Minister Shinzo Abe visited, a Hokkaido Bank representative accompanied him who agreed to promote agricultural cooperation between the government of Amur and Japan. Prior to his visit, President Putin sought out Japanese cooperation in a conference with former Prime Minister Yoshiro Mori. He said, "Japanese agricultural technology ought to be used in the Far East because the climate is similar to Hokkaido." If cooperation continues to proceed, it will become a major plus for Hokkaido's economy as well.
The seas around the northern territories are great fishing areas, and there used to be a thriving fishing industry there with a cannery on Kunashir Island. When Russia returns the area to Japan, you can expect to see the fishing industry there thrive just as it has in eastern Hokkaido's Kushiro and Nemuro.
The HRP eventually wants to create a transportation revolution, which would connect Linear Bullet Train tracks from Moscow to Hokkaido and Tokyo. This is the future the HRP envisions.
A Commonly Held Understanding:
Neither Putin, Nor Russia, Can Be Trusted, and We Must Remain Vigilant
The Result of Part 3:
There are so many pro-Japanese in Russia that the northern territories could be returned to Japan

We Interviewed Russians, Who Visited Japan, and the People of Sakhalin Said They Love the Japanese
Originally From Sakhalin, Currently Living in Hokkaido, Male (42 years old)
I came to Japan when I was 26, and I naturalized.
Most people in Sakhalin love Japan. Perhaps it is because some time, long ago, they lived with the Japanese. Even after the Russo-Japanese War, soldiers from the two countries went drinking together. There wasn't a feeling that the Japanese were the enemies.
I learned when I was a child that Japanese people actually possessed samurai spirits, and that they would give up their own lives for the sake of their country's greater prosperity."
I had a rather positive image of the Japanese.
Russians do not laugh much, and we might come across as intimidating. We only smile when we are really happy because our expressions and feelings are inseparable. When Japanese talk about a scary topic with a smile, it's very scary for us.
A few years ago when I went back to Sakhalin, the roads were bumpy and the cars could not run smoothly, and in the evenings there were no street lamps and it was very dark. I was very shocked over the difference with Japan. However, I've heard that since Putin became President, robberies have decreased and the area has become much safer.
* * *
With an interest in deepening the levels of cultural exchange for the students at Happy Science Academy's Nasu School in Tochigi Prefecture, The Liberty staff wrote questions for visitors that came to Japan from the Russian Far East city of Khabarovsk in May.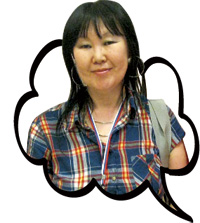 Associate Professor of the Khabarovsk National Economic Law Academy, Albina Dorgan
As the Chairman of the Executive Committee for the Second Khabarovsk Art Festival, I have interacted with many people from Japan. Since I specialize in the arts, I have interests in Japanese calligraphy and modern art, and introduce the works of "Katsushika Hokusai" to my students. There are many people in Khabarovsk who are interested in learning the Japanese language as well.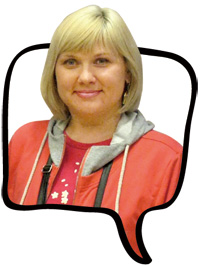 A Khabarovsk Provincial Government Official, Tachiyana Arushinovu
I would like the people of Japan to get to know Russia.
In addition to this Japan-Russia exchange, I am involved and interact with many ethnic groups that live in my province. Khabarovsk has over 140 ethnic groups with all types of different religions, and they respect each other's traditions.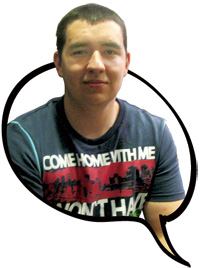 Khabarovsk National Economic Law Academy Student, Vitaly Gordienko
I knew about Japan through television and film, and my impression of Japan, when I actually went there, was different. I was very surprised when I saw the world's tallest tower, the Tokyo Sky Tree. The food was great, and the Japanese people had such kind smiles. I thought it was great.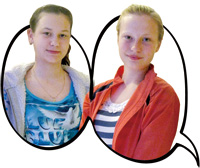 Natalia Momoto & Veronika Arushinovu
We love Japanese manga and anime. We always watch "Fairy Tail", "Shingeki no Kyojin", and "Kuroko no Basuke". The stories are great.