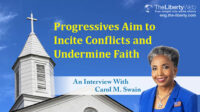 February 25, 2023
Dr. Carol M. Swain Former tenured professor at Princeton and Vanderbilt Universities, and is a Distinguished Senior Fellow for Constitutional Studies with the Texas Public Policy Foundation. Dr...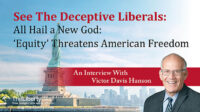 January 31, 2023
Victor Davis Hanson Victor Davis Hanson is a senior fellow in military history at the Hoover Institution at Stanford University and a Professor Emeritus of classics at California State Universi...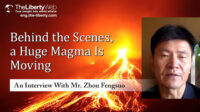 December 28, 2022
Former leader of the Tiananmen Square protests Zhou Fengsuo (profile) While a student at Tsinghua University, he was a student leader in the pro-democracy movement at Tiananmen Square, he defec...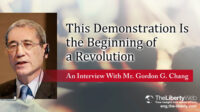 December 27, 2022
Asian Affairs Expert Gordon G. Chang (profile) Graduated from Cornell University in the U.S. in 1973. He is a popular columnist who appears on numerous U.S. television programs. The author of '...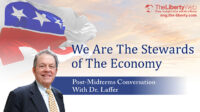 December 23, 2022
This interview was conducted on November 15, 2022, by Hanako Cho. Dr. Laffer: The outcome was very bad for Republicans. It was especially bad for President Trump. There were a couple of ...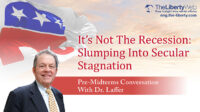 December 22, 2022
This interview was conducted on October 31, 2022, by Hanako Cho. What Can and Can't the House Do? Dr. Laffer: The Republicans will stop this Democratic onslaught, but they can't reverse ...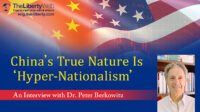 December 20, 2022
Dr. Peter Berkowitz In 2019-2021, Dr. Peter Berkowitz served as the Director of the State Department's Policy Planning Staff and senior adviser to Secretary of State Mike Pompeo. Since 2007, he...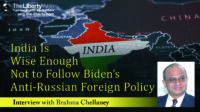 November 11, 2022
The Liberty spoke with Brahma Chellaney, an Indian analyst, who has raised warnings against China's expansionism (as of October 8th). Brahma Chellaney He is a Professor of Strategic Stud...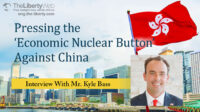 November 1, 2022
The Liberty spoke with Kyle Bass, a prominent investor who made his anti-China stance clear, regarding his China strategy. (Interviewer : Hanako Cho) Kyle Bass Hayman Capital Management, Chief ...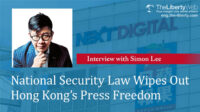 October 29, 2022
Press freedom in Hong Kong has rapidly declined after the passage of the National Security Law. How does this state of affairs appear in the eyes of a former executive of Next Digital? The Libe...