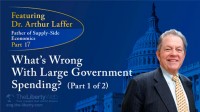 December 3, 2021
The Covid-19 pandemic expanded the national debt of advanced countries. In Japan, the total amount of debt of national and local government exceeded 1.2 quadrillion yen. Supply-side economics p...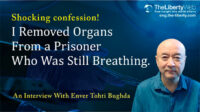 December 2, 2021
There are still rumors that organs are being harvested from Falun Gong practitioners and Uyghurs and other political prisoners in China. We interviewed a Uyghur former surgeon who removed organ...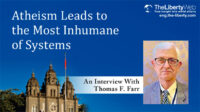 November 30, 2021
The key to the ideological battle against the Chinese Communist Party is religious freedom. We interviewed a leading authority on international religious freedom. President of the Religi...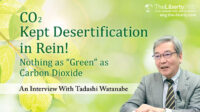 November 25, 2021
University of Tokyo Professor Emeritus Tadashi Watanabe Expert in engineering. Has published approximately 190 books, including "The 'Global Warming' Frenzy" (Maruzen Publishing, not translated...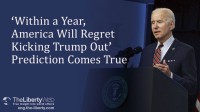 October 29, 2021
Unity over division. The rise of the Biden administration stood on this premise, but the world is becoming increasingly polarized. Since last November's U.S. presidential election, the Chinese ...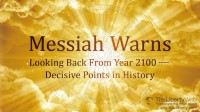 October 27, 2021
Japan and the world are at a grave decisive point as they face Imperial China's dictator, Xi Jinping, who is comparatively worse than Hitler. Master Okawa has stated that we have already ...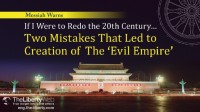 October 26, 2021
Tiananmen Square. Beijing, China. China, which expands its hegemony, is now the greatest threat to the world. The modern Nazi was born, not just because of the appeasement policy by the interna...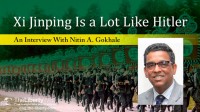 October 2, 2021
Everett Collection / Shutterstock.com founder of Indian defence websites Nitin A. Gokhale (profile) One of South Asia's leading Strategic Analysts, a founder of a specialised defence related we...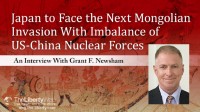 September 30, 2021
Happy Science CEO Master Ryuho Okawa points out that once Japan is threatened by China's nuclear missiles, it may encounter the same tragedy as Israel once did (enslavement). A retired Un...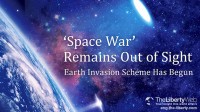 September 15, 2021
A U.S. intelligence report, "Preliminary Assessment: Unidentified Aerial Phenomena," has garnered attention. According to a Pew Research Center survey from June, two out of three America...