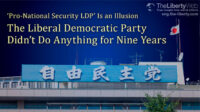 May 27, 2022
(yu_photo / Shutterstock.com) Sun Tzu once said, "If our forces are five to the enemy's one, attack him." This five to one force that marks the line of attack is about to be crossed by China wi...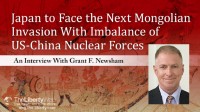 September 30, 2021
Happy Science CEO Master Ryuho Okawa points out that once Japan is threatened by China's nuclear missiles, it may encounter the same tragedy as Israel once did (enslavement). A retired Un...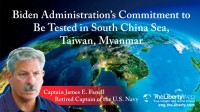 May 21, 2021
We spoke with a retired captain of the U.S. Navy about his outlook on the Biden administration's Asia policy. Retired Captain of the U.S. Navy Captain James E. Fanell Fanell graduated fr...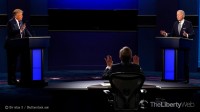 November 9, 2020
Christos S / Shutterstock.com Main Points of this Article: The media's disdain towards Trump has harmed U.S. national interests Hong Kong and Taiwan are greatly distressed Japan should co...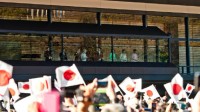 November 6, 2020
(Michal Staniewski / Shutterstock.com) Japanese citizens are becoming increasingly discontent with recent troubles surrounding the imperial family. For example, Imperial Highness Princess Kako&...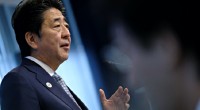 November 5, 2020
(Alexandros Michailidis / Shutterstock.com) Nearly two and a half months have passed since the Suga administration took off. At the time of appointment, the Suga administration was criticized f...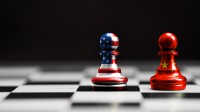 November 2, 2020
China's activities are intensifying off the coast of Okinawa and the Senkaku Islands. It has been 10 years since a Japanese Coast Guard patrol boat clashed with a Chinese fishing boat. Fo...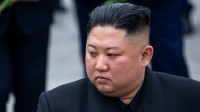 October 14, 2020
(Alexander Khitrov / Shutterstock.com) North Korea stopped launching missiles in March this year (as of Sept. 16). Diplomatic negotiations became so quiet that rumors of Chairman Kim Jong-un su...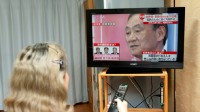 October 13, 2020
(Sergio Yoneda / Shutterstock.com) The Liberal Democratic Party (LDP) leadership election over former Prime Minister Shinzo Abe's position took place in mid-September and Mr. Yoshihide Su...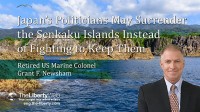 October 7, 2020
About Grant F. Newsham: He was born in 1956 in Virginia, U.S.A. He graduated from Principia College and UCLA School of Law. He served as a U.S. Marine Corps officer, to include duty as the Mari...