The Liberal Democratic Party (LDP)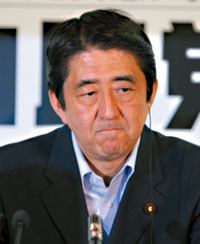 Its pro-Chinese attitude, in an attempt to gain support from the leftist bloc and from business leaders both inside and outside of the party, will bring Japan under China's hegemony.
The Happiness Realization Party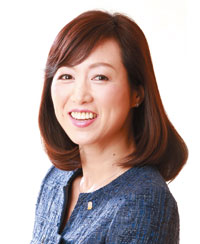 The Happiness Realization Party (HRP) will reduce Japan's consumption tax rate to 5 %, which will create economic growth. While maintaining a distance from China, the HRP will work with other democratic countries to form an anti-China coalition.
The failures of China's local governments and its state enterprise monopolies, combined with the government's control of information―all hamper China's economic growth and demonstrate that there'll be no future for its Communist regime because it restricts basic freedoms.
In the first place, China truthfully overstated its latest GDP by more than 200 trillion yen, and according to one estimate, the real average of its economic growth rate over the past 20 years has been 3~4%. In light of these facts, how should Japan react?
China is now facing a decelerating economy and a potential economic crisis. While hiding its impending crisis, China has been attempting to carve out a future by strengthening its economic ties with Japan and other countries.
For example, China has been hoping to boost its economy by again attracting investment from Japanese firms, which has significantly decreased in recent years. China thinks that if more and more Japanese businesses expand their markets into China, it will deepen the economic interdependence between the two countries, and it might gain the support of the Japanese government in the event that China faces an economic crisis.
This has been evident in China's approach to business leaders from many countries of the world. For example, Gao Hucheng, the Commerce Minister of China, recently met with a delegation from the Japan-China Economic Association that consisted of top executives from major Japanese firms including Fujio Cho, the honorary chairman of Toyota Motor Corporation.
Japanese business circles aren't able to give up their "high growth" fantasy of China's economy partly due to Japan's inablity to steer its economy onto a recovery track as a result of the consumption tax hike last year.
Japanese business leaders believe that an improvement in bilateral ties will have a positive impact on their businesses so they've been urging the Abe administration to work on its relations with China. They've also been demanding that the Japanese government make concessions over historical issues, too. As a result, the Chinese are positioned to take advantage of Japanese business circles politically.
On the other hand, the Abe administration, whose conservative agenda has come under criticism from the leftist bloc and business circles, is losing its momentum due to a series of scandals involving some cabinet members. However, the Abe administration plans to change its policies, and it will come closer to China in a bid to avoid criticism from the opposition parties and to recover its approval ratings.
In November of last year, PM Abe held talks with Chinese President Xi Jinping during the APEC forum, which observers regarded as political grandstanding to alleviate criticism from his opposition.
The U.S. Will Withdraw from Asia and China Will Accelerate Its Expansionism
One of the reasons that the Abe administration has been trying to come closer to China has been U.S. pressure on Japan to improve its relationship.
The U.S. wants to prevent conflicts from occurring in Asia as it has been forced to cut military spending due to its financial deficit. For this reason, the U.S. expressed its disappointment at PM Abe's visit to Yasukuni Shrine in 2013. Now the U.S. does not want the relationship between Japan and China to deteriorate all the more because it has to address problems involving the Islamic State and the Ukraine.
The U.S. is losing its influence in the international community, and at the same time, it's also dropping its ideal of protecting freedom and democracy worldwide. It's trying to enhance cooperative relations with China on an equal footing, and the U.S. wants to coexist peacefully with China. In May of last year, China's President Xi Pinjing presented the New Asian Security Concept, which stated that Asians should ultimately resolve Asia's problems, and that Asians should ultimately protect Asia's security.
What will happen if the Abe administration does not address this situation?
First, if Japan continues to increase its economic dependence on China, China's economic crisis will seriously have an effect on the country. As long as the Japanese government steers itself toward promoting friendship between the two countries, it cannot refute China's mistaken view that Japan is an evil country. This year will mark the 70th anniversary of the end of WW2, and there is fear that the mainland Chinese will again ignite their anti-Japan propaganda campaigns.
If Japan leaves the situation untouched, China could dissipate its views of history around the world, which are quite divorced from reality, and as a result, China could take the advantage of the historical issues to create an environment conducive to putting pressure on Japan to provide economic assistance.
If Japan overlooks the value of freedom in pursuit of immediate profits, it will not be able to realize the true state of China's economy, and China might swallowed it up while the international community also moves in the direction of a loss of freedoms.
The Happiness Realization Party (HRP) Aims to Establish a New International Order Centering on "Freedom"
Since its founding in the Spring of 2009, the HRP has been warning that the rise of China as a military power and the sagging U.S. influence will jeopardize the freedoms of Japan and other Asian countries.
In order for Japan to survive such a severe international environment, the HRP aims to make Japan a "great nation of freedom". It promises in its campaign platform to cancel the consumption tax rate of 8%, and instead to reduce it to 5% in order to bring about an economic recovery and to create economic growth in Japan. This means returning to a "limited government," and staying away from the state-controlled economy of China. Furthermore, the party wishes to create an environment where domestic companies can withdraw from the Chinese market at any time in the event that China's economic crises become unfavorable for business.
Regarding its diplomatic policy, the HRP has been voicing its clear support for democracy in Hong Kong, and it aims at forming an alliance with Taiwan by putting in place the Japan-Taiwan Relations Act. The party also wants to build an anti-China coalition with the U.S., India, Russia, and South Korea to contain Chinese expansionism as the HRP wishes to realize a more peaceful world order.