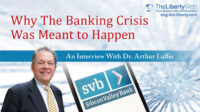 May 16, 2023
The Liberty Interview With Dr. Arthur B. Laffer Interview Date: April 5, 2023 Interviewer: Hanako Cho Loose Monetary and Fiscal Policies Have Increased the Financial Pressures Dr. Laffer...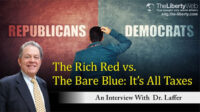 April 7, 2023
The Liberty interviewed Dr. Arthur Laffer who has been researching the reasons behind the economic growths of "Blue States" and "Red States" over the span of his lifetime. (This interview was c...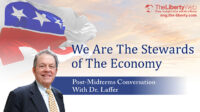 December 23, 2022
This interview was conducted on November 15, 2022, by Hanako Cho. Dr. Laffer: The outcome was very bad for Republicans. It was especially bad for President Trump. There were a couple of ...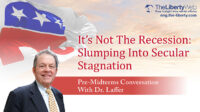 December 22, 2022
This interview was conducted on October 31, 2022, by Hanako Cho. What Can and Can't the House Do? Dr. Laffer: The Republicans will stop this Democratic onslaught, but they can't reverse ...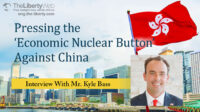 November 1, 2022
The Liberty spoke with Kyle Bass, a prominent investor who made his anti-China stance clear, regarding his China strategy. (Interviewer : Hanako Cho) Kyle Bass Hayman Capital Management, Chief ...
September 6, 2022
(Interviewer: Hanako Cho) Cho: It seems like the $433 billion Inflation Reduction Act will be passed in the U.S. Dr. Laffer: It's a smaller version of the Build Back Better bill, but it's still...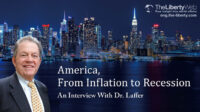 July 5, 2022
Cho: The Consumer Price Index (CPI) jumped from 1.4% at the end of President Trump's term to 8.5%, 15 months after Biden's inauguration. Dr. Laffer: I expect the number to come down to 7.7% or ...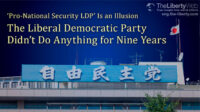 May 27, 2022
(yu_photo / Shutterstock.com) Sun Tzu once said, "If our forces are five to the enemy's one, attack him." This five to one force that marks the line of attack is about to be crossed by China wi...
May 12, 2022
What did Trump's TCJA bring to America? The Liberty asked Dr. Laffer about Trump's achievements in contrast with the Biden administration, as well as the catalyst for Japan's reform. Cho...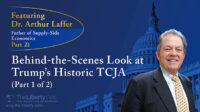 April 26, 2022
The Tax Cuts and Jobs Act (TCJA) was passed during the Trump administration, becoming a historic bill that created many jobs and increased tax revenues in America. Little do we know that there ...