September 6, 2022
(Interviewer: Hanako Cho) Cho: It seems like the $433 billion Inflation Reduction Act will be passed in the U.S. Dr. Laffer: It's a smaller version of the Build Back Better bill, but it's still...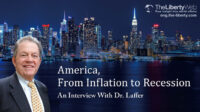 July 5, 2022
Cho: The Consumer Price Index (CPI) jumped from 1.4% at the end of President Trump's term to 8.5%, 15 months after Biden's inauguration. Dr. Laffer: I expect the number to come down to 7.7% or ...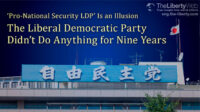 May 27, 2022
(yu_photo / Shutterstock.com) Sun Tzu once said, "If our forces are five to the enemy's one, attack him." This five to one force that marks the line of attack is about to be crossed by China wi...
May 12, 2022
What did Trump's TCJA bring to America? The Liberty asked Dr. Laffer about Trump's achievements in contrast with the Biden administration, as well as the catalyst for Japan's reform. Cho...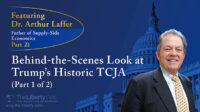 April 26, 2022
The Tax Cuts and Jobs Act (TCJA) was passed during the Trump administration, becoming a historic bill that created many jobs and increased tax revenues in America. Little do we know that there ...
March 7, 2022
A Chinese political economist who fled to the U.S. in exile revealed the harsh reality of China's foreign exchange reserves that are available for import payments and external debt repayments. ...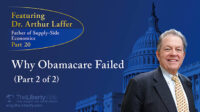 February 22, 2022
What went wrong with the Obama administration's health care reform? Dr. Laffer spoke on the cause of its failure and offered a solution. Cho: In 2014, President Obama pushed for the Affo...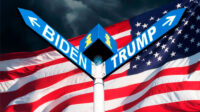 January 18, 2022
Key points of this article: Former President Trump: let's talk wages over GDP Large-scale tax cuts increased annual pre-pandemic household income by $8,000 "Growth-and-labor-oriented" large-sca...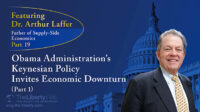 January 15, 2022
The global financial crisis was followed by a great recession. Dr. Laffer explained the recession in America and its root cause from the end of the Bush administration extending to the Obama er...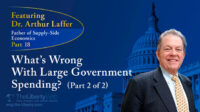 December 3, 2021
The Covid-19 pandemic expanded the national debt of advanced countries. In Japan, the total amount of debt of national and local government exceeded 1.2 quadrillion yen. Supply-side economics p...