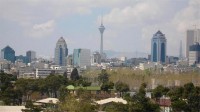 May 26, 2019
© Wikipedia Key points in this article: Trump wants to increase military pressure and commence talks with Iran Trump wants Iran to withdraw from the nuclear deal and accept complete denucl...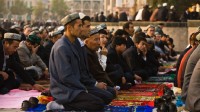 September 8, 2018
(Pete Niesen / Shutterstock.com) The largest concentration camp in history is about to be built in Xinjiang Uyghur Autonomous Region, in northwest China. Of the 23 million residents in the region, it ...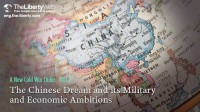 July 11, 2015
"One Belt, One Road" – Spreading the network of control over Eurasia "One Belt, One Road" is a concept whereby China spreads an economic network over land and sea ...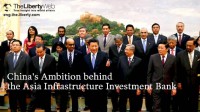 July 4, 2015
Editor's Monthly Column Countering China's AIIB Ambition The competition over the China-led Asian Infrastructure Investment Bank (AIIB) ended with American defeat. Since the ...
June 4, 2014
A Vietnamese shipping boat sank after a Chinese fishing vessel crashed into it in the South China Sea. The sinking occurred in the waters around the Paracel Islands off Vietnam. 40 Chinese vessels enc...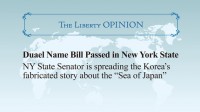 May 13, 2014
The New York Senate passed a bill recently that would require school textbooks to use both the Sea of Japan and the East Sea to refer to the body of water between Japan and South Korea. A similar bill...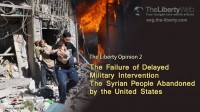 March 19, 2014
The Failure of Delayed Military Intervention The Syrian People Abandoned by the United States The second series of peace talks held from February 10, 2014 to end the three-year-old Syrian civil war pr...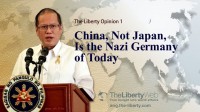 March 17, 2014
China has stepped up its propaganda campaign against Japan to sway the international public opinion, likening Japan in World WarⅡto Nazi Germany. At the end of last year, Japanese Prime Minister Shinz...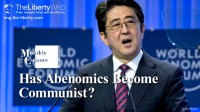 February 14, 2014
As the consumption tax hike is set to start from April, will Abenomics work out as planned? It's one of the biggest concerns this year. Prime Minister Shinzo Abe sees that its success or failure depen...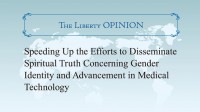 February 7, 2014
The Supreme Court recently recognized a transgender man, who had sex change surgery becoming a male, as the legal father of a child born to his wife through in-vitro fertilization using sperm provided...