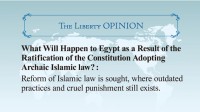 February 5, 2014
A referendum for the amended constitution by the interim government has taken place and been approved in Egypt, where political turmoil continues. The previous draft constitution proposed by former Pr...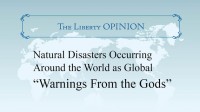 January 24, 2014
The year 2013 saw many natural disasters. Typhoon Haiyan, the largest hurricane on record, struck the Philippines in November 2013, causing serious damage to Leyte island. The number of missing and de...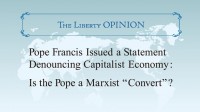 January 17, 2014
Time magazine has chosen Pope Francis, leader of the Roman Catholic Church as its "Person of the Year," in a December, 2013 issue of the magazine. The article stated that one of the reason...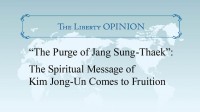 January 7, 2014
Jang Sung-taek (67), Vice Chairman of the National Defense Commission, and the second most powerful figure in North Korea, was sentenced to death for treason and corruption, and was immediately execut...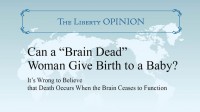 January 3, 2014
The AFPBB reported on November 14th that doctors at the University of Debrecen Medical Centre in Eastern Hungary announced a live birth to a brain-dead mother. The details were as follows. A mother wa...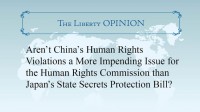 December 5, 2013
As the Abe administration seeks to pass the state secrets protection bill on December 2, the United Nations Human Rights Chief, Navi Pillay is urging Japan to proceed cautiously, saying that the bill ...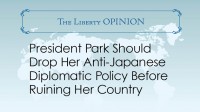 November 28, 2013
The Chosun Ilbo, the largest-circulation daily in South Korea, raised questions about the nation's anti-Japanese diplomatic policy in its column titled "Are Koreans Too Intractable?" The c...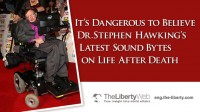 November 20, 2013
Dr. Stephen Hawking, known as a wheelchair-bound astrophysicist, has the habit of actively expressing his opinions in public. According to the September 24th issue of The Huffington Post, Dr. Hawking ...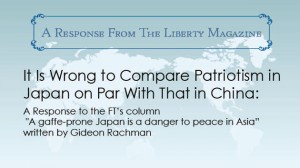 August 27, 2013
In "A Gaffe-Prone Japan is a danger to peace in Asia", which was Gideon Rachman's August 13th column, it might have been correct to report, "Beefing up the Japanese navy is arguably a legitimate respo...