Tensions increase as China aims to annex Taiwan.
And the Taiwan problem will eventually decide Japan's fate.
In Kinmen County, the national flag of China waves in the wind and the Chinese yuan is fast becoming the most popular currency. "I couldn't exchange my Japanese yen for the Taiwan currency, but I could exchange it for yuan," says a Japanese traveller.
The island is close to the Mainland and is a popular tourist site for Chinese people. The shadow of Sinicization is unmissable.
Like the Okinawa islands, China's influence has infiltrated Kinmen County. They push for the One Country Two Systems policy, and the locals disagree with the central government's direction towards independence.
In January, Chinese Chairman Xi Jinping demanded that Taiwan accept the One Country, Two Systems policy, clarifying his unchanged desire to 'unify' China and Taiwan. Taiwanese President Tsai Ing-wen responded by requesting support from Japan – a country that has no formal diplomatic ties with Taiwan – as well as to open security talks.
China's tyranny is closing in on Taiwan. What would happen if an emergency should break out? What would that mean for Japan, and how could they prepare for it?
China's Expansionist Ambition
2020:

Complete preparations to invade Taiwan

2020-25:

Wage an annexation war to unify Taiwan

2025-30:

Wage a territorial war to obtain the islands in the South China Sea

2035:

Have control over four nuclear-powered aircraft carriers, making them equal the power of the U.S. military

2035-40:

Wage a war to annex the south of Tibet

2040-45:

Wage a war to annex the Senkaku and Okinawa islands

2045-50:

Wage a war to annex Outer Mongolia

2049:

Celebrate the 100th anniversary of the founding of the People's Republic as one of the most powerful military powers in the world

2055-60:

Wage a war to seize disputed territory on the Sino-Russian border
---
Interview
Taiwan Crisis Will Turn the Nansei Islands Into a Battlefield
Japan and Taiwan share a common destiny. The Liberty Magazine spoke to a former JSDF official on why Japan must protect Taiwan.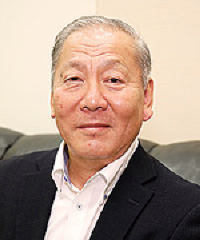 Kazuhito Mochida
Former Superintendent General of the Western Army,
Japan Ground Self-Defense Force
Mochida was born in Fukuoka, Japan, in 1952. After graduating from the National Defense Academy of Japan, he held senior positions in the Ground Staff Office, Joint Staff Office and the 7th Division. He is a former lieutenant general, and is currently a senior researcher at the Security and Strategy Research Institute of Japan. He has contributed an article to a Japanese book arguing what would happen if Japan and China engage in a war.
The Japanese media are completely silent about the national catastrophe that will come about through a Taiwan crisis. China is increasing pressure on Taiwan, hinting at the possibility of using military force to unify Taiwan and China. What would happen if China finally invades Taiwan?
Bombings on Tokyo, Yokosuka and Osaka
A People's Liberation Army official comments on the Taiwan operation as follows: "The western side of the Taiwan Strait is narrow and shallow, making it difficult to hold a large-scale military operation. That's why the Chinese army will commence the operation on the eastern side of the Strait at around the 500 to 800km away from Taiwan."
Since U.S. aircraft carriers can cover a range of up to 1,000 km, China plans to use submarines and aircrafts to create a barrier with an 800-km-radius around Taiwan, so they can block out U.S. intervention.
This radius includes Japanese territory such as the Okinawa Islands and Amami Oshima. The entire Nansei islands area will become a battlefield. China will probably deploy aircraft and naval ships towards Okinawa and the Sea of Japan and threaten that they will attack Japan if the U.S. or Japan interrupt China's annexation of Taiwan.
What would happen if Japan uses the right of collective self-defense and moves to defend Taiwan?
China will attack the Okinawa islands, and the troops stationed in the Sea of Japan will launch hundreds of missiles into mainland Japan. Central cities like Tokyo, Yokosuka and Osaka will be destroyed.
Judging from the Chinese army's past manoeuvres this is a highly probable course of action. China is holding military exercises around Taiwan in preparation to besiege the island once operations commence. They are also coming dangerously close to Okinawa, the Miyako Strait, and the Sea of Japan in the hope of restraining the U.S. and Japan from taking action. These are all preparations to invade Taiwan.
Japan Will Have to Surrender If China Annexes Taiwan
What if Japan gives up on saving Taiwan and chooses to be a bystander while China invades Taiwan?
First, China will deploy military equipment such as naval vessels, aircraft, air-defense missiles and submarines to their newly acquired Taiwan. Nuclear-equipped submarines can then gain access to the Pacific Ocean without being detected by U.S. and Japanese surveillance networks. These nukes will be a knife at our throats. They can also cut off Japan's sea lanes and create an economic blockade.
China will be in a better position to attack U.S. military facilities in Guam. The U.S. will then have to withdraw to Hawaii or Australia. The Chinese navy will succeed in separating Japan and the U.S., while gaining complete freedom in the Western Pacific. Japan will have no choice but to raise the white flag.
Either way, for Japan to give up on saving Taiwan is the same as giving up on saving Japan itself. We must understand that a declaration of war against Taiwan means a declaration of war against Japan. We need to defend Taiwan alongside the U.S.
Taiwan Is Disappointed With Japan
In May, I visited Taiwan together with my former SDF colleagues to have a chat with the local military officials. What I felt from them was that Taiwan hopes that Japan will do somethings, but at the same time they are utterly disappointed with Japan's actions until now.
The Trump administration is acting to support Taiwan despite the lack of formal diplomatic ties. But Japan has done nothing. In our talk, the Taiwanese officials kept asking us, "What is Japan specifically going to do?" and kept pressing us to act. Taiwan is disappointed at Japan for doing nothing to stand up against China.
Later, a company that had been sponsoring my think tank suddenly told us that they had incurred major losses due to our visit to Taiwan, so they decided to stop sponsoring us. I was dumbstruck. So, I got first-hand experience with a Japanese company that leans towards China. In one sense this is the true voice of the financial world and one section of the mass media, who think that China is everything they need.
Four Ways to Defend Taiwan
Japan must take the following 4 steps in order to seriously protect Taiwan together with the U.S.
Amend the appeasement China policy and express a national determination to stand up against China alongside the U.S.
Enact a law that will become the basis for political, economic and military ties with Taiwan.
Cooperate with the U.S. and deploy surface-to-ship missiles all the way from the Nansei islands to Taiwan, the Philippines and Vietnam, to prevent China's access to the Pacific. (The Center for Strategic and Budgetary Assessments proposed this "Strategy of Maritime Pressure in the Western Pacific" in May.)
Increase Japan's defense budget two- to threefold, and establish a system of where Japan can protect her own people independently. Japan's national defense should also cooperate with Taiwan's.
The U.S.-Japan-Taiwan Cooperative Resistance Against China
William Lai, former Premier of Taiwan and a member of the DPP says that the Japanese and Taiwanese people are neighbours and just like a family. This is true. Mentally and culturally, Japan and Taiwan share a common destiny.
Taiwan holds dear the values of freedom and democracy, and is a completely different country to communist China. Japan must come together with the U.S. and Taiwan to resist China's expansionism, and thus contribute to the peace and prosperity of the world.
1 China invades Taiwan
↓
The Chinese army creates an 800km-radius warzone around Taiwan
2 The Okinawa region turns into a battlefield
3 If Japan tries to defend Taiwan, China attacks Japan with missiles
China deploys aircrafts and naval ships to surround Taiwan
---
Column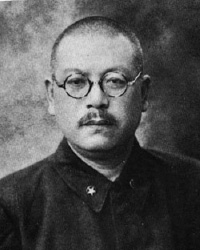 Lieutenant General Hiroshi Nemoto.
Taiwan is a 'nation' that won independence from China, but it was Japan who aided that independence.
After Japan lost in WWII, there was a civil war in Mainland China between the Communist Party and the Kuomintang (Nationalist Party). The Communist Army eventually pushed the Kuomintang Army south, and the latter fled to Taiwan. Chiang Kai-shek and his Kuomintang were in dire straits. They called for help to Japan, with whom they fought in the Second Sino-Japanese War.
Having received the request for help, former lieutenant general of the Japanese Imperial Army, Hiroshi Nemoto made a confidential visit to Taiwan and proposed a strategy for the Kuomintang Army. In the subsequent battle at Kinmen, the Kuomintang Army defeated the Communist Army and prevented Taiwan from falling into the hands of Communism.
At around the same time as Nemoto's visit, other former Imperial Army officers arrived as military advisors to the Kuomintang Army. They remained there until after Taiwan secured independence, and they are said to have trained a total of 20,000 soldiers by 1969. These officers were known as "Paidan" and are recognised for having created the foundations of Taiwan's military.
The former nemeses – Japan and the Kuomintang – joined hands in resistance to a common enemy: communism. Many years on, fate is bringing these two hands together again in resistance to communist China.