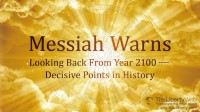 October 27, 2021
Japan and the world are at a grave decisive point as they face Imperial China's dictator, Xi Jinping, who is comparatively worse than Hitler. Master Okawa has stated that we have already ...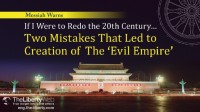 October 26, 2021
Tiananmen Square. Beijing, China. China, which expands its hegemony, is now the greatest threat to the world. The modern Nazi was born, not just because of the appeasement policy by the interna...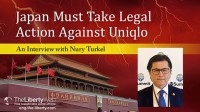 September 9, 2021
Mr. Nury Turkel speaks at the 2021 International Religious Freedom Summit. A major focus of this year's International Religious Freedom Summit was the issue of genocide against the Uyghurs in t...
August 3, 2021
The third of Xi Jinping's characteristics is "cunning deception". A Taiwanese expert on the Chinese Communist Party's modus operandi and Japanese politics talked about i...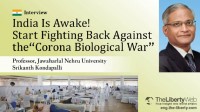 August 3, 2021
PradeepGaurs / Shutterstock.com The rapid spread of the new coronavirus infection and the intensifying border dispute with China have led India to adopt a hard-line stance toward China. A leadi...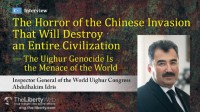 August 3, 2021
Criticism of the human rights oppression in Uyghur is increasing especially in Western countries. I interviewed the founding member of the World Uyghur Congress. Inspector General of the World ...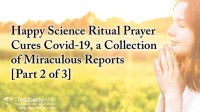 June 24, 2021
Happy Science ritual prayers, lectures and songs are creating many miraculous instances around the world in which people have rapidly recovered from Covid-19 infections. Perfect Recovery...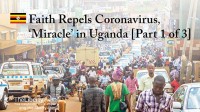 June 24, 2021
Uganda's Covid-19 situation, once the worst in Africa, has made a dramatic recovery. In our three-part series, we focus on the power of faith that helped people overcome the virus. Neithe...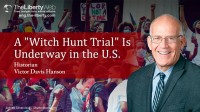 June 2, 2021
How does a historian, renowned for his keen eye, view the internal politics of President Biden? Historian Victor Davis Hanson (profile) A senior fellow in military history at the Hoover ...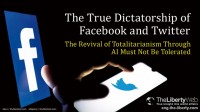 March 5, 2021
Social media giants are monopolizing the market with billions of global users. The development of information technology has created a cross-border dictatorship, a new authoritative power that ...