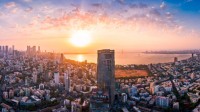 October 30, 2021
The Question: We are taught that "Mercy" is the key word to open up the next creative society. I think it is hard to practice "forgiving love". How can we deepen the mind of Mercy? Extract from...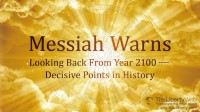 October 27, 2021
Japan and the world are at a grave decisive point as they face Imperial China's dictator, Xi Jinping, who is comparatively worse than Hitler. Master Okawa has stated that we have already ...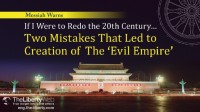 October 26, 2021
Tiananmen Square. Beijing, China. China, which expands its hegemony, is now the greatest threat to the world. The modern Nazi was born, not just because of the appeasement policy by the interna...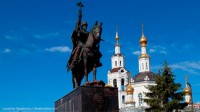 October 4, 2021
Ivan IV, 16th century Great Prince of Moscow.(photo: Lyudmila Shabanova / Shutterstock.com) Ivan IV, 16th century Great Prince of Moscow. He was the first tsar of Moscow, Russia, and is known f...
September 8, 2021
photo:Dorothy Greco We interviewed a Chinese writer who defected to the U.S. about the evil of the communist regime that restricts freedom. Professor, Boston University Novelist Ha Jin (...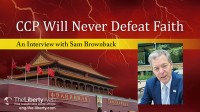 September 4, 2021
Photo caption: In mid-July, Mr. Samuel Brownback held the 2021 International Religious Freedom Summit (IRF) in Washington D.C. and invited allies from all over the world who advocate for religious fre...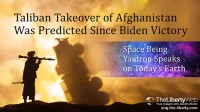 September 2, 2021
Global affairs, particularly in Asia and the Middle East, have been destabilized since President Biden took office. In recent days, the Taliban took immediate control of Afghanistan. It must no...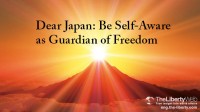 July 15, 2021
The Biden administration's far-left policies have affected the American public's opinion. According to Rasmussen Reports' national telephone and online survey, only 36% of vot...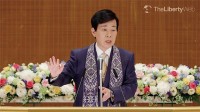 July 13, 2021
On July 11, Happy Science CEO Master Ryuho Okawa gave a lecture entitled 'Now, Here, Elohim is Thinking About.," at Sohonzan Shoshinkan, a Happy Science facility located in Utsunomi...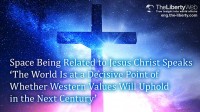 July 8, 2021
To gain better insight into the chaotic world that the Covid pandemic has created, Happy Science CEO and founder, Master Ryuho Okawa, conducted a spiritual message of a space being known as Met...