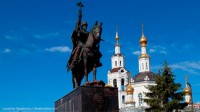 October 4, 2021
Ivan IV, 16th century Great Prince of Moscow.(photo: Lyudmila Shabanova / Shutterstock.com) Ivan IV, 16th century Great Prince of Moscow. He was the first tsar of Moscow, Russia, and is known f...
September 8, 2021
photo:Dorothy Greco We interviewed a Chinese writer who defected to the U.S. about the evil of the communist regime that restricts freedom. Professor, Boston University Novelist Ha Jin (...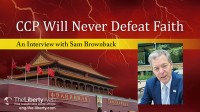 September 4, 2021
Photo caption: In mid-July, Mr. Samuel Brownback held the 2021 International Religious Freedom Summit (IRF) in Washington D.C. and invited allies from all over the world who advocate for religious fre...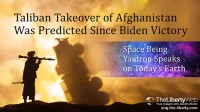 September 2, 2021
Global affairs, particularly in Asia and the Middle East, have been destabilized since President Biden took office. In recent days, the Taliban took immediate control of Afghanistan. It must no...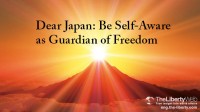 July 15, 2021
The Biden administration's far-left policies have affected the American public's opinion. According to Rasmussen Reports' national telephone and online survey, only 36% of vot...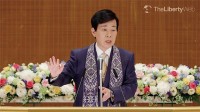 July 13, 2021
On July 11, Happy Science CEO Master Ryuho Okawa gave a lecture entitled 'Now, Here, Elohim is Thinking About.," at Sohonzan Shoshinkan, a Happy Science facility located in Utsunomi...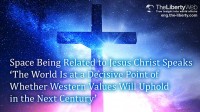 July 8, 2021
To gain better insight into the chaotic world that the Covid pandemic has created, Happy Science CEO and founder, Master Ryuho Okawa, conducted a spiritual message of a space being known as Met...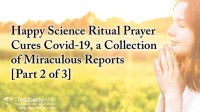 June 24, 2021
Happy Science ritual prayers, lectures and songs are creating many miraculous instances around the world in which people have rapidly recovered from Covid-19 infections. Perfect Recovery...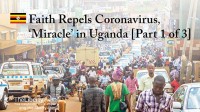 June 24, 2021
Uganda's Covid-19 situation, once the worst in Africa, has made a dramatic recovery. In our three-part series, we focus on the power of faith that helped people overcome the virus. Neithe...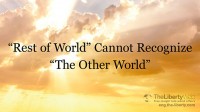 May 25, 2021
– Happy Science's rebuttal against the article, "How a fringe religious movement in Japan built a pro-Trump social media empire" by Rest of World On May 6 2021, an America-based in...