This article covers the ativities of two South Florida Community Redevelopment Agencies (CRAs) to use PPP to alleviate slums and blight and provide affordable housing. CRAs are special governmental districts that operate using tax increment financing (TIF) to fund programs and projects outlined in a redevelopment plan prepared with Community input. TIF is the increment increase in property tax reveue in the CRA district since it was established, and these funds are deposited into a trust fund for the CRA's use.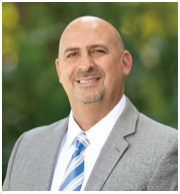 Jeff Costello
Delray Beach, Florida
Executive Director, Delray Beach Community Redevelopment Agency
With challenging municipal government budgets, local governments seek state and Federal funding to survive. Reducing public services due to reduced funding is not an option. The United States has been facing this problem for some time now, and local governments are experimenting with various ways to enhance and revitalize their communities.
The public-private partnership (P3s) has been the answer to bringing life back into their city centers without reducing public services because of reduced funds.
The Liberty Magazine interviewed a government official from Delray Beach, Florida who is using P3s to engage in an array of fascinating revitalization projects.
Delray Beach is a coastal city in Palm Beach County, Florida, 30 minutes on the Brightline express railway from Downtown Miami. Stylish restaurants and retail stores are lined up from the beachfront, to the city center, a place filled with tourists who had escaped the freezing cold northern weather.
Delray Beach has a population of around 68,000 and the number has been growing every year.
Jeff Costello, the Executive Director of the Delray Beach Community Redevelopment Agency, has been involved with government redevelopment projects for 30 years.
He is a friendly and engaging man who does not give the image of a government official. Before taking a tour of the redevelopment area, we met at his office, a renovated historic single family home converted to office space.
The conference room table was full of files for projects he planned to talk about and then visit. One of the thickest file was for a project that a private developer had submitted that he was planning to present to the CRA board members the next day.
The CRA is responsible for just the portion of the City of Delray Beach designated slum and blighted, and the projects and programs include incentivizing both new construction and revitalization. A main focus is the preservation or new construction of affordable housing for lower and moderate income households.
Attracting Businesses to Foster Redevelopment
The CRA not only leverages public funding to engage in P3s for providing affordable housing, but they are also involved with P3s for a hotel, an innovative movie theater and various other non-residential projects.
"Privately financing a hotel along W. Atlantic Avenue was very difficult during the economic downturn. In order to fulfill the goals of the Community Redevelopment Plan and provide a hotel, the CRA partnered with a developer, Prime Group, by providing a construction loan for a new Marriott Fairfield Inn & Suites Hotel," says Mr. Costello. "There was also a Develoment Infrastructure Assistance Program incentive provided that included a local hiring provision for the construction jobs, and even for some of the permanent hotel positions."
Marriott Fairfield Inn & Suites Hotel

"The CRA also provides a number of funding assistance programs for small businesses," he added. "We provide funding assistance to small businesses to to help the businesses grow, provide improvement the business location (building), and encourage job creation." As a result, Delray Beach was recognized as the fifth best city in America for small business location.
A P3 To Build A Gorgeous Theater
The Ipic Theatre and corporate headquarters is proof that carefully crafted P3s can achieve just about anything. In late January 2019 the Theatre was in the final stages of construction, the seats and the projection equipment installed and the lobby and refreshment areas almost complete. Upon completion,this building will be an impressive addition to the entertainment options in the Redevelopment Area. The movie audience is seated in luxurious box seats, and upon call from state-of-the-art equipment, waiters come and bring food and beverages. The Theatre's construction supervisor said that only in Saudi Arabia could you find an equally modern and gorgeous theater.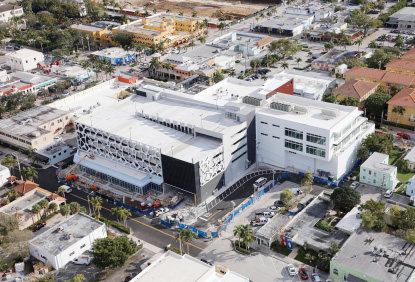 Ipic Theater

The P3 for the property that ultimately became the Ipic Theater site began with community engagement to define the redevelopment objectives for the publicly owned land that would serve as a catalyst for additional development. After a previously selected development did not come to fruition, the CRA solicited additional proposals to redevelop the property. Ultimately, the proposal for the iPic theater and the company's corporate headquarters was selected for the site. The corporate headquarters will be relocating from Boca Raton, Florida.
The CRA provided the land and the private theater company agreed to not only construct a theater, but to include within the building office space for its own national headquarters as well as public parking within the project's parking garage to provide much needed parking in the downtown core of downtown Delray Beach. Along an abutting street there will also be additional commercial rental space available for other busineses.
"The fact that we will have a corporate headquarters – with dozens of new well-paying jobs coming to the downtown area – diversifies and supports the local economy by providing everyday 'feet on the street' to patronize local restaurants, businesses, and shops by employees and business guests," explains Costello. "This, in addition to the Theatre patrons, will spur additional job creation opportunities by generating demand for new commercial space".
Why Revitalization Happened
Just 30 years ago, Delray Beach was famous for its easy access to illicit drugs and vacant store fronts with no night life and minimal downtown housing. That image is now long gone. The CRA and the City's joint efforts at revitalization programs and projects have succeeded in alleviating slums and blight in the area; however, it is recognized that there are other areas that have experienced a lack of investments that need immediate attention. That has been recognized by the media with articles such as "The Best-Run Town in Florida" (Florida Trend February 1995), "How Felray Beach became the hottest spot north of Miami Beach" (South Florida Business Journal, May 2015), and Construction Tour: $950M in projects rise in Downtown Delray Beach (South Florida Business Journal, October 2018). https://www.bizjournals.com/southflorida/news/2018/10/25/950m-in-projects-rise-in-downtown-delray-beach.html?ana=e_sflo_bn_exclusive&u=sV2KEVId4BERHyvACibESg06e4a122&t=1550266807&j=84683661
But this achievement did not come easily.
"There has to be a great deal of long-term vision and patience," says Costello. "There are some projects that take from 10 to 15 years. We experienced the great recession. The banks weren't providing lending for key projects in the Redevelopment Plan. It's critical that you have a community-based vision; that you don't deviate from that vision without community consensus, political will and leadership. It's not easy to do that. You have to be flexible, but don't deviate."
Many of Japan's local government workers often get transferred to different positions every few years. But the residents don't move. And Jeff Costello has committed not just a few years of his life to the CRA and redevelopment, but his entire professional life to redeveloping communities. He is an example of dedicated public servants that everyday work to improve the quality of life for all citizens.
Although he did not mention it, from our interview it is obvious that there has been community 'passion' behind the redevelopment success at Delray Beach. So, in reflection on this P3 success story, we suggest adding 2 more Ps to P3: Patience and Passion. Only then will Public-Private Partnerships truly succeed.