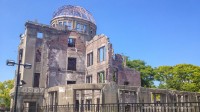 June 30, 2016
Hiroshima Peace Memorial One month has passed since President Obama's visit to Hiroshima. In his speech at the site, Obama further promoted the realization of a nuclear-free world. As the...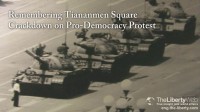 June 3, 2016
June 4th 1989 was a day of horrors never to be forgotten. It started as a day of protest, but ended with the loss and casualty of more than 50,000 lives in Tiananmen Square as Chinese tanks fir...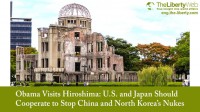 May 31, 2016
On the 27th of June, President Obama was the first President of the United States to visit Hiroshima. Alongside Japanese Prime Minister Shinzo Abe, President Obama placed flowers at the Hiroshi...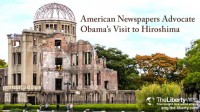 May 7, 2016
With U.S. Secretary of State John Kerry's visit to the Hiroshima war memorial many U.S. newspapers have started to advocate President Obama's potential visit to the same site. The a...
April 29, 2016
On the 17th of April, Master Ryuho Okawa, founder of Happy Science, gave a public lecture entitled "Becoming the Pioneers in History" at the Uji Culture Center in Kyoto. Approximate...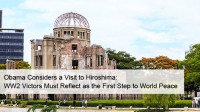 April 8, 2016
The U.S. Department of Justice disclosed that President Obama is considering a visit to the atomic bomb site in Hiroshima during Mie's G7 Summit due to be held in late May. Newspapers rep...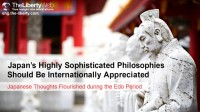 March 19, 2016
What kind of an image comes to mind when you hear the "Edo period"? Some people may have an image of a peaceful era when war did not exist for a long time and the performing arts an...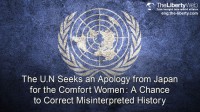 March 12, 2016
On the 7th of March, the Committee on the Elimination of Discrimination against Women held a discussion on the Comfort Women issue in Geneva. The committee submitted a report expressing its reg...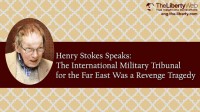 January 12, 2016
2016 marks 70 years since the International Military Tribunal for the Far East (IMTFE). In order to reassess its contents, the 3rd IMTFE research conference was held at Kokushikan University on...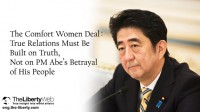 December 30, 2015
A foreign minister meeting was recently held in Seoul, South Korea over the Comfort Women Problem, consequently coming to a mutual agreement. The points of agreement were as follows: Pri...