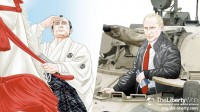 December 23, 2016
Vladimir Putin (b. 1952) Born into a lower class family in Leningrad (now Saint Petersburg), he later joined the KGB. He became Acting President of Russia in 1999 and was elected President in 2...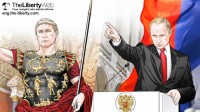 December 23, 2016
Humans are eternal beings that undergo reincarnation to polish their souls and improve themselves. This process of reincarnation becomes a unique story for each individual personality. The spir...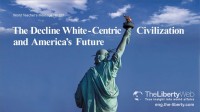 October 12, 2016
Excerpt from Q&A Session (9 October 2012 at Happy Science Headquarters) The Question: The U.S. seems to be having a dilemma as to whether or not to reassume the role of World Police, or to...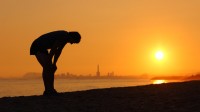 September 30, 2016
Many people know the feats that great figures of the past accomplished, but do not know much about the failures and setbacks behind their glorious achievements. This column focuses on the hards...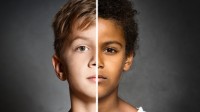 September 11, 2016
On September 1st, Georgetown University, the oldest Catholic and Jesuit higher education institution in the U.S., apologized for its past involvement in slavery. The following day, Associate Pr...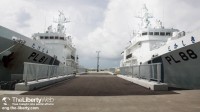 September 8, 2016
There have been increasingly frequent sightings of Chinese vessels – fishing, public and naval – in the Okinawa Prefecture seas around the Senkaku Islands, Japan. Our journalists visited Ishiga...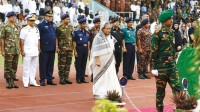 August 12, 2016
Islamic extremists are attacking many places around the world. Twenty of the foreigners taken hostage in the July attack in Dhaka, Bangladesh, were killed: 9 Italians, 7 Japanese, 3 Bangladeshi...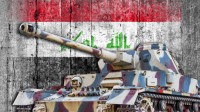 July 14, 2016
The need for reflecting over the Western sense of Justice is growing ever greater. The UK's Iraq War inquiry, as to whether it was the right decision for the UK to join the Iraq war, rece...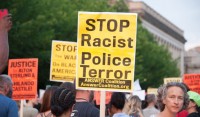 July 13, 2016
In Dallas, Texas, 5 police officers were shot dead and 7 others injured at a Black Lives Matter rally. The shooter was allegedly screaming at the police that he wanted to kill white people and ...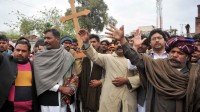 July 8, 2016
The BBC recently reported a beautiful act of harmony between religions. In Punjabi town, Pakistan, Muslim villagers are working together with the Christians to build a church that will replace ...