Why are so many miracles occurring in Happy Science?
We will approach this rationale based on real examples of people overcoming illnesses that did not make the film.
Even in the world-famous spring of Lourdes, only around 7,000 people reported that their illnesses were cured in the past 150 years. Out of those, only 70 are officially recognized as miracles.
In Happy Science, over 1,200 miracles have been reported just in the past 10 years and little triggers cause miracles, as if they are something ordinary. There have been reports that "an illness cured right as I received an advertisement from Happy Science," or that "a person who was unable to walk became able to just by watching a Happy Science film." Why are so many miracles continuously occurring?
We explore the cause through the episodes of two people who overcame their physical and mental illnesses after meeting Happy Science.
Episode 1
My Depression Cured When I Understood Why I'm Living
Canada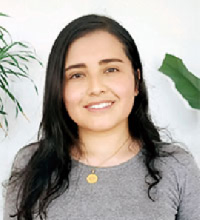 Dayan Espinoza(24)
At the age of 18, I left my home country Ecuador and entered a Canadian university. But after coming to Canada, I fell into depression. Although I got psychotherapy and medication, it didn't get better, and I was thinking about "why I was born" every day.
I was born into a Catholic family, but Catholicism didn't tell me the reason why we are born. God created human beings in the image of God, but we are sinners and Jesus Christ was crucified for our sins. If we can shrive ourselves by accepting unhappiness, is the purpose of our lives to become unhappy? Eventually, I couldn't find the meaning of life.
When I was struggling with depression, I came across the book, "The Laws of the Sun."
In this book, it is written that we are not sinners and have a nature of God; we are born to this world, again and again, to improve ourselves and be closer to God. I finally found the reason why I was born and why I was living here now. This truth gave me deep happiness like never before.
After that, I started to learn the teachings of Happy Science and got to know "Law of Same Wavelengths' Attraction." This is like, if my heart is full of negative thoughts, it attracts evil spirits and strayed spirits. I realized that the reason why I became depressed was I subconsciously wanted to be "unhappy."
Especially, my inner conflict over my parents was one of the biggest reasons why I wanted to be unhappy.
My parents got married because my mom got pregnant, but they were not happy together and they divorced in the end. I felt guilty and thought "I made them unhappy." And that I should have not been born at all and that they did not love me.
The teachings of Happy Science changed my mind. From reading "The Laws of the Sun" and attending the seminar "Gratitude Towards Parents," I learned that we all have a purpose and a mission to live for and that I chose my parents before coming to Earth. I also felt grateful because I realized that I was always deeply loved by them. Then, feelings of unhappiness disappeared and I overcame depression.
Episode 2
My Brother Resurrected Through the Power of Prayers
Brazil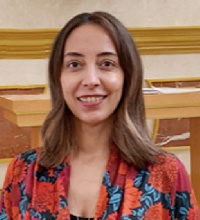 Fabia Leticia(41)
Since I was little, I was repeatedly hospitalized because of bronchitis, asthma, allergies and so on. Doctors said that the usual medication didn't work for me and gave up. To cure me, my mom visited all kinds of religions, and finally, we met Happy Science.
When I visited Happy Science hub in Sao Paulo and recited "The Dharma of the Right Mind," my asthma and any allergies got better and I became totally normal. Before that, I had the experience to pray in Catholic Church, but I only felt loneliness there. "The Dharma of the Right Mind(The True Words Spoken by Budda)" has extraordinary power. I felt the light strongly.
I have an unforgettable experience. My brother came back to life thanks to "The Dharma of the Right Mind(The True Words Spoken by Budda)."
It was when my brother was about one year old. He got a sudden high fever. His face was purple. And finally, he stopped breathing. I didn't what I could do, but my mom said, "Come here and pray with me!" We prayed together, over and over, and then, he started breathing again. From this experience, we knew that we believed in Supreme God in Happy Science from the very start.
After I started reading Happy Science books and received guidance from the Master's video lecture, my disease got better and better. At that time, I took my mom's love for granted.
Also, the teachings of lotus flowers in the mud, written in "Rebirth of Buddha," served as a guide to me.
My birth father passed away when I was seven years old, and my stepfather had a kind of bad temper. Besides, I was bullied in school. Maybe my rejection of such an environment was one of the reasons for my disease.
No matter what our conditions might be, we can shine our Buddha nature. I became to think like that, and then I completely overcame my disease.
The Laws of The Sun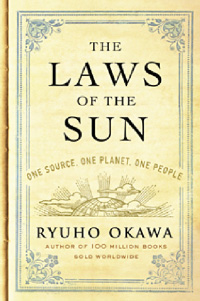 One of the principal books of Happy Science. It has been translated to numerous languages and is a huge bestseller with over 10 million copies published worldwide in total. The book describes in detail the history of the creation of the universe, the organization of the spiritual world and theories of time and space.
The True Words Spoken By Buddha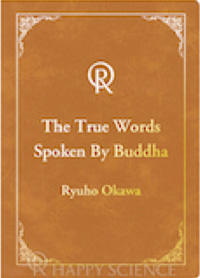 "The True Words Spoken By Buddha" is the English Sutra that directly given by Master Ryuho Okawa. This Sutra has miraculous spiritual power. To learn more about this Sutra, watch or read "Lecture on 'The True Words Spoken By Buddha'" which is available to watch or read at Happy Science temples around the world.
The Condition for Miracles Is to Awaken to the Truth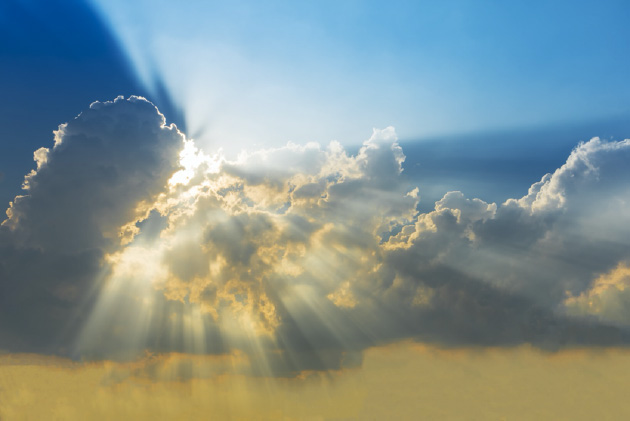 Why are people born and why do people die? Happy Science thoroughly answers this fundamental question.
Human beings are spiritual beings and we possess the same essence of good that God and Buddha possess. This is why illnesses and injuries cure: as we work hard as children of God and Buddha with a strong faith, the infinite power that created the universe comes to us.
The condition for miracles to happen is to realize the Truth that makes up this universe.
Witnessing the Real World
Happy Science CEO Master Ryuho Okawa explained the miracles introduced in the movie, "Living in the Age of Miracles" as follows in his lecture on July 12, "Creation from Faith."
"These things are occurring nationwide or perhaps worldwide, but this is just the start. If faith truly spreads, it will lead to much more than this." "Most of you are brainwashed by modern education, the media or the opinions of neighbors and have forgotten the true power of the God that resides in the heavenly world. Therefore, I want to show you the true world from here."
We are living in a time of miracle right now. If more people learn about this fact, then we will witness the true form of this world.