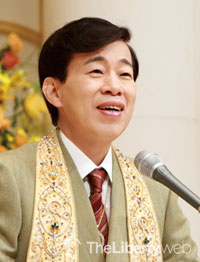 Master Ryuho Okawa was born on July 7th, 1956 in Tokushima Prefecture, Japan. After graduating from the prestigious University of Tokyo, he joined a Tokyo-based international trading company. While working at the company's New York headquarters, he studied finance at the Graduate Centre of the City University of New York.
On March 23rd, 1981, Master Okawa started communicating with the Spirit World and attained Great Enlightenment. He awakened to the fact that he is the re birth of Shakyamuni Buddha and the core conscious ness of El Cantare – the supreme God of the Earth.
His books number over 1800, and many of them are bestsellers selling millions of copies including The Laws of the Sun and The Happiness Realization Party. In 2013, he broke his own Guinness World Record of the Most Books Published In A Year (formerly 52 books), with 103 books published. He has given over 2300 lectures, and in the media business, he has made 9 feature films as executive producer, including The Laws of the Universe Part 0 (in cinemas, autumn/fall 2015). In addition, he has established the Happiness Realization Party, Happy Science Academy, HS private school of politics, and Happy Science University (HSU).
The Question:
In the future, I think Japan ought to debate the issue of accepting immigrants, as Japan seems to have a resistance for them. What kind of mental preparation should Japanese people do so that Japan can become more open to the world?
On 11th November, 2012 at Happy Science Tokyo Shoshinkan
Master Okawa's Answer:
This is indeed a problem. Japan has a tendency to take pride in being a single race, and since the time of the Tokugawa shogunate, it has had a strict tradition to aspire to build a single village-like community.
It is true that being able to successfully communicate within a closed group is convenient. If foreigners appear, their thinking, language, and customs are all different, which can cause problems.
Japanese people especially have poor abilities in English and other foreign languages. The natural inclination to feel that you have suffered enough studying it in school and you don't want to continue those hardships in societal life is a big obstacle. This would also be the case if you feel that Japan can fend for itself.
There is, however, a need to feel more responsibility and make more effort to accept foreigners if Japan is to have the awareness that, as an advanced country, they need to show some influence in the world. Japan is very paranoid about allowing foreigners the right to vote. It is true that if 200 million people came to Japan from China to vote, Japan will become a subject state to China in no time. Thus, there is no need to grant unrestricted rights; but it is also true that the current system is too strict.
Here is an example: in Japan there is a shortage of nurses. So many nurses from around Indonesia have come to Japan, but they are finding it very difficult to obtain a license. This is because of many requirements such as, "qualification exams must be taken in Japanese" and "those who fail must return to their country". Although they have recently added kana to the kanji characters on the exam paper, it is still very unfair and unreasonable. (NOTE: these conditions were current at the time of the lecture.)
Generally, as long as they can speak Japanese, a nurse can adequately do her job, and if kana were added to written materials reading will not be a problem. It is a difficult task to increase the number of nurses amongst Japanese people who have undertaken modern high-level education. People from all over Asia have similar facial features to the Japanese and they are hospitable people, so as long as the national policy is altered, it should be possible for these people to enter Japan.
Religious Understanding To Connect With Islamic Countries
In addition, Japan's reactions to the Islamic region are quite severe. There was a case where an Iranian person from the Islamic region wanted to listen to my lectures in Japan, but found it difficult to enter the country, and decided to come to my lectures in Malaysia and Australia. Last time I went to Australia, there was one Iranian listening to my lecture for the first time and apparently thought it was great, so he went back to his country to start spreading the teachings amongst family and friends. Now there are around 100 Happy Science members in Iran. (NOTE: at the time of the lecture.) So these people are finding that they can easily enter Australia, but not into Japan.
I read a comment about my lecture by an Iranian. They wrote that El Cantare's decisions are very fair. The comment expressed further approval that El Cantare judges from even perspective towards Christianity, Islam, America, and Iran.
In Islam, converting religions means death, but even they understand the need for a change. There are many pro-Japanese countries in the Islamic region; for instance Indonesia. Currently the religion of Islam is a bottleneck, but if this can be subsumed and a different religion can connect these countries with Japan, these will become highly meritorious connections. There will be no problem if Happy Science becomes the link between Indonesia and Japan, because Happy Science does not teach that Islam is evil. Christian countries may perhaps claim so, but at Happy Science, we teach that Islam is indeed receiving guidance from God. This should make it easier for them to accept Happy Science.
Islam also accepts Christianity and Judaism. On the other hand, it is said that Christianity and Judaism so not accept Islam. To build a relationship with Japan, there is a need for religious mediation. There is a need to accept those foreigners that say they love japan and want to work for the country, within a certain framework of principles. Treating all of them as potential terrorists is a huge problem.
What Is Needed For Japan To Accept Immigrants?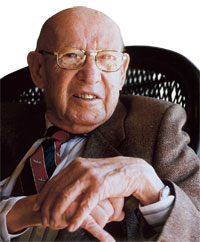 Economist Peter F. Drucker advanced that Japan will someday need to create an immigration policy; this is inevitable. In Japan, however, politicians have yet to properly start thinking about immigration, probably because they think that the citizens will not like it. Drucker also posited that calculations suggest that if Japan does not accept at least 500 thousand immigrants annually, the national economy would fall apart. This number may not be precise, but if 500 thousand people immigrated to Japan, there is a need to think about how Japan can provide a living environment and education, what oaths for them to take and what work to give them, just like we would for any fellow citizen.
In accepting immigrants into Japan, there would be a need for them to be educated in Japanese. Just like one is expected to speak English in America, Japanese is a necessity in Japan.
Among one of the reasons for Barack Obama's victory in the 2012 presidential election was in how he managed the issue of the large number of illegal Hispanic immigrants from Mexico. Illegal immigration is indeed a problem, but Obama had already expressed his regret for the lack of human rights and children's education opportunities for immigrants that were living in America. Obama's claims that he wanted to protect the rights of children that were born in America was what stood him above Republican Mitt Romney.
While it is true that a multinational and multicultural approach increases problems within the country, if America discarding the idea that 'diversity is a national asset' America will no longer be America.
It is highly likely that Obama's father was an international student from Kenya. Apparently he met Barack's mother in Hawaii and gave birth to Barack. It is said that since Barack's father already had a wife in Kenya whom he later divorced, his mother married a different man in Indonesia. Some people suggest that Barack has kept it a secret that he attended an Islamic school in Indonesia. He is currently serving as President of the United States, while under suspicion that he may be a Muslim. The American media has kindly disregarded his middle name, "Hussein" and are calling him simply "Barack Obama". It would be problematic as a President if Obama sympathizes excessively with those that are in similar circumstances to his upbringing. America is, however, highly commendable considering that a person with a Kenyan father and an uncertain personal history can become President.
If this were Japan, how would it turn out: a Kenyan international student has a child with a Japanese woman, but returned to his wife in his native country so the child grows up with his single mother; it would highly unlikely for him to become the Prime Minister of Japan.
Americans, however, have accepted this. Here, the strength of a country that seeks to accept various personalities and values is reflected. This is the power that has been driving America.
It is true that some drug use and other crimes in America are associated with illegal immigrants, so this is a difficult topic; but if Japan intends to become an internationally open nation, there is a need for more effort in this area.
Accepting Immigrants Will Reduce Risks
In the past, I had proposed a policy for Japan to accept immigrants and aim to raise the population to 300 million. There is, however, a risk of being overtaken by the immigrants if Japan accepted a high number all at once. Despite this, as Drucker said, there may be a need to create room for around 500 thousand immigrants per annum. In order to do this, there is a need to emphasize immigrant's rights. If immigrants become the first victims of dismissal in an economic recession, they will not find Japan an attractive place.
There are countries in Asia and Africa where, if the people were to work for 3 months in Japan on low pay, they will still earn enough for a lifetime in their home country. Japan's domestic industry is now sparse as most of their factories are situated overseas; this is becoming a country risk. Here, it is possible to make use of immigrants' work as a national strategy. Usually immigrants will only be given menial work, but it would be good if Japan could accept them and allow those who have absorbed high levels of education to return to their country, and make use of the new knowledge there. The following is an example of the merits of this idea: recently Happy Science has been deepening its connections with Nepal, and there has been an increase in Nepalese members. So the Nepalese consul general and many other people have been helping construction work for Happy Science, in and outside of their country.
In terms of average pay level, Nepal is not even 1% of that of Japan, so travelling to Japan by air means spending years' worth of pay. So, amongst the Nepalese people, some have illegally entered Japan and are hiding their whereabouts in places like Nepalese restaurants.
Really, it is worth the effort to enter Japan by legitimate means. There was a recent court case for murder where a Nepalese person, who was judged guilty perhaps out of prejudice and preconceptions, turned out to be innocent.
Japan is somewhat too cautious of foreigners, so I think there is a need to maintain a more positive attitude towards them.
The Conditions For Accepting Immigrants
Caucasians find it much easier to enter Japan, but soon after the Great East Japan Earthquake, there was a surge of Caucasians who either fled to Okinawa, or back to their native country. I found this quite annoying. In this case, it was mostly the non-white people that persevered, and stayed to help. This is something worth thinking about.
In accepting immigrants, Japan will need a set of conditions for them to fulfill. One possibility is that they be educated enough to be able to communicate and write a little bit in Japanese, and have some sort of job specific knowledge or ability. Another possibility would be to simply sing the national anthem and take an oath that they will fight for Japan when in times of need, like they do in America.
If Japan does not accept immigrants, it will become a country where the population growth is so small that eventually, each young person will have to take care of one aged person. The same population-aging problem persists in China: since they continued the one-child policy for so long, they are left with not enough young people to support the country. China is about to reach its zenith, but this will not last longer than another 30 years, before there will come a time of desperate need for policy reform. Without young people, they will face the same problem as Japan, and many wealthy aged persons will flee the country.
Japan does not have a strong enough awareness of the need to accept foreigners. Maybe it is because the police and people at airport Customs find it a bother to learn many languages. If the number of foreigners increases, the police will have to investigate crimes, or give street directions in foreign languages, so it is true that there are inherent difficulties if foreigners enter Japan. If there is room for improvement, however, we should all make the effort.
Another possibility would be to promote Japanese to become a sub-official language around the world. If Japanese spreads throughout Asia and Africa as the official language, there will be more cultural exchange with Japan, and more people to support Japan, thus preventing isolation.
In conclusion, I would like to say that henceforth, Japan will not be able to cope without immigrants, and that Japan should establish national strategies on this point.