Despite the Obama administration's focus on shale gas development, in 2015, the shale gas bubble will likely burst.
The Liberal Democratic Party: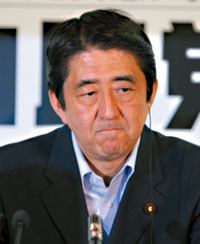 Failed with its policy to invest in shale businesses
Delayed restarting nuclear power plant operations
Hiked electricity rates due to increased demands for fossil fuel imports
The Happiness Realization Party: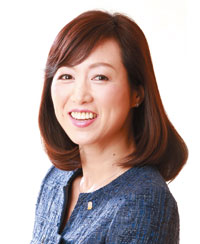 Plans to decrease fossil fuel imports
And aims to restart Japan's nuclear power plants
(This will cut electricity rates, and might even revitalize Japan's economy.)
Crude oil prices have significantly declined to around 46 dollars per barrel (as of January 13th), which has been raising concerns over the profitability of investments in shale businesses.
Analysts expect the price decline in crude oil to continue into 2015, and in that case, oil shale companies, which do not have enough funds, will be at risk of going bankrupt. Worst-case scenario, with the uncertainties about profitability, the market and capitalists might stop investing in oil shale companies, resulting in a burst of the shale bubble.
In fact, the shale gas and oil businesses have only had a limited effect on the whole U.S. economy. The natural gas and crude oil industries only constitute 2.5% of America's GDP. Analysts claim that the production expansion of natural gas and crude oil, which began with shale development in 2009, has only added 0.6% to the GDP's growth rate.
According to Stanford University's estimates, economic benefits from declines in the prices for oil and natural gases in the U.S. will only account for 0.5% of the GDP in the next 30 years. This limited extent of economic growth can hardly be expected to rebuild the U.S. economy.
The problem is that when the over-hyped illusion about shale oil withers away, the American people might become more anxious than expected, which could cause the U.S. economy to cool down.
America's High Hopes for Shale Gas
The United States, which has not achieved a full-fledged economic recovery since its 2008 financial crisis, has been working on shale gas development with the aim of expanding natural gas and oil businesses and dealing with security issues.
However, the reality of situation has been much harsher than previously forecasted. Considering intensified conflicts in the Middle East and the financial risks involved with shale gas extractions, it's highly likely that the U.S. will remain at a loss in foreign and security policy areas.
The United States should restore its awareness of itself as a superpower. As the Founder and CEO of Happy Science, Master Ryuho Okawa, pointed out in his recent book, "Into the Storm of International Politics":
Since the U.S. is the world's strongest military power, it only has to issue a larger number of dollar bills. (snip) As long as its military strength means a great deal in the world (which its strong military backs up), those "pieces of paper" will be globally passable.
However, President Obama, a former attorney who used to help poor people in the slums, does not understand economics that are specific to superpowers like the U.S. Therefore, it will be difficult for the U.S. to restore its lost strength as a superpower anytime soon.
America's shale boom or "shale revolution" is likely to be temporary only, and it might even last several to ten years or so from now. Thus the benefits, which shale gas development will bring about, are not going to rebuild or revitalize the U.S economy.
Only the Restart of Idled Nuclear Power Plants Can Solve Japan's Energy Crisis
However, Prime Minister Shinzo Abe's administration has been placing exaggerated hopes on America's shale gas projects.
PM Abe visited the U.S. in February of 2013, and he asked President Obama to allow shale gas exports to Japan. In August of 2014, Japan's three major megabanks decided to provide more than 1 trillion yen in loans to shale gas businesses. Moreover, those banks created plans to finance maritime shipping companies that produce liquid, natural gas carriers, and those costs will likely exceed 1 trillion yen.
Behind Japan's reliance on shale gas is the fact that the suspension of nuclear power stations across Japan has increased the nation's dependence on thermal power generation, which has boosted the imports of fossil fuels, resulting in a ballooning trade deficit with oil producing countries.
PM Abe also visited Mexico and Canada, and he agreed to provide financial and technical assistance for their shale gas businesses, but there is uncertainty about whether these projects will yield fair returns on Japan's investments.
Regarding this energy problem, the Happiness Realization Party (HRP) wishes that the government would restart Japan's idled nuclear power plants across the country as soon as possible.
No one died in the Fukushima nuclear power plant accident, and most areas of Fukushima are now habitable because the radiation levels there have had little effect on human bodies. Japan is now paying 10 billion yen per day to foreign countries to buy fossil fuels. The resumption of the functioning of nuclear power plants all over Japan could stop this drain of the country's wealth.
In recent days, PM Abe has finally taken steps toward the restart of Japan's nuclear power plant operations. In contrast, it was immediately after the Fukushima nuclear accident that the HRP insisted on the necessity to continue the use of every nuclear power plant in Japan.