In addition to reports shared in "Happy Science Ritual Prayer Cures Covid-19, a Collection of Miraculous Reports," there have been many reported cases of people recovering from Covid-19 infections through faith. One example is the recovery of British Prime Minister Boris Johnson, who was infected with Covid-19 in March 2020 and entered an intensive care unit (ICU).
Johnson's Recovery Due to Faith Immunity
As P.M. Johnson was hospitalized, his spirit left his body to visit Master Ryuho Okawa in Japan. During the spiritual reading, P.M. Johnson said breathlessly, "I feel like all the gods of death of the plagues are coming for me."
Shortly thereafter, P.M. Johnson was discharged and returned to his public duty.
"He recovered from a place where he could have died. The Prime Minister, through his own body, showed that there exists power to revive," said Jesus Christ during a spiritual reading.
Shakyamuni Buddha also made a comment about P.M. Johnson's recovery in a spiritual message, which is recorded in "Shakyamuni Buddha's Future Prediction."
"A country's leader, if they had strong faith in God, would break through and come to El Cantare," he said.
Fight Against Malignant Viruses With Faith
We have been reporting that the coronavirus was created by the Chinese Communist Party as a biological weapon. At the same time, from a spiritual perspective, the CCP's collective thought of a mass slaughter, to kill their enemies, made the virus deadly, malignant and demonized. The coronavirus is a "communist virus" (from "Spiritual Reading of Novel Coronavirus Infection Originated in China").
If God's light pours into an individual through Happy Science lectures, songs or prayers, the malignant virus will feel like it has been attacked like never before — the virus will feel uncomfortable to the point where it can't possess the individual who has been infected. The patient will feel "lighter" and regain his or her health.
Covid-19 infections and aggravations along with the collapse of the medical care system can be prevented by accepting these principles.
Covid-19 still has many unknowns and fear is spreading throughout the world, but there is nothing to be afraid if you understand the most fundamental treatment — faith immunity.
El Cantare is an equivalent existence to Lord God in Christianity, to Allah in Islam, to the Middle Eastern god named Elohim, to whom Confucius called Shangdi and to Amenomioyagami, the god who created Japanese Shinto. The key to repelling Covid-19 is to have faith in God, the source and the root of various religions in this world.
Infectivity and virulence have begun to increase with the advent of Covid-19 variants, and the effectiveness of vaccines are starting to become more and more uncertain. Now, "faith immunity" is the greatest weapon.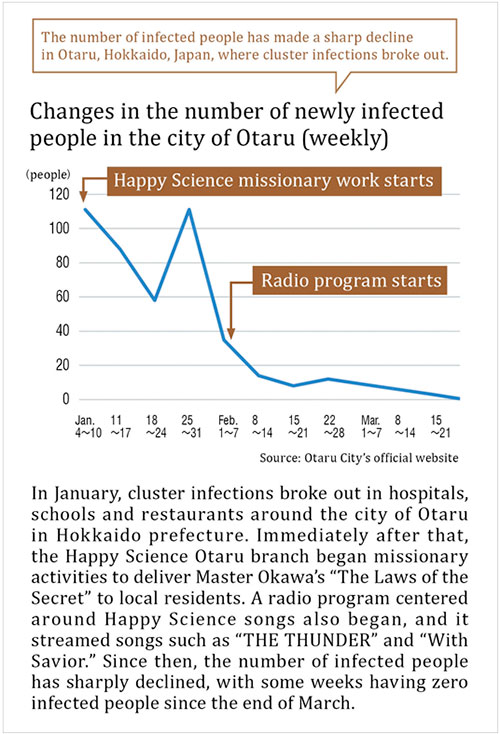 [THE THUNDER]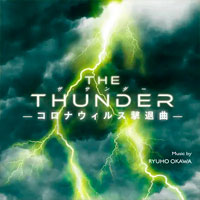 "THE THUNDER" was composed by Master Ryuho Okawa (arranged by Yuichi Mizusawa) to repel COVID-19. Master Okawa poured into this song a powerful and spiritual vibration from the heavenly world that will heal the listeners' hearts from the devastating virus.
[With Savior]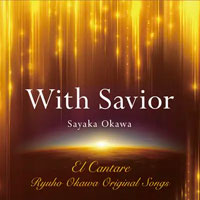 "With Savior," both composed and written by Master Okawa and sung by Sayaka Okawa. The English version of the Japanese version released in December 2020. Come what may, there will always be a future for us.
Related Books
---
Find Your Nearest Happy Science
---