Assassination plotted toward Xi Jinping. Risks may arise from his firm stance both at home and overseas hereafter.

Main points of the article:
Criticisms toward Xi Jinping strengthen in China and there has been leaked information on kidnapping/assassination plots
Deng Xiaoping's eldest son has publicly criticized Jinping's political stance
Japan must not fall for China's "smiling diplomacy" tactic
China's Political Center, "Zhongnanhai."
The trajectory of international politics become clear once we unravel the actions of those who hold power.
Mr. Souma Masaru, an expert on Chinese issues, reports an insider's guide to China's political advisory committee.
Masaru Souma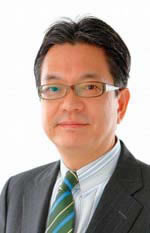 Masaru Soma was born in 1956 in Aomori Prefecture. After graduating with a degree in Chinese from Tokyo Foreign Studies University, he joined Sankei Newspaper, where he held positions including head of the Hong Kong branch and assistant director of the foreign news desk. As a Nieman fellow he spent 1998-1999 at Harvard University. He left Sankei Shimbun in 2010, and currently works as a journalist. He has published many books including "Chugoku Kyosanto Ni Kesareta Hitobito" (The People Who Disappeared From the Chinese Communist Party) and "Xi Jinping No Shotai" (The Real Xi Jinping), which he wrote under the pseudonym Kayasawa Izuru. Soma also wrote "Shin Kotei – Hu Jintao No Shotai" (The New Emperor – The Real Hu Jintao) – all published by Shogakukan.
Abnormal things are occurring internally within China's Communist Party.
Public criticisms over China's political stance and foreign policies under President Xi Jinping arose, causing a delay in the annual October meeting of the central committee.
Due to the increasing resistance toward Jinping, Chinese security authorities have anticipated a possible assassination or kidnapping of Jinping. This resulted in a last-minute cancellation of the local inspection schedule, an unusual occurrence.
"Know its place"
The most significant abnormality is perhaps the criticism made by the eldest son of Deng Xiaoping, the great architect of China's reform and opening-up.
In September, President of China Disabled Persons' Federation Deng Pufang, spoke at a conference held every five years that his father's decision wasn't simply an economic action—it was human emancipation.
"We must keep a sober mind and know our own place…Cooperation must facilitate diplomacy and it must be a win-win relationship," Pufang repeatedly emphasized. Here's the breakdown of his statement:
"The Cultural Revolution (1966-1976) under the dictatorship of Mao Zedong involved the innocent masses and caused over 10 million casualties. However, the people have finally gained freedom through the 10 years of civil strife following Deng Xiaoping's suggestion of reform and opening up in China."
China was able to escape isolation and revive diplomatic relations with the United States and Japan through reform and liberation. The economy expanded, which laid the foundation of their current economic prosperity.
An abnormal circumstance: date hasn't been set.
Deng Pufang declares that Jinping abolished his term of office to remain "president for life" so he can resemble and replay the former dictatorship under Zedong.
Pufang also criticized Jinping's political stance to aim for global supremacy to go against the United States in a trade war.
At the general conference five years ago, Pufang's statement was quickly released to the public. This time, it hasn't been announced yet—just leaked to certain bodies. This fact signals that China's political advisory committee is regarding Pufang's statement as a threat.
According to U.S.-based Chinese media outlet Bowen Press, groups within the Party that advocate Pufang's statements have come forth. Party elders including former Prime Minister Zhu Rongji, former Chairman of the Standing Committee of the National People's Congress Wu Bangguo, and Liu Yunshan, former Politburo Standing Committee member, showed concern toward China's economic stagnation, criticizing Jinping. The central committee meeting that had initially been scheduled to take place in October has said to have been delayed due to the confronting opinions within the Party over economic policies.
Xi Jinping's assassination and kidnapping
Additionally, another revelation that surpasses the meeting delay has been made.
According to China watchers, plotted assassination and kidnapping plots against Jinping have resulted in the cancellation of Jinping's visit to Macau. The initial plan was for Jinping to visit Macau, sing with citizens at Lianhuashan Park (with a statue of Deng Xiaoping), and row along the Pearl River at night. The three planned events were suddenly cancelled.
According to Xinhua, the top official of the Chinese government's office in Macau, Zheng Xiaosong, fell to his death in his home on October 20. Xinhua reported that it was suicide caused by depression, but the truth is unknown.
Prime Minister Shinzo Abe visited China in the end of October for the first time in seven years –it had been that long since a Japanese prime minister publicly visited China. Photos show Jinping with a big smile during the conference with Abe—much different from his sour looks during past summit meetings.
Jinping's "smiling diplomacy" shows that despite internal and external embattlements, Jinping is attempting to get through it all.
Japan should not fall for China's tactics. Instead, they should sincerely strengthen their alliance with the U.S. and employ a strategy that utilizes China efficiently.