Kaliva / Shutterstock.com

China analyst Masaru Soma reports on the behind the scenes of China's leaders.
By looking into the power balance, we can see where international politics is headed.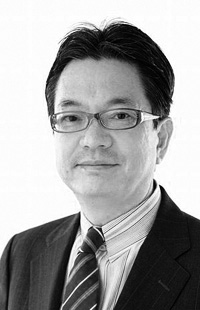 Masaru Souma
Masaru Soma was born in 1956 in Aomori Prefecture. After graduating with a degree in Chinese from Tokyo Foreign Studies University, he joined Sankei Newspaper, where he held positions including head of the Hong Kong branch and assistant director of the foreign news desk. As a Nieman fellow he spent 1998-1999 at Harvard University. He left Sankei Shimbun in 2010, and currently works as a journalist. He has published many books including "Chugoku Kyosanto Ni Kesareta Hitobito" (The People Who Disappeared From the Chinese Communist Party) and "Xi Jinping No Shotai" (The Real Xi Jinping), which he wrote under the pseudonym Kayasawa Izuru. Soma also wrote "Shin Kotei – Hu Jintao No Shotai" (The New Emperor – The Real Hu Jintao) – all published by Shogakukan.
In March, China's National People's Congress (its parliamentary body) assembled and voted for a constitutional amendment to abolish presidential term limits of two five-year terms. Now Xi Jinping has secured for himself the position of president even after the end of his second term in 2023.
His other titles, such as General Secretary and Chairman of the Central Military Commission, have no definite term limits. Since the Party has monopoly control over the government, this means that Xi will now have absolute control over the three major powers of Party, government and military. Like his forerunner Mao Zedong and Soviet dictator Joseph Stalin, Xi could be China's dictator for life.
Xi's Monocracy is Unstoppable
Why then is Xi so obsessed with power that he had to abolish presidential term limits?
The answer lies in a speech he gave to Party leaders in Shenzhen when he visited the area in November 2012 after becoming General Secretary.
Referring to the Soviet Communist Party's abandonment of dictatorial government in 1990, he said, "A big factor in the collapse was that their ideals were shaken. Many party members drowned in greed for money and power, and forgot about the communist ideal. In other words, the giant organization of the Soviet Communist Party was eaten through by the maggots of corruption".
"We will squash anything from a tiger to a fly," he said in another important speech after his inauguration as General Secretary, alluding to his intolerance for corruption amongst party members, no matter what their position is. He made a firm declaration against corruption.
Xi did as he promised, dismissing over 2 million government officials in 5 years.
At the National People's Congress this year, Xi established a new super body called the National Supervision Commission to expand his anti-corruption campaign. This new system covers all civil servants, including ordinary non-party workers.
"The dictatorial government and the anti-corruption campaign put all of this power in Xi's hands," an inside source told The Liberty Magazine. "Xi's monocracy is unstoppable".
The Same Fate As The Soviet Union
What would it take for the all-powerful Xi to step down from his throne?
Just like with the collapse of the Soviet dictatorship, it would be when the economy is destabilized.
At the time the Soviet Union collapsed it was facing hyperinflation. Products were disappearing from shops and there was a huge food shortage. The people were at the limits of their unhappiness, and this became a factor that led to the communist collapse.
The Chinese Communist Party, on the other hand, has made economic stability and growth their top priority. As a result, they have been able to maintain a growth rate of 7-8%.
Recently, however, the Chinese economy has had to face a new enemy that threatens the survival of its communist system: Trump's America First economic and trade policy.
Last year China's trade surplus with the U.S. was USD375.2 billion, which was a record high. President Trump has responded by demanding a USD100 billion cut in the trade deficit.
In January this year, he signed an Executive Order imposing a 30% tariff on imported solar panels, and in March added further tariffs on steel and aluminum at 25% and 10% respectively. Trump is unmistakably targeting his sanctions at China.
According to an inside source, right before the National People's Congress, a seemingly anxious Xi secretly met with Terry Branstad, the U.S. Ambassador to China, at Zhongnanhai to discuss America's economic sanctions against China.
With Xi was Wang Qishan, Secretary of the Central Commission for Discipline Inspection. Wang is Xi's right-hand man whom he entrusted with his anti-corruption campaign. He is well informed on economic matters and U.S.-China relations, and according to the inside source, "Mr. Wang will become a key man in U.S.-China and China-Japan relations in diplomatic and economic matters".
While he was having his secret meeting, Xi had also sent Chinese diplomat Yang Jiechi to the U.S. to have talks with Trump and Rex Tillerson (the then Secretary of State). They spoke about establishing balanced economic and trade relations.
Xi also sent Vice Premier and economist Liu He to the U.S. in February. His mission was to ease U.S.-China trade frictions, but this ended in failure.
These movements reveal the true scale of China's anxiety. They clearly show that dark clouds are gathering over Xi's strengthening dictatorship.

Key points in this article:
China amends the constitution to extend Xi's presidency beyond 2023
Chinese economy threatened by Trump's "America First" policy
Xi wants to ease trade frictions with the U.S., but dark clouds are gathering over his dictatorship