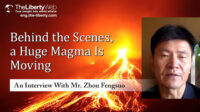 December 28, 2022
Former leader of the Tiananmen Square protests Zhou Fengsuo (profile) While a student at Tsinghua University, he was a student leader in the pro-democracy movement at Tiananmen Square, he defec...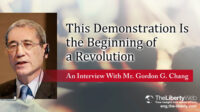 December 27, 2022
Asian Affairs Expert Gordon G. Chang (profile) Graduated from Cornell University in the U.S. in 1973. He is a popular columnist who appears on numerous U.S. television programs. The author of '...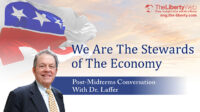 December 23, 2022
This interview was conducted on November 15, 2022, by Hanako Cho. Dr. Laffer: The outcome was very bad for Republicans. It was especially bad for President Trump. There were a couple of ...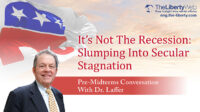 December 22, 2022
This interview was conducted on October 31, 2022, by Hanako Cho. What Can and Can't the House Do? Dr. Laffer: The Republicans will stop this Democratic onslaught, but they can't reverse ...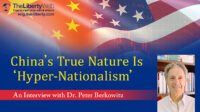 December 20, 2022
Dr. Peter Berkowitz In 2019-2021, Dr. Peter Berkowitz served as the Director of the State Department's Policy Planning Staff and senior adviser to Secretary of State Mike Pompeo. Since 2007, he...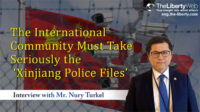 October 14, 2022
In January 2020, the U.S. government declared that the Chinese government is committing genocide against the Uyghurs, a Muslim minority in the Xinjiang Uyghur Autonomous Region. The Liberty int...
September 6, 2022
(Interviewer: Hanako Cho) Cho: It seems like the $433 billion Inflation Reduction Act will be passed in the U.S. Dr. Laffer: It's a smaller version of the Build Back Better bill, but it's still...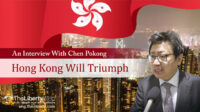 August 4, 2022
Duc M. Nguyen / Shutterstock.com What should we make of the human rights situation in Hong Kong and China today? The Liberty spoke with a political commentator who, at the time of the Tiananmen...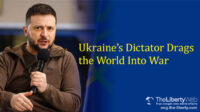 July 23, 2022
(Dmytro Larin / Shutterstock.com) Volodymyr Zelensky is considered a hero. Who is he really? The media has been pushing the narrative that Russia has one-sidedly invaded Ukraine and that...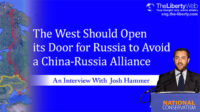 July 14, 2022
The Liberty asked a leading commentator of the U.S. conservative space about the current state of international affairs (as of June 2). Interviewer: Satoshi Nishihata Josh Hammer Josh Ha...