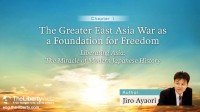 September 15, 2015
In this chapter, the underlying reasons for Japan's entry into WWII are discussed, and its drive for freedom for the colonized nations of Asia analogized to the experience of the thirteen origin...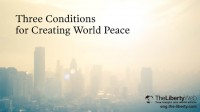 September 5, 2015
Editor's Monthly Column Three Conditions For Creating World Peace This year is the 70th anniversary of the establishment of the United Nations. In September this year, Chinese Pres...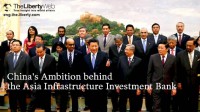 July 4, 2015
Editor's Monthly Column Countering China's AIIB Ambition The competition over the China-led Asian Infrastructure Investment Bank (AIIB) ended with American defeat. Since the ...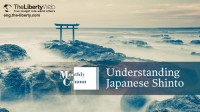 June 17, 2015
Editor's Column Japan's Shinto Is a World Religion The 70th anniversary of the end of WW2 began with calm, yet it has become clear which countries refuse to reevaluate their ...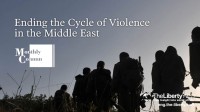 June 13, 2015
Editor's Column Bringing the Cycle Of Violence to an End: 'Forgiveness' in the Middle East "To the Japanese government. You are like your foolish allies in the Sa...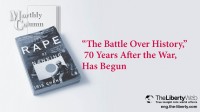 August 13, 2014
Iris Chang "The Rape of Nanjing" and the spiritual message, "Swear to Heaven, Did the "Nanjing Massacre" Really Happen?" A part of the American-Chinese "consp...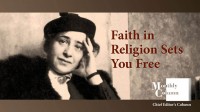 May 16, 2014
Many people have a fixed idea that if they have religious faith, they are bound by the religious ideologies and have less freedom. IT journalist, Mr. Sasaki Toshinao discussed this with Yosuke Hayashi...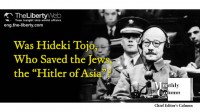 May 2, 2014
China is spreading propaganda campaigns against Japan throughout the world to paint the Japanese as the "Nazis of today." Their propaganda activities have intensified since Japanese Prime ...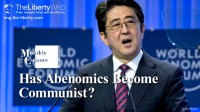 February 14, 2014
As the consumption tax hike is set to start from April, will Abenomics work out as planned? It's one of the biggest concerns this year. Prime Minister Shinzo Abe sees that its success or failure depen...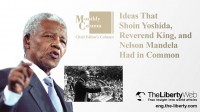 January 31, 2014
The former president of South Africa, Nelson Mandela, who fought the Apartheid regime, moved on to heaven. It may seem at first that Japan and South Africa would not have had much in common, but in an...