Key points in this article:
Kim Jong-un has extended his purges, causing fallouts with officials
The Moon Jae-in government boasts that a reunified Korea can economically surpass Japan
Lifting sanctions will prolong the Kim regime

On the 22nd of August, the South Korean government unilaterally announced the termination from the General Security of Military Information Agreement (GSOMIA). Two days later, on the 24th North Korea launched two short-range ballistic missiles. The Moon government's decision to break ties with Japan and hurry unification plans with North Korea implies consent to North Korea's missile tests. North Korea will most likely accelerate their experiments.
The Japanese Ministry of Defense published a report on the 27th of September stating that North Korea has begun a rapid reinforcement of their simultaneous launch and surprise attack systems.
What level of military threat does North Korea pose for Japan? Here we introduce an expert's opinions.
North Korean defector and democracy activist Kang Chol-hwan recently visited Japan to give a speech at an event hosted by NO FENCE (an association dedicated aimed at abolishing concentrations camps in North Korea). He spoke in detail about the current situation in North Korea and a fresh angle on the South Korea problem.
Why Purges Are Happening on an Unprecedented Scale
Biography
Kang Chol-hwan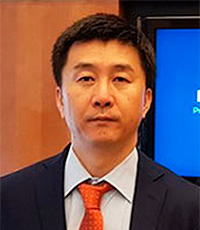 Democracy Activist
Kang was born in Pyongyang to a North Korean family who lived in Japan, and returned to their country in the 1960's during the mass migration project. He spent 10 years between the age of 9 and 19 living in a concentration camp with his family as political criminals. In 1992, after defecting to South Korea, he founded the NGO North Korea Strategy Center. In South Korea he is a journalist for Chosun Ilbo specializing in North Korea, while globally spreading awareness of the truth about North Korea's concentration camps and human rights. Infringements. He has numerous publications in various languages.
North Korea's institutions of authority are losing their power. This is because the UN economic sanctions are taking effect. That's why Supreme Leader Kim Jong-un is getting anxious, and is making a pretense that denuclearization is underway so the UN will lift the sanctions.
Kim has killed officials of the State Security Department (North Korea's secret police). No one has killed so many people from the department before. As a result of this purge, the officials are getting sick of the fact that Kim treats them like dogs in a hunt. They are losing their will to maintain control over the people.
Kim has also initiated a crackdown on embezzlement in the General Political Bureau (the army), purging many captain-class authorities. Some of these people were found with between $3 – $10 million in foreign reserves.
Kim even investigated embezzlement amongst his personal bodyguards. Money that could not be traced back to a credit source was considered to have come from a foreign intelligence institution, and 99 people were purged. Consequently, almost none of Kim's officials still want to follow the man through wind and rain. This has never happened before in the history of North Korea.
Basically, Kim ran out of funds that were supporting the state leaders, so he purged his officials to pocket their money. As a result, he lost his sense of unity with the people serving in the institutions of authority.
South Korea Supports Kim Jong-un
I think the North Korean regime could fall any minute. But South Korea is a major variable. Socialists have governed South Korea before, but they never tried to jeopardize the U.S.-Japan-South Korea relations.
In August, President Moon Jae-in stated that if North and South Korea's economic cooperation can establish peace economics, and therefore rapidly surpass Japan's economy. But it would be impossible to catch up to Japan after absorbing North Korea, which is an incredibly poor country.
On the other hand, North Korea has an ambition to absorb South Korea, because if the U.S. troops stationed in South Korea withdraw, North Korea will easily gain power over South Korea. Already around half of the people of South Korea think of themselves as subordinate to North Korea. The public safety commission doesn't even crackdown on big "We Want Kim" gatherings in the middle of South Korean cities.
Lifting Sanctions Will Prolong the Kim Regime for Half a Century
If he wanted to President Trump could boast during his next election campaign that, thanks to him North Korea didn't launch an ICBM this time, but chose a smaller missile. But think tanks and the Democrats know this is not the case, so I'm sure this will put the brakes on Trump's naivete.
Potential North Korea policies include releasing the border blockade, releasing the blockage of information entering North Korea, or go for the guillotine plan. The UN economic sanctions are working, so I suspect Kim will propose the partial shut down of Nyongbyon Nuclear Scientific Research Center. But the UN must not lift the sanctions accordingly. If they do, it will give another 50 years of life to the Kim regime.
---

North Korea's continuing nuclear missile problem is a serious crisis for Japan, but the U.S.-South Korea negotiations are at a stalemate. Secretary of State, Mike Pompeo announced in early September that they expect negotiations to recommence within a few days to a few weeks, but on the 26th he admitted unpromisingly that the precise date was still undecided.
Now, since John Bolton (a powerful advocate of the comprehensive, verifiable and irreversible denuclearization of North Korea) was dismissed as National Security Advisor, the U.S.-South Korea talks could result in allowing the possession of more than just ICBMs.
The missiles tested in July was said to have a complex trajectory that remains at low altitude before making a sudden sharp rise, which makes it harder to shoot down.
U.S.-based North Korea analysis site 38 North says that North Korea is currently preparing a test for submarine-launched ballistic missiles (SLBMs). Seiji Kawada who teaches national security studies at Happy Science University explains the U.S. response to the recent tests.
President Trump's statement that short-range missiles don't pose a problem has an implied meaning: that countries that are within their range, such as Japan and South Korea, should show some effort in demanding North Korea's denuclearization. He could be implying that it is wrong for these countries to rely on the U.S. to solve their major security issues.

The mass manufacturing and preparations of new model short-range missiles is a huge threat to Japan. This new model uses solid fuel not liquid, so it takes less time to prepare and therefore significantly improves stealth attack abilities. It also has a low altitude trajectory and stays within the atmosphere, so SM-3 interceptors can't attack them because of their space-based sensors.

The SLBM now in development has a high chance of surviving U.S. preemptive strikes and counterattacking Japan and South Korea's military bases and important infrastructure. It will make it even harder to take the military option and making preemptive attacks. The threat-level will rise as time moves on, and we can't just thrust our eyes away from it.
After North Korea's hydrogen bomb experiment, former Japanese ambassador for Israel, Hiroshi Shigeta said, "The most effective measure would be for Japan and South Korea to display their will to arm nuclear weapons in response to North Korea's nuclear threat. If Japan's anti-nuclear sentiments make this impossible, they must be prepared to face a third nuclear bomb."
The Constitution states that the ruler must protect the people's right to life. This justifies arming nuclear weapons for the purposes of defense, and is in fact the most logical decision for a sovereign nation. Relying on the good will of the U.S. means that Japan's political leaders are not fulfilling their duty. Japanese politicians must remember that words mean nothing without action.