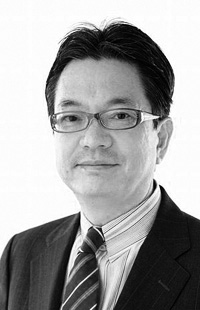 Masaru Souma
Masaru Soma was born in 1956 in Aomori Prefecture. After graduating with a degree in Chinese from Tokyo Foreign Studies University, he joined Sankei Newspaper, where he held positions including head of the Hong Kong branch and assistant director of the foreign news desk. As a Nieman fellow he spent 1998-1999 at Harvard University. He left Sankei Shimbun in 2010, and currently works as a journalist. He has published many books including "Chugoku Kyosanto Ni Kesareta Hitobito" (The People Who Disappeared From the Chinese Communist Party) and "Xi Jinping No Shotai" (The Real Xi Jinping), which he wrote under the pseudonym Kayasawa Izuru. Soma also wrote "Shin Kotei – Hu Jintao No Shotai" (The New Emperor – The Real Hu Jintao) – all published by Shogakukan.
China analyst Masaru Soma reports on the behind the scenes workings of China's leaders. By examining the power balance, we can see where international politics is headed.
China's National People's Congress (NPC) is due to be held in Beijing from the 5th of March.
The 19th National Congress of the Communist Party, which was held in October last year, saw an almost complete change in party official members; the greatest shift in the last 5 years. A similar major change is due to be announced for state personnel at the NPC.
Favorable Treatment for Wang Qishan
A notable change is the treatment of Wang Qishan, who stepped down as Secretary of the Central Commission for Discipline Inspection. The move was meant to enforce the resignation of party members, but Wang has been invited to the next NPC and is expected to become the new vice-chairman of China. Wang was Xi's right-hand man in leading the anti-corruption campaign.
Wang dismissed over 2 million corrupt officials in the last 5 years, and is therefore highly unpopular amongst party members. There will obviously be resistance if he becomes vice-chairman, but there is a reason for Xi's favorable treatment of Wang.
50 years ago, during the chaos of the Cultural Revolution, Xi was a high school student staying in the farming village of Liangjiahe in Shaanxi province. He was positioned there under a program to learn the meaning of the revolution amongst farmers. For the Beijing-born Xi, life at a farming village was not easy, and on one occasion he even escaped back to Beijing. During those difficult times, a boy from a neighboring village five years his senior helped him out: his name was Wang Qishan.
For Xi, Wang was like an elder brother with whom he developed a taste for reading, and in whom he found a confidant. They even shared the same bed. Although their shared life at the village lasted only two years, their relationship continued when they became local government officials. Even after Xi became the General Secretary they have continued to be close friends.
Wang has strong knowledge in economics and overseas countries, especially the U.S. Xi probably hopes to entrust Wang with China's economics and diplomacy once he becomes vice-chairman.
Enters Politburo Committee by Currying Favor
Another friend from Xi's youth is Li Zhanshu, who currently serves China's top decision-making body.
In the 5 years before the 19th National Congress, Li served as the director of the General Office of the Communist Party. He conducted routine administrative affairs in Xi's stead, and always escorted Xi on his overseas trips. The NPC has the job of appointing a new Standing Committee of the NPC, which will support Xi in constitutional and diplomatic matters.
In 1982, Xi started working as deputy secretary of Zhengding, Hebei province. The following year, Li was appointed the secretary of the neighboring Wuji County. Being of similar age, they got along well and frequently went out for drinks. They spoke about their opinions on the Party and on ideal leadership. These three years became a key factor in Li entering the central government 27 years later.
There is yet another person in the Politburo Standing Committee who, although not as intimate with Xi as Wang and Li, continues to curry favor with Xi to become a high authority.
It is Zhao Leji. Zhao remains relatively unknown despite being the Secretary of the Central Commission for Discipline Inspection after succeeding Wang, and therefore the second most powerful man in China.
Zhao comes from Shaanxi province: the same as Xi. He was a provincial bureaucrat for over 30 years, but was suddenly appointed secretary of Shaanxi 10 years ago. His first big job as secretary was to replace Xi Jinping's father Xi Zhongxun's small grave in Fuping County with a large mausoleum.
The then vice-chairman Xi Jinping noticed this 'honorable deed'. So when Xi became General Secretary, he appointed Zhao as Head of the Organization Department of the Communist Party.
Fears of Another Cultural Revolution
Looking at the Politburo, most of its members are Xi's friends: classmates from high school and university, authorities who supported his father, friends from his provincial secretary days, and so on.
The leaders of the U.S. and Japan are often slammed for appointing 'friends' to their cabinet, but they have nothing on Xi.
Traditionally the General Secretary controls China's Politburo members, and this is clearly evident with Xi. This is similar to Mao Zedong's politics, which he used to murder millions of people in the Cultural Revolution, and Hitler's Nazi Party.
Members of China's Communist Party number around 90 million, but the 25 Politburo members are mostly Xi's friends and favorites. China is headed towards dictatorship. This is without question.
There is a growing fear amongst China's intelligentsia that there will be another Cultural Revolution. Let us hope that these fears are groundless.