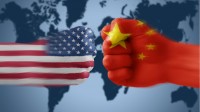 January 12, 2017
The international community is wary of U.S. President-elect Trump because it is impossible to predict his actions. Mr. Trump is taking a tough stance especially on China and tries to carry out ...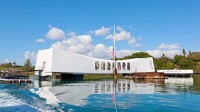 January 7, 2017
Japanese Prime Minister Shinzo Abe and U.S. President Barack Obama visited Pearl Harbor to honor the victims of the Pearl Harbor attack by the former Imperial Japanese Army in 1941. In his spee...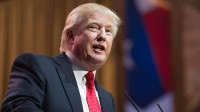 December 31, 2016
Donald Trump has made public his intention to announce America's withdrawal from the TPP after his inauguration in January. What should Japan do if the TPP economic encirclement plan to s...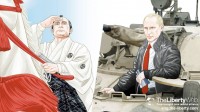 December 23, 2016
Vladimir Putin (b. 1952) Born into a lower class family in Leningrad (now Saint Petersburg), he later joined the KGB. He became Acting President of Russia in 1999 and was elected President in 2...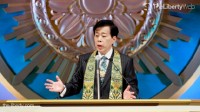 December 10, 2016
On the 7th of December, Master Ryuho Okawa gave a public lecture entitled "The Path to Truth" at Makuhari Messe in Chiba, Japan, to mark one of the two major occasions for Happy Sci...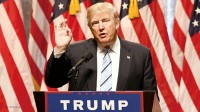 November 19, 2016
Donald Trump's policy advisers Alexander Grey and Peter Navarro recently posted an article entitled "Donald Trump's Peace Through Strength Vision for the Asia-Pacific" i...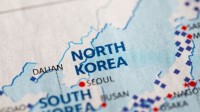 October 5, 2016
North Korea has conducted numerous nuclear missile experiments this year. The NY Times published an article discussing how to stop this North Korean tyranny entitled "How the Next Preside...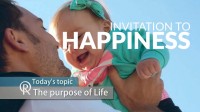 September 30, 2016
In this first of a series of eight, Master Okawa introduces us to Happy Science and discusses, "What is the Purpose of Life", the core question of existence. Okawa teaches th...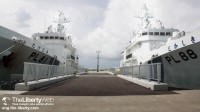 September 8, 2016
There have been increasingly frequent sightings of Chinese vessels – fishing, public and naval – in the Okinawa Prefecture seas around the Senkaku Islands, Japan. Our journalists visited Ishiga...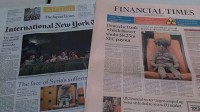 August 25, 2016
A video of a 5-year-old victim of the bombings in Aleppo has gone viral. His name is Omran Daqneesh. The footage captured the boy sitting alone in an ambulance, dazed and covered in blood and d...