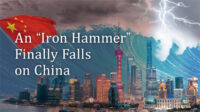 May 21, 2022
Happy Science CEO and founder Master Ryuho Okawa delivered a shocking prediction in a spiritual reading that will alter the course of Earth's destiny. In the near future, "something" will happe...
May 12, 2022
What did Trump's TCJA bring to America? The Liberty asked Dr. Laffer about Trump's achievements in contrast with the Biden administration, as well as the catalyst for Japan's reform. Cho...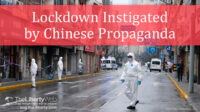 April 29, 2022
The seemingly well-intentioned idea that the Covid-19 pandemic can be artificially controlled carries a danger of totalitarianism. Many people instinctively felt that the restrictive Cov...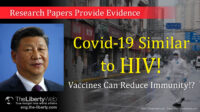 April 28, 2022
We investigated the abnormal mechanisms of Covid-19 that further prove that Covid-19 is a biological weapon created by China. Covid-19 Contains a Similar Mechanism to HIV The nove...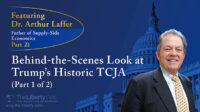 April 26, 2022
The Tax Cuts and Jobs Act (TCJA) was passed during the Trump administration, becoming a historic bill that created many jobs and increased tax revenues in America. Little do we know that there ...
April 21, 2022
Caption: At a 2014 ceremony, President Putin made the sign of the cross after seeing a video of the atomic bombing of Hiroshima (Image from YouTube). Not a day goes by without seeing the Russia...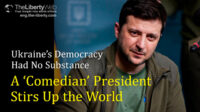 April 20, 2022
Countries around the world are one-sidedly condemning Russia's invasion of Ukraine. Western countries and Japan have shown support for Ukraine by imposing strict sanctions against Russia and providing...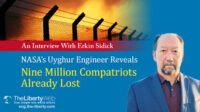 April 8, 2022
An Uyghur activist who left China's fast track to career progression and achieved success in America revealed a shocking local report. About Erkin Sidick Dr. Erkin Sidick served as a tea...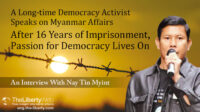 April 5, 2022
The Liberty spoke with Nay Tin Myint, a democracy activist who was one of the student leaders during Myanmar's 1988 uprising and spent 16 years as a political prisoner. How does he view the cur...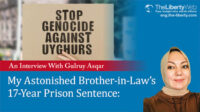 April 1, 2022
A Uyghur woman who continues to speak out about her family being detained by the Chinese Communist Party has opened up her heart. Team Lead at Save Uighur Gulruy Asqar (Profile) Born and...