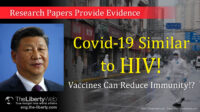 April 28, 2022
We investigated the abnormal mechanisms of Covid-19 that further prove that Covid-19 is a biological weapon created by China. Covid-19 Contains a Similar Mechanism to HIV The nove...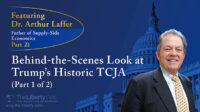 April 26, 2022
The Tax Cuts and Jobs Act (TCJA) was passed during the Trump administration, becoming a historic bill that created many jobs and increased tax revenues in America. Little do we know that there ...
April 21, 2022
Caption: At a 2014 ceremony, President Putin made the sign of the cross after seeing a video of the atomic bombing of Hiroshima (Image from YouTube). Not a day goes by without seeing the Russia...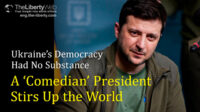 April 20, 2022
Countries around the world are one-sidedly condemning Russia's invasion of Ukraine. Western countries and Japan have shown support for Ukraine by imposing strict sanctions against Russia and providing...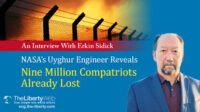 April 8, 2022
An Uyghur activist who left China's fast track to career progression and achieved success in America revealed a shocking local report. About Erkin Sidick Dr. Erkin Sidick served as a tea...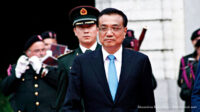 March 19, 2022
Alexandros Michailidis / Shutterstock.com During the recent National People's Congress (NPC) in China, Chinese President Xi Jinping plotted a tightening of the Communist Party members in order ...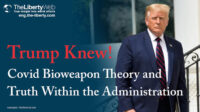 March 15, 2022
The spread of the Omicron variant is creating turbulence around the world. Two years have passed since the first outbreak of Covid-19. Now is the time to act upon the premise that China is behi...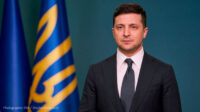 March 12, 2022
Photographer RM / Shutterstock.com Amid the ongoing invasion of Ukraine by Russia, the first meeting between Ukrainian and Russian foreign ministers took place with Turkey as the mediator. No p...
March 7, 2022
A Chinese political economist who fled to the U.S. in exile revealed the harsh reality of China's foreign exchange reserves that are available for import payments and external debt repayments. ...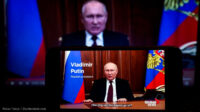 March 2, 2022
Rokas Tenys / Shutterstock.com The world is facing turmoil over Ukraine. On February 22th, President Biden said Russia has begun an "invasion" of Ukraine after Russia recognized the independenc...