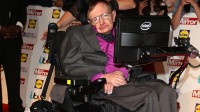 May 9, 2018
Why is the universe the way it is? In fact, why does it exist at all? These are the questions that the English cosmologist, Stephen Hawking, was trying to answer before his death in March of th...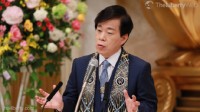 May 7, 2018
Key points in this article: Seeing Japan's constitution from a historical perspective: Japan was a developed democratic country before WWII How to avoid being fooled by Kim Jong-un: what ...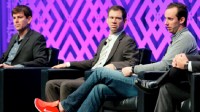 March 20, 2018
The rightmost is Anthony Levandowski. (from Wikipedia) Key points in this article: An ex-Google engineer established a religion that worships AI A New York University professor says Google is G...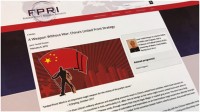 February 24, 2018
Key points in this article: U.S. think tank The Foreign Policy Institute warns that China is infiltrating the political processes in various countries Chinese spy activities include propaganda ...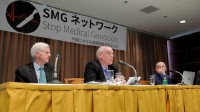 January 31, 2018
Key points in this article: A "Stop Medical Genocide" press conference was held on the China problem China conducts between 60,000 to 100,000 organ transplants per year, and the ext...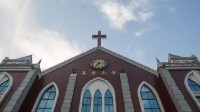 January 19, 2018
Key points in this article: China tightens oppression on Christianity through demolishing churches and forbidding Christmas Christians in China still hold fast to their faith China may have mor...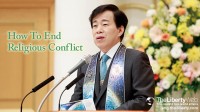 January 13, 2018
Master Ryuho Okawa, founder and CEO of Happy Science, gave a lecture on the 7th of January at the Happy Science Tokyo Shoshinkan. It was a lecture on the book "The Laws of Faith" ...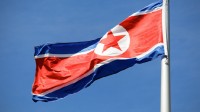 December 26, 2017
Key points in this article: For over 20 years Master Okawa has been warning of the North Korea problem If nothing is done it could lead to World War III Justice is necessary to establish new pe...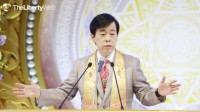 December 8, 2017
The El Cantare Celebration, the second of the two greatest annual celebrations at Happy Science, was held on the 7th of December. Over 12,000 people gathered at the main venue, Makuhari Messe, ...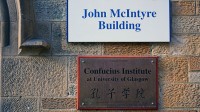 December 2, 2017
Key points in this article: A Chinese Communist Party branch was setup at the University of California While the branch was dissolved there are still many more organizations around the world un...