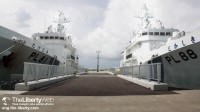 September 8, 2016
There have been increasingly frequent sightings of Chinese vessels – fishing, public and naval – in the Okinawa Prefecture seas around the Senkaku Islands, Japan. Our journalists visited Ishiga...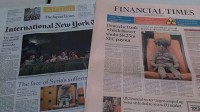 August 25, 2016
A video of a 5-year-old victim of the bombings in Aleppo has gone viral. His name is Omran Daqneesh. The footage captured the boy sitting alone in an ambulance, dazed and covered in blood and d...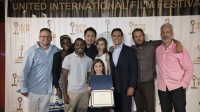 August 23, 2016
With cast members at the award ceremony in New York Director Kiyota is the fourth man from the left. Next to him is the executive producer, Ms. Miche Kiyota. "No matter how badly you hurt...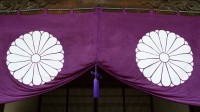 August 19, 2016
The current Emperor of Japan Akihito addressed a video message on the 8th of July, after rumors of his intention to abdicate. While reports claim that his declining stamina as the primary reaso...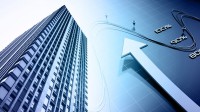 August 9, 2016
From Welfare State to Future Investment State The Liberal Democratic, Democratic Progressive, Komeito and Communist parties all proposed the same policy in their campaigns for the previous Hous...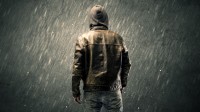 August 6, 2016
"A Hitlerian Ideology dawned on me 2 weeks ago" "God told me to do it" According to his friends and doctors who examined him during his 2-month involuntary hospitalizati...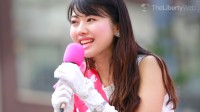 August 2, 2016
A bright newcomer for Tokyo's political future, Hiroko Nanami, 31, brings innovative ideas, political solutions, ideas for growing Tokyo's economy and new energy to Tokyo's landscape...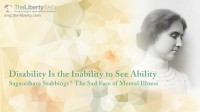 July 31, 2016
A care center for disabled people, Tsukui Yamayuri En, in Kanagawa prefecture, became the backdrop of the worst mass killing in Japanese history. The incident prompts us to question our underst...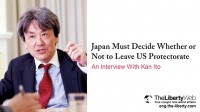 July 23, 2016
We interviewed international political analyst Kan Ito about the U.S., why Trump is so popular, and what Japan must do in anticipation of the situation post-U.S. Presidential elections. ...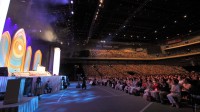 July 9, 2016
Master Ryuho Okawa founder of Happy Science gave a lecture entitled "The Light that will Save the Earth" on the 6th to celebrate his birthday. The main venue was Saitama Super Arena and t...