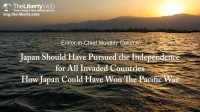 September 14, 2017
India celebrated the 70th anniversary of its independence on 15 August. Prime Minister Narendra Modi gave a speech at the ramparts of the Red Fort in New Delhi, where he told his people that "T...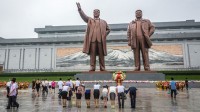 September 12, 2017
LMspencer / Shutterstock.com Key points in this article The U.S. government aims to adopt tougher sanctions against North Korea President Trump is resolved and prepared to take military action ...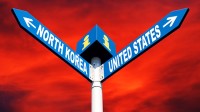 September 6, 2017
North Korea conducted their sixth nuclear test at the Punggye-ri nuclear testing grounds just after midday on the 3rd of September. Just last month on the 29th of August, North Korea launched a...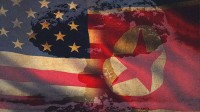 September 3, 2017
Key points in this article: Tensions between the U.S. and North Korea continue to mount as North Korea launches another missile and increases its nuclear capability The true nature of this conf...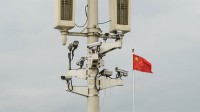 August 19, 2017
Key points in this article A fictional film was created in China by putting together footage taken from surveillance cameras. China routinely monitors its citizens through surveillance cameras ...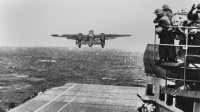 August 12, 2017
At this time of year, Japan remorsefully reflects back over its conduct in WWII and looks at how 'evil' it was. In the face of raining criticisms from China and North Korea, however...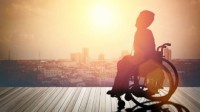 August 9, 2017
Key points in this article: The killer still thinks it best to euthanize disabled people There is meaning to a life with disabilities The idea of purging the weak leads to totalitarianism &nbsp...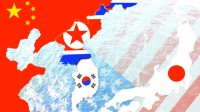 June 7, 2017
Chief Editor's Monthly Column In May, North Korea again launched three missiles. Further, they are very near to completing a nuclear missile that can reach North America. U.S. Pres...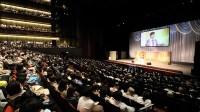 May 17, 2017
Master Ryuho Okawa, founder of Happy Science, gave a public lecture entitled "In Search of The Infinite" in Rohm Theatre, Kyoto, Japan, on the 14th. 2,200 people gathered at the mai...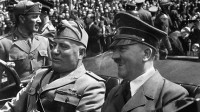 May 16, 2017
Key points in this article: Dark times in the Italian Peninsula gave birth to fascism National Fascist Party was anti-socialism and anti-liberalism Mussolini's political creed was "...