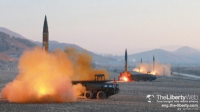 April 14, 2017
The Korean Peninsula is unstable like never before. In March, South Korean President Park Geun-hye was forced out of office for criminal activity. The next presidential elections are due to be ...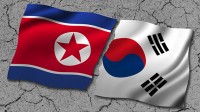 April 5, 2017
Japan Needs to Discuss the Emergencies on the Korean Peninsula Main points of this article: The turmoil on the Korean Peninsula looks much like the eve of Japanese-Sino War. The Yi (Jose...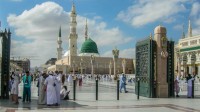 March 23, 2017
Main points in this article: Japanese companies are advancing infrastructure maintenance and investment in Saudi Arabia Saudi Arabia must change its attitude towards work and their pre-modern j...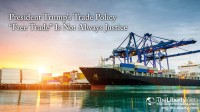 February 7, 2017
The main points in this article: The Wall Street Journal published an article opposing Trump's trade policy. The U.S. has long suffered under free trade deals with China that didn't...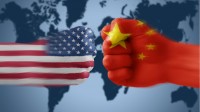 January 12, 2017
The international community is wary of U.S. President-elect Trump because it is impossible to predict his actions. Mr. Trump is taking a tough stance especially on China and tries to carry out ...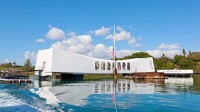 January 7, 2017
Japanese Prime Minister Shinzo Abe and U.S. President Barack Obama visited Pearl Harbor to honor the victims of the Pearl Harbor attack by the former Imperial Japanese Army in 1941. In his spee...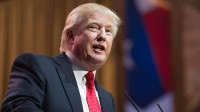 December 31, 2016
Donald Trump has made public his intention to announce America's withdrawal from the TPP after his inauguration in January. What should Japan do if the TPP economic encirclement plan to s...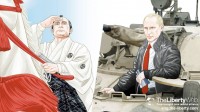 December 23, 2016
Vladimir Putin (b. 1952) Born into a lower class family in Leningrad (now Saint Petersburg), he later joined the KGB. He became Acting President of Russia in 1999 and was elected President in 2...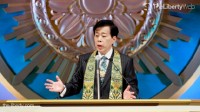 December 10, 2016
On the 7th of December, Master Ryuho Okawa gave a public lecture entitled "The Path to Truth" at Makuhari Messe in Chiba, Japan, to mark one of the two major occasions for Happy Sci...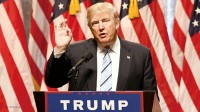 November 19, 2016
Donald Trump's policy advisers Alexander Grey and Peter Navarro recently posted an article entitled "Donald Trump's Peace Through Strength Vision for the Asia-Pacific" i...