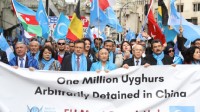 June 29, 2018
April: Uyghur groups protest in Brussels, Belgium. 1 Million Uyghurs in Danger of Forced Organ Extraction? "We only see women and children walking the streets of Xinjiang Uyghur's grand c...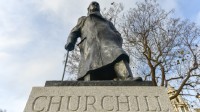 June 23, 2018
(Felix Lipov / Shutterstock.com) The worldwide debate continues as to whether the outcome of the Trump-Kim Summit was a success. The Liberty Magazine recently published an article about the Nor...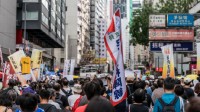 June 22, 2018
A democracy protest on the National Day of the People's Republic 2017 in Hong Kong, where Chinese authorities have tightened their grip in recent years.(omonphotography / Shutterstock.com) &nbsp...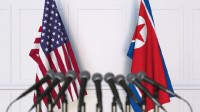 June 21, 2018
Looking at the agreement between Trump and Kim signed on 12 June, it may appear like Trump has lost due to a lack of foresight. Despite some supportive voices in the social media network, inter...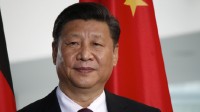 June 13, 2018
360b / Shutterstock.com China analyst Masaru Soma reports on the behind the scenes of China's leadership. By looking into the power balance, we can see where international politics is hea...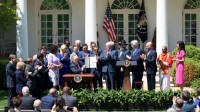 June 5, 2018
President Trump has signed an Executive Order entitled "Establishment of a White House Faith and Opportunity Initiative" at the beginning of May(Picture from the official facebook p...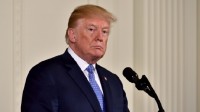 May 30, 2018
The whole world watches to see if Trump will "win" the Trump-Kim Summit planned for 12 June. Last year the Trump administration continued to intensify economic and military pressure on North Ko...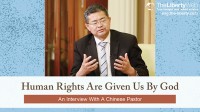 May 26, 2018
Guo Baosheng Pastor and Democracy Activist. Guo was born in 1972 in Qinhai province, China. He was arrested and subsequently expelled from Renmin University of China for his democratization act...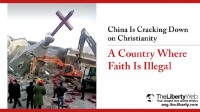 May 23, 2018
This article will look at the situation in Asia through the topic of religion. North Korean dictator Kim Jong-un has been displaying a seemingly peaceful stance starting with his surprise visit...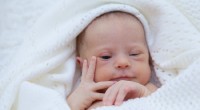 May 22, 2018
Key points in this article: A British court decided to end the life of a boy with neurodegeneration. Newt Gingrich blames the incident on the British secular state where "God is rejected&...