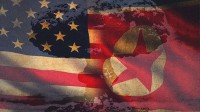 July 22, 2017
A serious crisis is approaching the U.S., Japan and South Korea. North Korea announced its successful ICBM test launch on July 4th, America's Independence Day. The missile landed in Japan...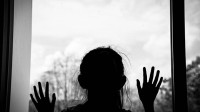 July 20, 2017
Key points in this article: President Trump is making efforts to eradicate criminal networks that engage in human trafficking Powerful people are involved in U.S. pedophile networks Trump is tr...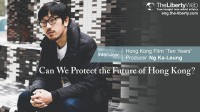 July 19, 2017
Film Producer Ng Ka-Leung Born in 1981, he graduated from The Hong Kong Polytechnic University majoring in design. He became involved in making films and television dramas, and in 2012 started his own...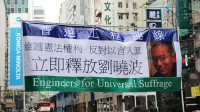 July 17, 2017
Key points in this article: Liu bore no hatred towards the Beijing government The philosophy behind "Charter 08″ enraged the Communist Party Liu's conviction of the existence ...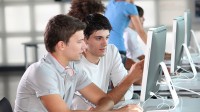 July 15, 2017
Key points in this article: Trump signed an order to expand apprenticeships to increase employment opportunities It will prove highly effective in a world where specialized skills and knowledge...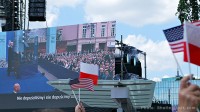 July 14, 2017
Shutterstock.com Key points in this article: Trump gave a speech in Poland He advocated for religious countries to unite to combat world threats Trump has a grand strategy and is not the reckle...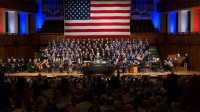 July 13, 2017
On 4 July the U.S. celebrated Independence Day. In the lead up to Independence Day, hundreds of former soldiers gathered at the Celebrate Freedom Rally at the John F. Kennedy Center for Perform...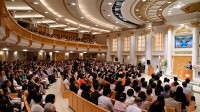 July 11, 2017
Master Ryuho Okawa, founder and CEO of Happy Science, gave a lecture for Master Okawa's birthday Goseitansai celebration. The lecture, "Starting from love", was given at Happy...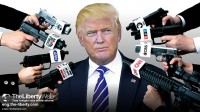 July 9, 2017
Analysts Unveil What the Media Has Been Hiding Interview The Russia Scandal is the Biggest Lie of the Century Genki Fujii President of the Cambridge Forecast Group of Japan Born in Tokyo...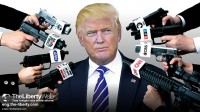 July 8, 2017
"Donald Trump is a Crook", "the man holding a gun to his head", "The president is either ignorant of American history or trolling those of us who aren't̶...