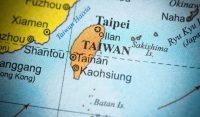 December 25, 2018
"It is absurd that China, an atheistic country of religious oppression, appointed Catholic bishops," stated a well-informed Taiwanese professor regarding China's state of reli...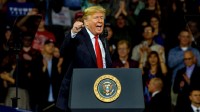 December 5, 2018
mark reinstein / Shutterstock.com The U.S. has given her verdict. In the midterm elections held in early November, the Republican Party won a majority in the Senate, but the Democrats won a nar...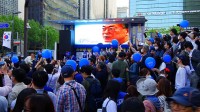 December 2, 2018
Sagase48 / Shutterstock.com The South Korean government is behaving outrageously. The South Korean Supreme Court ruled on 30th October ordering Nippon Steel & Sumitomo Metal to compensate ...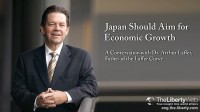 December 1, 2018
The Japanese government is poised to increase its consumption tax next fall. Does it make the Japanese economy weaker as it impacted the Japanese economy in the past? Will the American economic...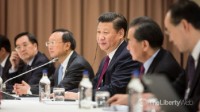 November 30, 2018
Assassination plotted toward Xi Jinping. Risks may arise from his firm stance both at home and overseas hereafter. Main points of the article: Criticisms toward Xi Jinping strengthen in China a...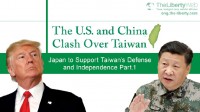 November 22, 2018
The U.S and China are having a confrontation over Taiwan. The U.S. wants to protect Taiwan from China's desire of annexation. What, then, should Japan do? "We have strong determinat...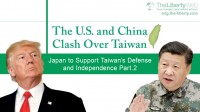 November 22, 2018
Japan Should Acknowledge Taiwan as an Independent State The U.S. had made clear their stance of protecting Taiwan. What should Japan adopt as their Taiwan policy? Every time the U.S. and Taiwan...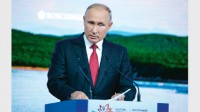 November 21, 2018
Key points in this article: PM Abe prioritizes the territorial dispute while President Putin prioritizes the peace treaty It would be absurd for Japan to help China block the U.S. sanctions PM ...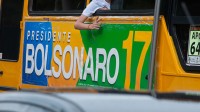 November 15, 2018
Key Points: Brazil's newly elected president dislikes communism and practices Christianity The heads of Australia, Malaysia and Philippines separate from China and also value faith On a g...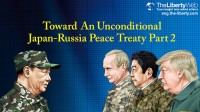 November 14, 2018
If China expands the "One Belt, One Road" policy and begins colonizing the world, we may end up in another world war. Master Ryuho Okawa, founder and CEO of Happy Science, said in h...