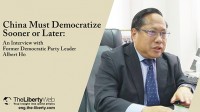 September 20, 2019
Protests in Hong Kong have been lasting for 15 consecutive weeks. On Sept. 4, despite Chief Executive Carrie Lam withdrawing the extradition bill, protests by Hong Kong civilians seem unending....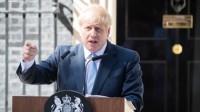 September 5, 2019
(Michael Tubi / Shutterstock.com) News Criticized for No-Deal Brexit Declaration Boris Johnson took office as Prime Minister of Great Britain. He declared British leave the European Union (EU) ...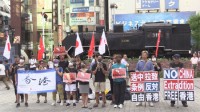 August 31, 2019
"Japanese people, could you please help us!" In the midst of August in Tokyo's SL Square by Shinbashi Station, a group of overseas students from Hong Kong scream in tears. The...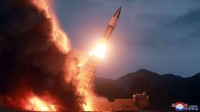 August 30, 2019
The News North Korea has launched 6 short-range ballistic missiles since 25 July. Details Japan Is Exposed to the Threat Among the missiles launched is a new model based on the Russian-m...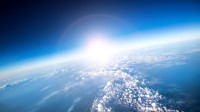 August 10, 2019
Conclusion The U.S. is determined not to allow Iran to hold a single nuclear weapon. But they remain silent about the fact that Israel probably owns over 100 nuclear warheads. The Islami...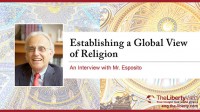 August 8, 2019
We heard from Professor John L. Esposito, a leading researcher of Islamic Studies from Georgetown University, for ways to realize peace in the Middle East. Dr. John Esposito: University ...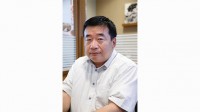 August 7, 2019
Claim No.1 We Should not Treat Iran Like North Korea Osamu Miyata Executive director at the Center for Contemporary Islamic Studies in Japan (CCISJ) Born in 1955 in Yamanashi prefecture, Miyata...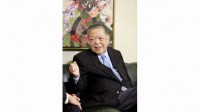 August 6, 2019
Claim No.1 Iran Is Like North Korea Hideaki Kase Foreign Affairs Analyst Born in Tokyo in 1936, Kase studied at Keio University, Yale University and Colombia University in the City of Ne...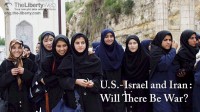 August 3, 2019
Is Iran really the devil? The U.S. and Iran have a volatile relationship, and the Trump administration is showing readiness to take military action. But how are we to interpret the Iran situati...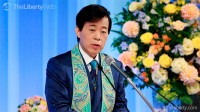 July 24, 2019
The conflict between Iran and the U.S.-U.K. group is heating up, and tensions continue to increase in the Middle East. Behind this conflict is the complex relationship between the Islamic and J...