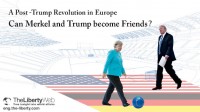 April 4, 2017
President Trump comes to the fore to put the brakes on Germany's critical situation. Who will end up taking the initiative for world order? Talks between U.S. President Donald Trump and G...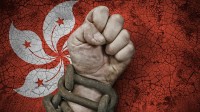 March 30, 2017
Key points in this article: Japanese animation series "Attack on Titan" is about to air its second season The Hong Kong Chief Executive election on 26 March ends in loss of freedom ...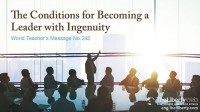 March 7, 2017
The Question: I believe that to become a leader with ingenuity, you need to learn self-control. Please tell us about anything of that sort that we could make into a good habit. (26 January 2014...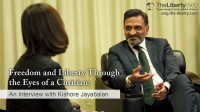 February 14, 2017
Interviewer: Hanako Cho Interviewer (I): Lord Acton's words "absolute power corrupts absolutely" are very famous, but Japanese people don't know much about him. So would...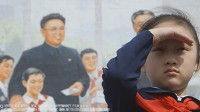 January 25, 2017
Main Points in this Article: Japanese release of a documentary film depicting the daily lives of North Korean civilians During shooting the director realizes that everything was staged by North...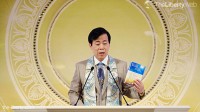 January 14, 2017
On January 9th, Master Ryuho Okawa, founder of Happy Science, gave a public lecture at Pacific Convention Plaza, Yokohama, in Japan. The lecture, entitled "The Gateway to the Future"...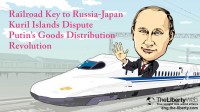 December 20, 2016
The public expects a resolution to the Kuril Islands dispute with President Putin's visit to Japan, but the Russian leader has a greater plan in mind. The absence of a peace treaty betwee...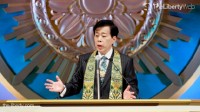 December 10, 2016
On the 7th of December, Master Ryuho Okawa gave a public lecture entitled "The Path to Truth" at Makuhari Messe in Chiba, Japan, to mark one of the two major occasions for Happy Sci...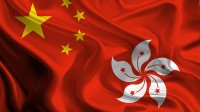 November 15, 2016
Hong Kong's semi-autonomous status is being shaken. On November 7th, the National People's Congress Standing Committee, China's top legislation panel, decided to disqualify tw...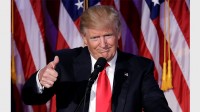 November 12, 2016
Donald Trump wins the U.S. Presidential Elections AP/Aflo U.S. citizens from all over the United States voted for their next president, and on the night of the 9th of November, Real Estate magn...