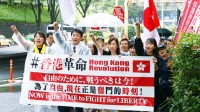 October 15, 2019
Photograph: In September, the Happiness Realization marched the streets of Shinjuku, Tokyo, in support of Hong Kong. Ryoko Shaku Party Leader of the Happiness Realization Party (Japan) Shaku wa...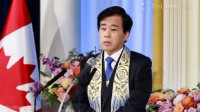 October 9, 2019
Master Okawa giving a lecture in Toronto, Canada. On the 6th of October, Happy Science Founder and CEO, Master Ryuho Okawa, gave a lecture in the Canadian city of Toronto titled, "The Rea...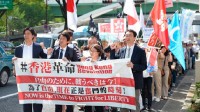 October 2, 2019
Caption 1: People from Happiness Realization Party conduct protests in the city of Nagoya. On Sept 29, Hong Kong protesters marched for anti-totalitarianism against the Chinese Communist Party ...
September 28, 2019
(photo: Reuters/Aflo) Hong Kong protests — no, it's a Hong Kong revolution. Beginning with the protests about the controversial extradition bill, at times over two million people, or one-...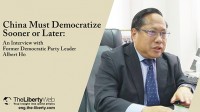 September 20, 2019
Protests in Hong Kong have been lasting for 15 consecutive weeks. On Sept. 4, despite Chief Executive Carrie Lam withdrawing the extradition bill, protests by Hong Kong civilians seem unending....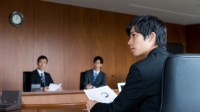 September 11, 2019
The Question: There are people who have an inflated sense of intellectual vanity, who are confident but don't listen to other people, and are unable to adjust themselves to their environm...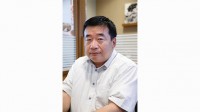 August 7, 2019
Claim No.1 We Should not Treat Iran Like North Korea Osamu Miyata Executive director at the Center for Contemporary Islamic Studies in Japan (CCISJ) Born in 1955 in Yamanashi prefecture, Miyata...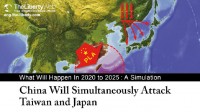 July 16, 2019
The U.S. revised their long-time China policy, and now Japan cannot continue with their current diplomacy, says specialist, Kazuo Asano. Kazuo Asano Professor at Heisei International University...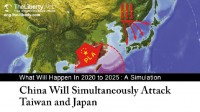 July 13, 2019
Tensions increase as China aims to annex Taiwan. And the Taiwan problem will eventually decide Japan's fate. In Kinmen County, the national flag of China waves in the wind and the Chinese...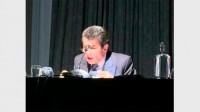 July 3, 2019
Key points in this article: International independent tribunal ruled that China has been extracting organs from Falun Gong detainees China still continues to force-extract organs Japan must dis...