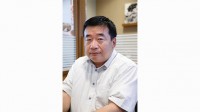 August 7, 2019
Claim No.1 We Should not Treat Iran Like North Korea Osamu Miyata Executive director at the Center for Contemporary Islamic Studies in Japan (CCISJ) Born in 1955 in Yamanashi prefecture, Miyata...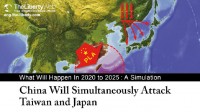 July 16, 2019
The U.S. revised their long-time China policy, and now Japan cannot continue with their current diplomacy, says specialist, Kazuo Asano. Kazuo Asano Professor at Heisei International University...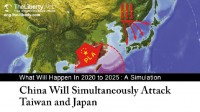 July 13, 2019
Tensions increase as China aims to annex Taiwan. And the Taiwan problem will eventually decide Japan's fate. In Kinmen County, the national flag of China waves in the wind and the Chinese...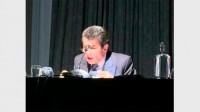 July 3, 2019
Key points in this article: International independent tribunal ruled that China has been extracting organs from Falun Gong detainees China still continues to force-extract organs Japan must dis...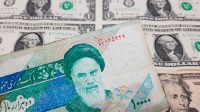 June 22, 2019
Tensions increase between the U.S. and Iran. The U.S. claims that Iran was behind the attacks on two Japanese tankers near the Strait of Hormuz during Japanese Prime Minister Shinzo Abe's...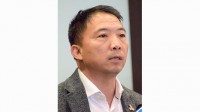 June 21, 2019
Wu Chi-wai Chairman of the Democratic Party (Hong Kong) Wu Chi-wai, a powerful advocate for freedom in Hong Kong and Chairman of the Democratic Party, spoke to the Liberty Magazine about what impacts ...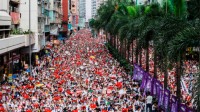 June 18, 2019
(samuelwong / Shutterstock.com) There was a huge protest in Hong Kong. The protesters opposed the extradition bill that would allow suspects captured in Hong Kong to be deported to mainland Chi...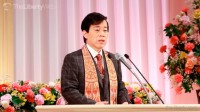 June 17, 2019
Master Ryuho Okawa, founder and CEO of Happy Science, gave a lecture titled "Even So, Do Not Spare One's Life!" in Grand Cube Osaka (Osaka City) on the 14th of June. Approxima...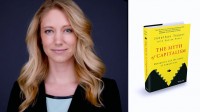 June 15, 2019
We asked how people can raise their awareness to keep themselves from becoming a slave to the high-tech business. Author of The Myth of Capitalism Denise Hearn Hearn writes, presents, an...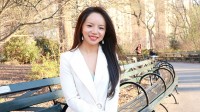 June 13, 2019
Canadian beauty queen and actress, Anastasia Lin, is known as a prominent human rights activist. She emigrated from China to Canada when she was 13 years old. In 2015, she was refused entrance ...