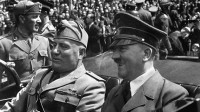 May 23, 2017
In Part 1, we discovered how Mussolini arose from the dark shadows of Italy to found the National Fascist Party for the sole purpose of denial and destruction.Part 2 will uncover how the National Fasc...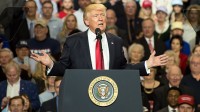 May 22, 2017
Trump is now treading on thin ice. The U.S. Department of Justice appointed former FBI director Robert Mueller to investigate Trump's Russia scandal. This step was taken due to the non-st...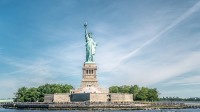 May 20, 2017
Key points in this article: Trump delivers a speech at Liberty University He spoke re faith in God and to "just never quit" Aims for a Second Founding of the nation through the powe...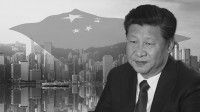 May 19, 2017
Key points in this article: Pro-China side solidifies in Hong Kong Hong Kong's 'housing' strategy Urgent need to spread knowledge of democracy's brilliance Carrie Lam, ...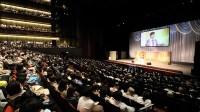 May 17, 2017
Master Ryuho Okawa, founder of Happy Science, gave a public lecture entitled "In Search of The Infinite" in Rohm Theatre, Kyoto, Japan, on the 14th. 2,200 people gathered at the mai...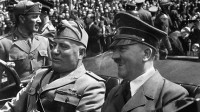 May 16, 2017
Key points in this article: Dark times in the Italian Peninsula gave birth to fascism National Fascist Party was anti-socialism and anti-liberalism Mussolini's political creed was "...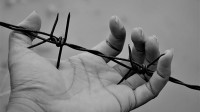 May 12, 2017
With U.S. aircraft carriers on standby near North Korea, a single move can now trigger an emergency situation. Some critics have suggested 'talks' as a compromise for pressuring Nor...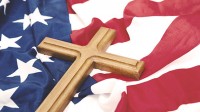 May 10, 2017
On the 4th of May, U.S. President Donald Trump signed an executive order on religious liberty. The executive order directs Treasury not to enforce the Johnson Amendment against religious organi...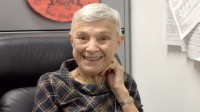 May 9, 2017
After President Trump won the election, world politics started changing. For instance, last December, then President-elect Trump received a phone call from Tsai Ing-wen, the President of Taiwan...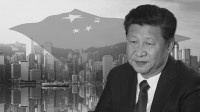 May 6, 2017
How can democracy be saved in Hong Kong? Is the 1997 "One Country, Two Systems" Agreement being abolished by China without care for morality or an ethical duty to abide by the rule ...