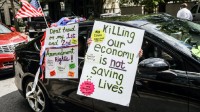 November 25, 2020
By Hanako Cho Key points of the article: U.S. citizens will be exhausted by tax increases one after another A "lockdown recession" will hit The right to visit casinos was favored ov...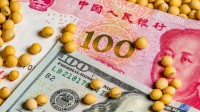 November 10, 2020
Associate Professor, Department of Strategic Studies, War College, National Defense University Shen Ming Shih Shen Ming Shih holds a Ph.D. in Political Philosophy from the Graduate School of Na...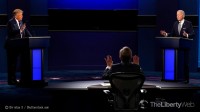 November 9, 2020
Christos S / Shutterstock.com Main Points of this Article: The media's disdain towards Trump has harmed U.S. national interests Hong Kong and Taiwan are greatly distressed Japan should co...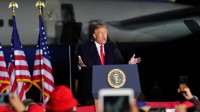 November 2, 2020
U.S. President Trump, who was hospitalized for a COVID-19 infection, recovered immediately and resumed his duties and election campaigning, surprising the world. There is a high possibility tha...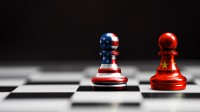 November 2, 2020
China's activities are intensifying off the coast of Okinawa and the Senkaku Islands. It has been 10 years since a Japanese Coast Guard patrol boat clashed with a Chinese fishing boat. Fo...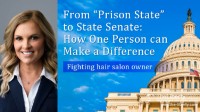 October 21, 2020
Ms. Luther was imprisoned for resuming business in contravention of state orders. However, she was released due to the overwhelming support of public opinion and was asked to run for the State ...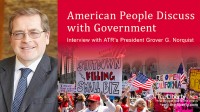 October 21, 2020
Grover Norquist, the leader of the American taxpayer protection movement, shared his thoughts on dealing with governmental regulations under the COVID-19 crisis. President of Americans f...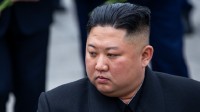 October 14, 2020
(Alexander Khitrov / Shutterstock.com) North Korea stopped launching missiles in March this year (as of Sept. 16). Diplomatic negotiations became so quiet that rumors of Chairman Kim Jong-un su...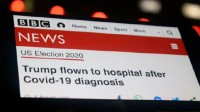 October 10, 2020
(Photo:Olya Gan / Shutterstock.com) U.S. President Donald Trump was recently discharged from hospital and returned to the White House after being infected with COVID-19. Soon after, Mr. Trump u...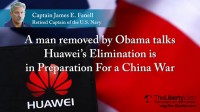 October 9, 2020
Olya Detry / Shutterstock.com About James Fanell: He graduated from San Diego State University, received his M.A. from the University of Hawaii and was a National Security Affairs Fellow at the...