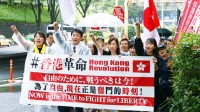 October 15, 2019
Photograph: In September, the Happiness Realization marched the streets of Shinjuku, Tokyo, in support of Hong Kong. Ryoko Shaku Party Leader of the Happiness Realization Party (Japan) Shaku wa...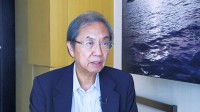 October 12, 2019
The fight for freedom in Hong Kong is ongoing. On Oct. 1 when China celebrated its 70th anniversary of communist rule, the Hong Kong police used a real bullet and shot through the left chest of...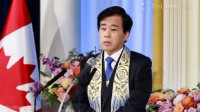 October 9, 2019
Master Okawa giving a lecture in Toronto, Canada. On the 6th of October, Happy Science Founder and CEO, Master Ryuho Okawa, gave a lecture in the Canadian city of Toronto titled, "The Rea...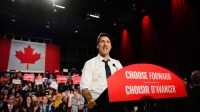 October 8, 2019
(Photo:AP/Aflo) Hong Kong's huge pro-democracy protests that began with the demand to withdraw the extradition bill are gathering sympathy from around the world. But many countries find i...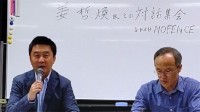 October 4, 2019
Key points in this article: Kim Jong-un has extended his purges, causing fallouts with officials The Moon Jae-in government boasts that a reunified Korea can economically surpass Japan Lifting ...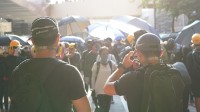 October 3, 2019
Key Points of the Article: "Christian spirit" is the power source for ongoing Hong Kong protests that have lasted over 100 days Religion has shaken China's political regimes i...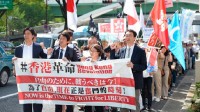 October 2, 2019
Caption 1: People from Happiness Realization Party conduct protests in the city of Nagoya. On Sept 29, Hong Kong protesters marched for anti-totalitarianism against the Chinese Communist Party ...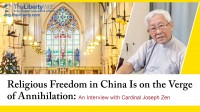 September 29, 2019
TungCheung / Shutterstock.com There's a single power source for countless Hong Kong citizens participating in protests — the existence of churches that support Christians. Liberty Web spo...
September 28, 2019
(photo: Reuters/Aflo) Hong Kong protests — no, it's a Hong Kong revolution. Beginning with the protests about the controversial extradition bill, at times over two million people, or one-...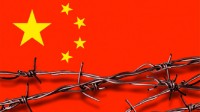 September 24, 2019
Key points in this article: Xi Jinping's daughter Xi Mingze is the key person in creating China's surveillance society "Huawei is the People's Liberation Army's In...