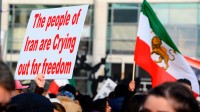 January 21, 2020
Key points in this article: The son of the Iran's former Crown Prince son and pro-democracy activist, Reza Pahlavi, talks at the Hudson Institute in the U.S. Iran is a totalitarian state,...
January 9, 2020
On Jan. 5th, Happy Science CEO Ryuho Okawa held a lecture in Tokyo Shoshinkan, a Happy Science facility located in Tokyo, titled "The Laws of Steel Lecture," with his newest Law Ser...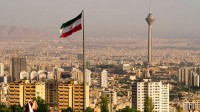 January 8, 2020
Photo / vanchai tan / Shutterstock.com Key points in this article: Why the anti-U.S. protests in Iran? Is the Nuclear Deal dead? The underlying reason behind the Iran-U.S. clash Tensions...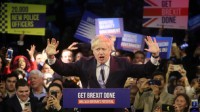 January 7, 2020
P.M. Johnson spoke at a campaign event in the city of London on Dec. 11, one day before the general election. Amidst public criticisms, his ability remains strong. (photo: reuters/ Aflo) Britai...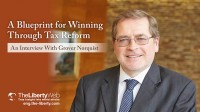 December 26, 2019
In this well-crafted interview, Grover Norquist discusses tax-reform, the Trump Effect, and creating a coalition for exercising personal rights as written in the U.S. Constitution. He also shar...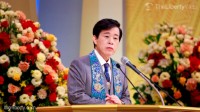 December 19, 2019
Master Okawa conducts a lecture. The El Cantare Celebration, one of the two largest annual events of Happy Science, took place in Saitama Super Arena, Japan, on the night of the 17th. Happy Sci...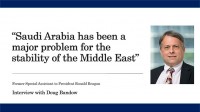 December 13, 2019
Doug Bandow is a senior fellow at the Cato Institute, specializing in foreign policy and civil liberties. He worked as a special assistant to President Ronald Reagan and was the editor of the p...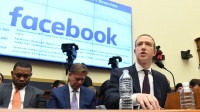 December 4, 2019
(photo:Aflo) News Launch of Libra Delayed Facebook announced its new cryptocurrency, Libra, in June (*1). With 2.7 billion users around the world, Facebook's launch of Libra (*2) was said...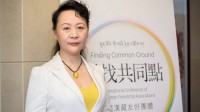 November 23, 2019
As the Hong Kong protests continue, people worldwide are concerned that there will be a severe crack down on the protesters by the Chinese government, just like it did in Tiananmen Square 30 ye...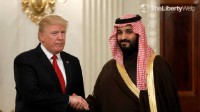 November 19, 2019
photo:reuters/ Aflo offer:SalamPix/Abaca / Aflo Iran vs. U.S.-Israel-Saudi Arabia photo:Drop of Light / Shut terstock.com、photocosmos1 / Shut terstock.com offer:Office of the Iranian Supreme Le...