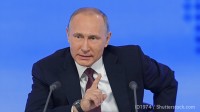 September 29, 2018
ID1974 / Shutterstock.com Key points in this article: President Putin proposed a peace treaty with Japan this year How deep is the Russia-China honeymoon relationship? Agreeing to the peace tre...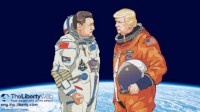 September 26, 2018
How Should Japan Respond to the New Cold War? As the U.S. and China clash over the 5 battlegrounds of trade, technology, finance, space and ideology, Japan must come up with her own plan of act...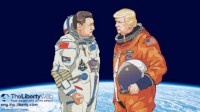 September 25, 2018
【Battleground 3: Finance】 Challenging the People's Liberation Empire China is in the process of constructing an Empire with their trade surplus. Trump is putting a stop to that. U.S. Pres...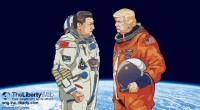 September 15, 2018
In May, Trump made clear his goal for resolving the unilateral trade situation with China: to cut the U.S. trade deficit against China by $200 billion by 2020. This stance has been criticized in the m...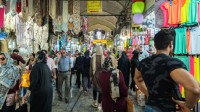 August 28, 2018
(Grand Bazaar in Tehran city, Iran. Uskarp / Shutterstock.com) After having announced his withdrawal from the Iran nuclear deal, U.S. President Donald Trump signed an Executive Order on 6th Aug...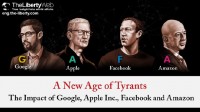 July 19, 2018
Known by the acronym GAFA the four American IT giants – Google, Apple Inc., Facebook and Amazon – are predominating the world market. And something lurks in their shadows . . . "It...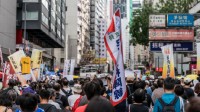 June 22, 2018
A democracy protest on the National Day of the People's Republic 2017 in Hong Kong, where Chinese authorities have tightened their grip in recent years.(omonphotography / Shutterstock.com) &nbsp...
April 27, 2018
This moving interview with Pastor Bob Fu, one of the world's leading voices for persecuted faith communities in China, shines a spotlight on the lack of true religious freedom in China an...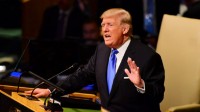 April 11, 2018
Chief Editor's Monthly Column There have been scandals in the Trump administration over important leaders being fired, but the economy is booming, Trump has created over 3 million ...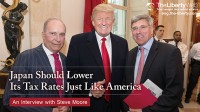 March 28, 2018
Japanese growth rates have been less than one percent for more than 20 years, but the government continues to depend on monetary policy to achieve a 2% inflationary target while asking corporat...