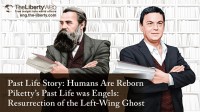 December 12, 2020
Humans are eternal beings who are born over and over again to polish and improve their souls. The process of reincarnation becomes a story shaped by every individual's "personal col...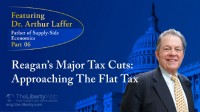 December 4, 2020
We spoke with Dr. Arthur B. Laffer who helped bring President Reagan's major tax cut proposals into effect and aiding in initiating how these proposals were formed, as well as fostering t...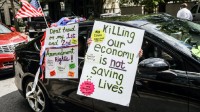 November 25, 2020
By Hanako Cho Key points of the article: U.S. citizens will be exhausted by tax increases one after another A "lockdown recession" will hit The right to visit casinos was favored ov...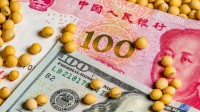 November 10, 2020
Associate Professor, Department of Strategic Studies, War College, National Defense University Shen Ming Shih Shen Ming Shih holds a Ph.D. in Political Philosophy from the Graduate School of Na...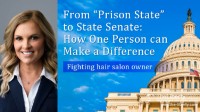 October 21, 2020
Ms. Luther was imprisoned for resuming business in contravention of state orders. However, she was released due to the overwhelming support of public opinion and was asked to run for the State ...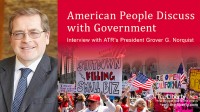 October 21, 2020
Grover Norquist, the leader of the American taxpayer protection movement, shared his thoughts on dealing with governmental regulations under the COVID-19 crisis. President of Americans f...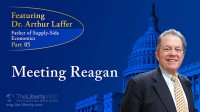 October 18, 2020
Dr. Laffer knew Ronald Reagan prior to his becoming governor of California. Dr. Laffer discussed his encounter with Reagan and Reagan's path to becoming president. President Trump&...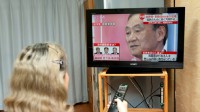 October 13, 2020
(Sergio Yoneda / Shutterstock.com) The Liberal Democratic Party (LDP) leadership election over former Prime Minister Shinzo Abe's position took place in mid-September and Mr. Yoshihide Su...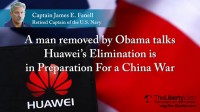 October 9, 2020
Olya Detry / Shutterstock.com About James Fanell: He graduated from San Diego State University, received his M.A. from the University of Hawaii and was a National Security Affairs Fellow at the...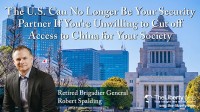 October 2, 2020
(Interviewer: Satoshi Nishihata) About Robert S. Spalding III: He has served in senior positions of strategy and diplomacy within the US Defense and State Departments for more than 26 ye...