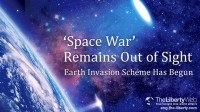 September 15, 2021
A U.S. intelligence report, "Preliminary Assessment: Unidentified Aerial Phenomena," has garnered attention. According to a Pew Research Center survey from June, two out of three America...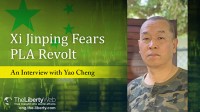 September 14, 2021
For the first time, a former Navy commander of the People's Liberation Army responded to an interview with a Japanese media source and described a detailed account of the military's true intent...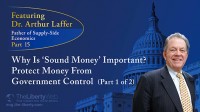 September 10, 2021
Supply-side economics puts an emphasis on 'sound money' along with tax cuts and free trade. How is recent monetary easing policy reflected in the eyes of Dr. Laffer? I asked Dr. Laf...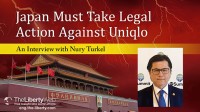 September 9, 2021
Mr. Nury Turkel speaks at the 2021 International Religious Freedom Summit. A major focus of this year's International Religious Freedom Summit was the issue of genocide against the Uyghurs in t...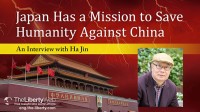 September 8, 2021
photo:Dorothy Greco We interviewed a Chinese writer who defected to the U.S. about the evil of the communist regime that restricts freedom. Professor, Boston University Novelist Ha Jin (...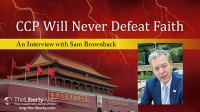 September 4, 2021
Photo caption: In mid-July, Mr. Samuel Brownback held the 2021 International Religious Freedom Summit (IRF) in Washington D.C. and invited allies from all over the world who advocate for religious fre...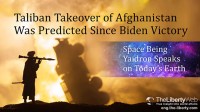 September 2, 2021
Global affairs, particularly in Asia and the Middle East, have been destabilized since President Biden took office. In recent days, the Taliban took immediate control of Afghanistan. It must no...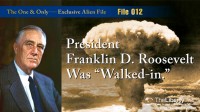 August 25, 2021
Photograph: Leon A. Perskie digitization:FDR Presidential Library & Museum "Do aliens and UFOs actually exist?" That is a debate from the past. Mystery Watcher, Junko Torihara, brings her u...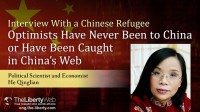 August 17, 2021
Political Scientist and Economist He Qinglian He Qinglian was born in Hunan, China, in 1956. She obtained a master's degree in economics from Fudan University in Shanghai. She worked as a journ...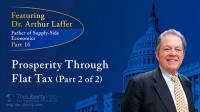 August 11, 2021
Dr. Arthur B. Laffer contributed to flattening the tax system through large-scale cuts during the Reagan, Trump and Thatcher administrations. Continuing from the last interview, Dr. Laffer once...