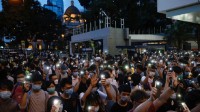 June 27, 2020
A year after the large-scale anti-government protest on June 9, protests were held in various parts of Hong Kong against the implementation of the national security law.(Photo:Reuters/Aflo) The...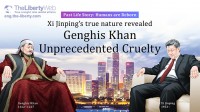 June 10, 2020
Humans are eternal beings who are born over and over again to polish and improve their souls. The process of reincarnation becomes a story shaped by every individual's "personal col...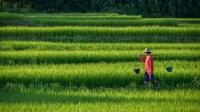 June 5, 2020
How much damage will be caused if an army of locusts attack China and destroy its crops? We estimated these numbers independently. Our magazine conducted a simulation to estimate the magnitude ...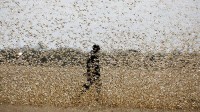 May 30, 2020
Interview A Second Tiananmen Incident Could Result From Locusts!? We spoke with an expert who claims that a locust invasion will cause turmoil in China. Research Institute of Economy, Tr...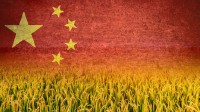 May 26, 2020
Interview Representative of National Resource Research Institute (NRRI) Akio Shibata Born in Tochigi prefecture in 1951. Upon graduating from the University of Tokyo's school of ag...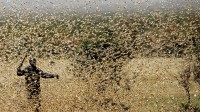 May 23, 2020
(Photo:Reuters/Aflo) China will release the blockade of Wuhan City, Hubei Province, that lasted two and a half months, and appeal to the world that the coronavirus is finally suppressed. But th...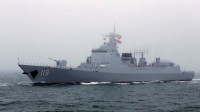 May 21, 2020
(Photo: Reuters/Aflo) While Covid-19 Causes a Disaster, China Uses Laser to Sink a Ship While the novel coronavirus spreads, China is increasing their military activities and putting pressure o...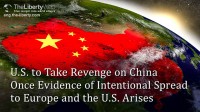 May 8, 2020
The reality of China, which is poised to wage war on biological weapons, has come to light. R.A. Goal, a space-based creature, revealed China's ambition for world domination through biolo...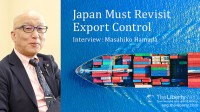 May 7, 2020
Interview Japan Must Revisit Export Control We spoke to a former senior self-defense force officer and a chemical weapons expert, who dealt with the subway sarin attack among othe...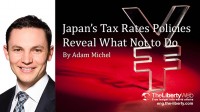 May 6, 2020
World economy is stagnating from the expansion of COVID-19. We ask a U.S. think tank's economics expert about Japan's consumption tax increase and U.S.'s economic policies. Ad...