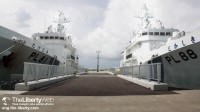 September 8, 2016
There have been increasingly frequent sightings of Chinese vessels – fishing, public and naval – in the Okinawa Prefecture seas around the Senkaku Islands, Japan. Our journalists visited Ishiga...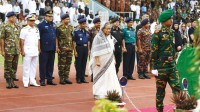 August 12, 2016
Islamic extremists are attacking many places around the world. Twenty of the foreigners taken hostage in the July attack in Dhaka, Bangladesh, were killed: 9 Italians, 7 Japanese, 3 Bangladeshi...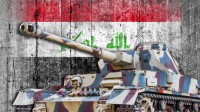 July 14, 2016
The need for reflecting over the Western sense of Justice is growing ever greater. The UK's Iraq War inquiry, as to whether it was the right decision for the UK to join the Iraq war, rece...
July 13, 2016
In Dallas, Texas, 5 police officers were shot dead and 7 others injured at a Black Lives Matter rally. The shooter was allegedly screaming at the police that he wanted to kill white people and ...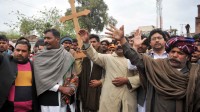 July 8, 2016
The BBC recently reported a beautiful act of harmony between religions. In Punjabi town, Pakistan, Muslim villagers are working together with the Christians to build a church that will replace ...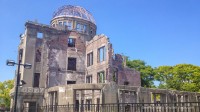 June 30, 2016
Hiroshima Peace Memorial One month has passed since President Obama's visit to Hiroshima. In his speech at the site, Obama further promoted the realization of a nuclear-free world. As the...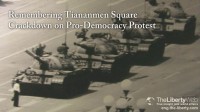 June 3, 2016
June 4th 1989 was a day of horrors never to be forgotten. It started as a day of protest, but ended with the loss and casualty of more than 50,000 lives in Tiananmen Square as Chinese tanks fir...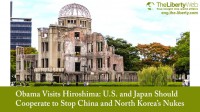 May 31, 2016
On the 27th of June, President Obama was the first President of the United States to visit Hiroshima. Alongside Japanese Prime Minister Shinzo Abe, President Obama placed flowers at the Hiroshi...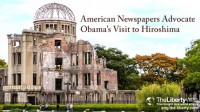 May 7, 2016
With U.S. Secretary of State John Kerry's visit to the Hiroshima war memorial many U.S. newspapers have started to advocate President Obama's potential visit to the same site. The a...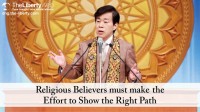 April 29, 2016
On the 17th of April, Master Ryuho Okawa, founder of Happy Science, gave a public lecture entitled "Becoming the Pioneers in History" at the Uji Culture Center in Kyoto. Approximate...