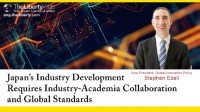 January 22, 2020
Vice President, Global Innovation Policy Stephen Ezell profile Ezell previously worked at Peer Insight, an innovation research and consulting firm, before coming to ITIF. He advises policies fo...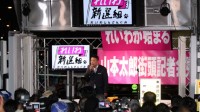 January 17, 2020
Photo: HIROYUKI OZAWA/Aflo News MMT Gains Attention After Tax Increase After the consumption tax increase in Japan, there have been continuous indicators of an economic recession, includ...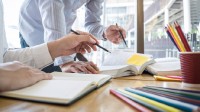 January 8, 2020
The Question: Many young people look for immediate, tangible results. They often give up when they are unable to withstand their lack of understanding or become satisfied with their knowledge w...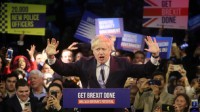 January 7, 2020
P.M. Johnson spoke at a campaign event in the city of London on Dec. 11, one day before the general election. Amidst public criticisms, his ability remains strong. (photo: reuters/ Aflo) Britai...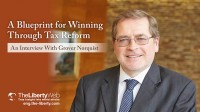 December 26, 2019
In this well-crafted interview, Grover Norquist discusses tax-reform, the Trump Effect, and creating a coalition for exercising personal rights as written in the U.S. Constitution. He also shar...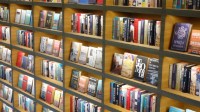 December 10, 2019
photo:PIXTA The Question: Many people including myself find reading difficult. It takes a long time to improve reading abilities, and a lot of people can't persist for long. I would appre...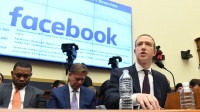 December 4, 2019
(photo:Aflo) News Launch of Libra Delayed Facebook announced its new cryptocurrency, Libra, in June (*1). With 2.7 billion users around the world, Facebook's launch of Libra (*2) was said...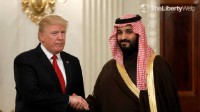 November 19, 2019
photo:reuters/ Aflo offer:SalamPix/Abaca / Aflo Iran vs. U.S.-Israel-Saudi Arabia photo:Drop of Light / Shut terstock.com、photocosmos1 / Shut terstock.com offer:Office of the Iranian Supreme Le...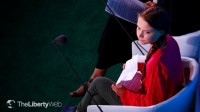 November 7, 2019
News of a 16-year-old girl giving a speech at the U.N. in tears was reported around the world. News The Rise of the Global Warming Debate Debates regarding global warming are heating up....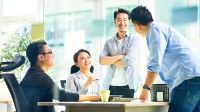 July 17, 2019
Ryuho Okawa Founder and CEO of Happy Science. Born on July 7, 1956 (Showa 31) in Tokushima Prefecture, Japan. After graduating from law school at the University of Tokyo, he joined an internati...