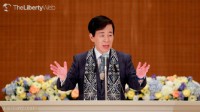 September 3, 2020
July 12, 2020: Sohonzan Shoshinkan "Creation from Faith" Broadcasted simultaneously across Japan and the world On July 12, Happy Science CEO Master Ryuho Okawa conducted a lecture e...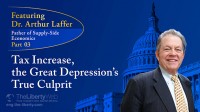 September 1, 2020
Another Great Depression may well be on its way due to the global recession resultant from the coronavirus. We spoke with the father of Supply-Side economics, Dr. Arthur Laffer, who shared his ...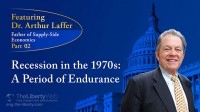 August 28, 2020
The U.S. experienced a period of recession during the 1970s. During that time, Dr. Laffer stood alone to "sell" his idea for supply-side economics to the U.S. presidential administration. The L...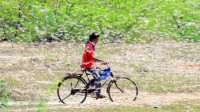 August 7, 2020
Desert locusts attacking India.(Photo:ZUMA Press/Aflo) Legions of grasshoppers are rampaging in three continents around the world. Agricultural crops in Africa and Eurasia are being damaged by ...
July 24, 2020
We spoke with Dr. Laffer who served for the U.S. across two generations as an economic advisor to the Reagan administration and Trump administration about the birth of supply-side economics. &n...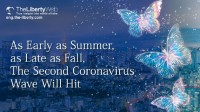 July 1, 2020
The Abe administration is determined to reissue a state of emergency when the second wave of the coronavirus hits. Will the second wave really hit? How can people prepare beforehand? The Libert...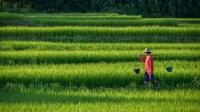 June 5, 2020
How much damage will be caused if an army of locusts attack China and destroy its crops? We estimated these numbers independently. Our magazine conducted a simulation to estimate the magnitude ...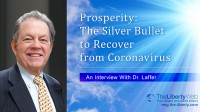 June 3, 2020
We interviewed Dr. Arthur Laffer, an American economist, about issues with governmental measures taken by the U.S. against the coronavirus pandemic and discussed ideal policies to combat the co...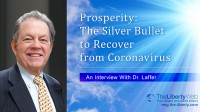 June 3, 2020
Nous avons interviewé le Dr Arthur Laffer, un économiste américain, sur les problèmes liés aux mesures gouvernementales prises par les États-Unis contre la pandémie de coronavirus, et discuté d...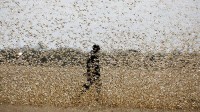 May 30, 2020
Interview A Second Tiananmen Incident Could Result From Locusts!? We spoke with an expert who claims that a locust invasion will cause turmoil in China. Research Institute of Economy, Tr...