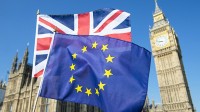 January 17, 2017
About six months has passed since the national referendum on the UK leaving the EU. The British government will give an official notification to EU no later than the end of March of 2017 and st...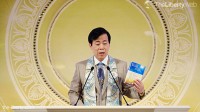 January 14, 2017
On January 9th, Master Ryuho Okawa, founder of Happy Science, gave a public lecture at Pacific Convention Plaza, Yokohama, in Japan. The lecture, entitled "The Gateway to the Future"...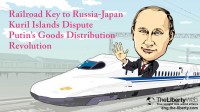 December 20, 2016
The public expects a resolution to the Kuril Islands dispute with President Putin's visit to Japan, but the Russian leader has a greater plan in mind. The absence of a peace treaty betwee...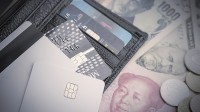 December 6, 2016
A major Japanese insurance holding company, Mistui Sumitomo Insurance, has announced its intention to launch a new insurance on virtual currency thefts and disappearances as early as late Novem...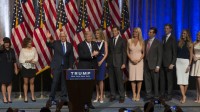 December 2, 2016
Donald Trump turned the tables to emerge victorious in the 45th U.S. presidential elections, in a historically rare and unexpected scenario. Now the whole world is watching to ascertain his pol...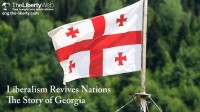 September 1, 2016
Economist Gia Jandieri Born in 1961. He graduated from Georgian Technical University and Tbilisi State University before becoming a central election committee member and head of Georgia's...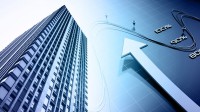 August 9, 2016
From Welfare State to Future Investment State The Liberal Democratic, Democratic Progressive, Komeito and Communist parties all proposed the same policy in their campaigns for the previous Hous...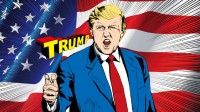 July 26, 2016
Many Japanese people may be afraid of the prospects of Trump becoming U.S. President. This is mainly due to Trump's opinions that it is unfair if Japan does nothing when the U.S. is under...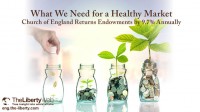 July 1, 2016
You see adults on the train playing games on their smartphones, and one question naturally comes to mind: "Is our future going to be okay?" Your concern is not 'whether or not we should t...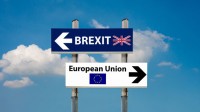 June 29, 2016
The momentous referendum result announcing Britain's withdrawal from the EU has made an impact worldwide. Since the 25th, the media has been overflowing with reports and analyses of the i...