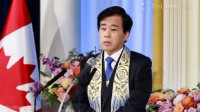 October 9, 2019
Master Okawa giving a lecture in Toronto, Canada. On the 6th of October, Happy Science Founder and CEO, Master Ryuho Okawa, gave a lecture in the Canadian city of Toronto titled, "The Rea...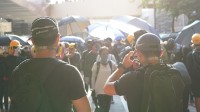 October 3, 2019
Key Points of the Article: "Christian spirit" is the power source for ongoing Hong Kong protests that have lasted over 100 days Religion has shaken China's political regimes i...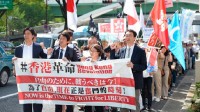 October 2, 2019
Caption 1: People from Happiness Realization Party conduct protests in the city of Nagoya. On Sept 29, Hong Kong protesters marched for anti-totalitarianism against the Chinese Communist Party ...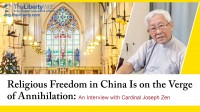 September 29, 2019
TungCheung / Shutterstock.com There's a single power source for countless Hong Kong citizens participating in protests — the existence of churches that support Christians. Liberty Web spo...
September 28, 2019
(photo: Reuters/Aflo) Hong Kong protests — no, it's a Hong Kong revolution. Beginning with the protests about the controversial extradition bill, at times over two million people, or one-...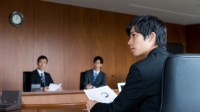 September 11, 2019
The Question: There are people who have an inflated sense of intellectual vanity, who are confident but don't listen to other people, and are unable to adjust themselves to their environm...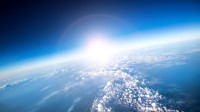 August 10, 2019
Conclusion The U.S. is determined not to allow Iran to hold a single nuclear weapon. But they remain silent about the fact that Israel probably owns over 100 nuclear warheads. The Islami...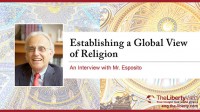 August 8, 2019
We heard from Professor John L. Esposito, a leading researcher of Islamic Studies from Georgetown University, for ways to realize peace in the Middle East. Dr. John Esposito: University ...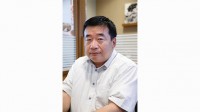 August 7, 2019
Claim No.1 We Should not Treat Iran Like North Korea Osamu Miyata Executive director at the Center for Contemporary Islamic Studies in Japan (CCISJ) Born in 1955 in Yamanashi prefecture, Miyata...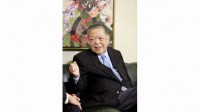 August 6, 2019
Claim No.1 Iran Is Like North Korea Hideaki Kase Foreign Affairs Analyst Born in Tokyo in 1936, Kase studied at Keio University, Yale University and Colombia University in the City of Ne...