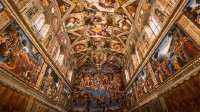 August 7, 2018
RPBaiao / Shutterstock.com Key points in this article: Pope John Paul II believed that his ideology could defeat the USSR Faith is a weapon that can defeat communism Stalin did not understand t...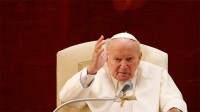 July 22, 2018
Photo : giulio napolitano / Shutterstock.com Key points in this article: Pope John Paul II's ideal of freedom and Poland's democratization revolution The impact of the John Paul II's 1979 visit...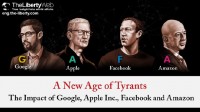 July 19, 2018
Known by the acronym GAFA the four American IT giants – Google, Apple Inc., Facebook and Amazon – are predominating the world market. And something lurks in their shadows . . . "It...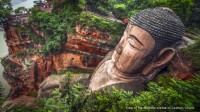 July 17, 2018
(View of the Buddha statue in Leshan, China.) Key points in this article: Zhiyi (T'ien-t'ai Chih-i) established the high point of Chinese Buddhism Esoteric and Zen Buddhism flourish...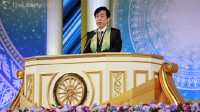 July 7, 2018
Master Ryuho Okawa gave a lecture at Saitama Super Arena, Japan, on the 4th as part of the celebrations of his birthday. The Celebration of Lord El Cantare's Descent, as it is known, is o...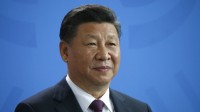 July 6, 2018
(360b / Shutterstock.com) Spiritual Messages "The Spiritual Messages From Xi Jinping's Guardian Spirit" Recorded 21 June 2018 It has been over a month since the histori...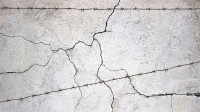 July 5, 2018
The Communist Party of China Is Trying to Obliterate Uyghurs The Liberty Magazine interviewed human rights activist Dolkun Isa on the grave situation of Uyghur persecution in China. Inte...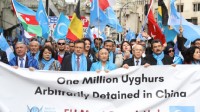 June 29, 2018
April: Uyghur groups protest in Brussels, Belgium. 1 Million Uyghurs in Danger of Forced Organ Extraction? "We only see women and children walking the streets of Xinjiang Uyghur's grand c...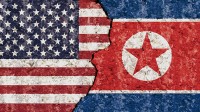 June 28, 2018
Many were disappointed to find that the agreement signed after the Trump-Kim Summit on the 12th of June did not contain specific provisions for the complete, verifiable and irreversible dismant...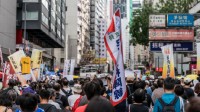 June 22, 2018
A democracy protest on the National Day of the People's Republic 2017 in Hong Kong, where Chinese authorities have tightened their grip in recent years.(omonphotography / Shutterstock.com) &nbsp...