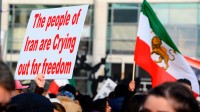 January 21, 2020
Key points in this article: The son of the Iran's former Crown Prince son and pro-democracy activist, Reza Pahlavi, talks at the Hudson Institute in the U.S. Iran is a totalitarian state,...
January 9, 2020
On Jan. 5th, Happy Science CEO Ryuho Okawa held a lecture in Tokyo Shoshinkan, a Happy Science facility located in Tokyo, titled "The Laws of Steel Lecture," with his newest Law Ser...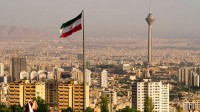 January 8, 2020
Photo / vanchai tan / Shutterstock.com Key points in this article: Why the anti-U.S. protests in Iran? Is the Nuclear Deal dead? The underlying reason behind the Iran-U.S. clash Tensions...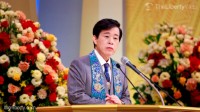 December 19, 2019
Master Okawa conducts a lecture. The El Cantare Celebration, one of the two largest annual events of Happy Science, took place in Saitama Super Arena, Japan, on the night of the 17th. Happy Sci...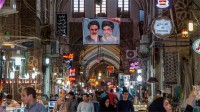 December 17, 2019
BalkansCat / Shutterstock.com Key points in this article: Iranian leader fears that Trump may make a deal with China President Trump's real enemy is China, not Iran U.K. PM Johnson weighs...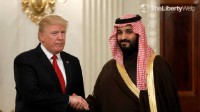 November 19, 2019
photo:reuters/ Aflo offer:SalamPix/Abaca / Aflo Iran vs. U.S.-Israel-Saudi Arabia photo:Drop of Light / Shut terstock.com、photocosmos1 / Shut terstock.com offer:Office of the Iranian Supreme Le...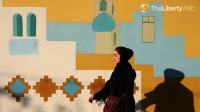 November 16, 2019
Interview Iran has unified religion and state in the hope of preserving Islamic values. But their interpretations of the teachings are changing year by year. We interviewed an Iranian ex...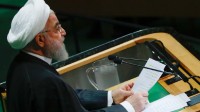 November 5, 2019
(photo: Reuters/Aflo) The Iran situation is getting critical. The U.S. is imposing severe economic sanctions on Iran thinking it to be a satanic country. The Western world seems to think that t...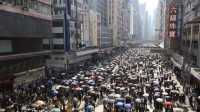 November 2, 2019
News Protest Against "Anti-Mask Law" In early October, the Hong Kong government launched the Emergency Regulations Ordinance, announcing an "anti-mask law" that p...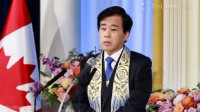 October 9, 2019
Master Okawa giving a lecture in Toronto, Canada. On the 6th of October, Happy Science Founder and CEO, Master Ryuho Okawa, gave a lecture in the Canadian city of Toronto titled, "The Rea...