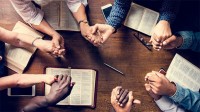 March 22, 2020
Main points of the article: Faith in God to rid fear "No problem is too big for God to handle" How to practice faith to take away fear and strengthen immunity Amid the corona...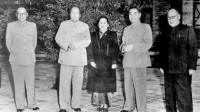 February 20, 2020
Chinese Premier Zhou Enlai (second from the right) who served Chairman Mao Zedong (second from the left). As China's newly discovered coronavirus spreads, Chinese Premier Li Keqiang is th...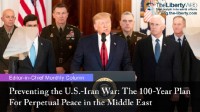 February 12, 2020
Trump announced that he would not retaliate against Iran for the U.S. military base attack in Iraq. But will he keep his promise? 1. Fixing America's Brutality It looks as though the U.S....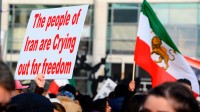 January 21, 2020
Key points in this article: The son of the Iran's former Crown Prince son and pro-democracy activist, Reza Pahlavi, talks at the Hudson Institute in the U.S. Iran is a totalitarian state,...
January 9, 2020
On Jan. 5th, Happy Science CEO Ryuho Okawa held a lecture in Tokyo Shoshinkan, a Happy Science facility located in Tokyo, titled "The Laws of Steel Lecture," with his newest Law Ser...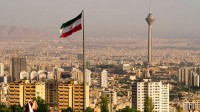 January 8, 2020
Photo / vanchai tan / Shutterstock.com Key points in this article: Why the anti-U.S. protests in Iran? Is the Nuclear Deal dead? The underlying reason behind the Iran-U.S. clash Tensions...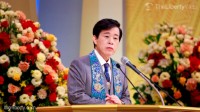 December 19, 2019
Master Okawa conducts a lecture. The El Cantare Celebration, one of the two largest annual events of Happy Science, took place in Saitama Super Arena, Japan, on the night of the 17th. Happy Sci...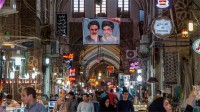 December 17, 2019
BalkansCat / Shutterstock.com Key points in this article: Iranian leader fears that Trump may make a deal with China President Trump's real enemy is China, not Iran U.K. PM Johnson weighs...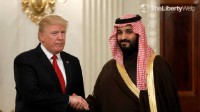 November 19, 2019
photo:reuters/ Aflo offer:SalamPix/Abaca / Aflo Iran vs. U.S.-Israel-Saudi Arabia photo:Drop of Light / Shut terstock.com、photocosmos1 / Shut terstock.com offer:Office of the Iranian Supreme Le...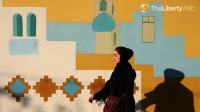 November 16, 2019
Interview Iran has unified religion and state in the hope of preserving Islamic values. But their interpretations of the teachings are changing year by year. We interviewed an Iranian ex...