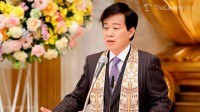 January 10, 2021
On Jan. 7, Happy Science CEO Master Ryuho Okawa gave a lecture titled "'The Laws of Secret' Seminar" in Tokyo Shoshinkan, a Happy Science facility located in Tokyo. With...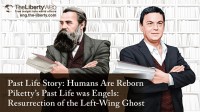 December 12, 2020
Humans are eternal beings who are born over and over again to polish and improve their souls. The process of reincarnation becomes a story shaped by every individual's "personal col...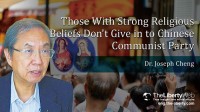 December 11, 2020
Joseph Cheng (Profile) Born in Australia in 1949. A former professor of political science at City University of Hong Kong. He was specialized in Chinese foreign policy, Hong Kong politics and i...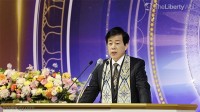 December 10, 2020
On the night of Dec. 8, the El Cantare Celebration, one of the two largest annual events of Happy Science, took place in Saitama Super Arena, Japan. Happy Science founder and CEO, Master Ryuho ...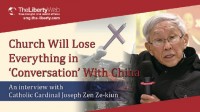 December 8, 2020
We asked Catholic Cardinal Joseph Zen Ze-kiun about the Vatican's appeasement towards the Chinese government. Cardinal Zen, a former bishop of Hong Kong, is often described as "the new co...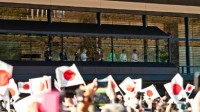 November 6, 2020
(Michal Staniewski / Shutterstock.com) Japanese citizens are becoming increasingly discontent with recent troubles surrounding the imperial family. For example, Imperial Highness Princess Kako&...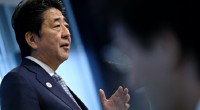 November 5, 2020
(Alexandros Michailidis / Shutterstock.com) Nearly two and a half months have passed since the Suga administration took off. At the time of appointment, the Suga administration was criticized f...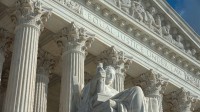 October 27, 2020
By Hanako Cho Key takeaways of the article: Senator Josh Hawley protected freedom of faith and goodwill at the hearing Democratic Party members can't draw lines between various rights Half of th...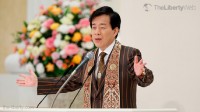 October 10, 2020
On Oct. 4, to commemorate the Oct. 6 founding of Happy of Science, Happy Science CEO and founder Master Ryuho Okawa conducted a lecture titled "The Proper Path of Devil-Quelling" at...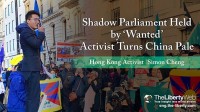 October 3, 2020
In the city of London, Cheng speaks out on the Chinese government's repression against Uyghur Muslims. About Simon Cheng: He was born in Hong Kong in 1990. Cheng began working for the Bri...