September 27, 2016
Ryuho Okawa, founder and CEO of Happy Science, recently conducted a spiritual interview with George Washington, the first President of the United States, to find out his views about the future ...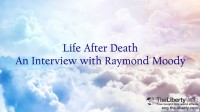 January 30, 2016
Q: First of all, what are the main points against Near Death Experiences(NDEs)? How would you counter-argue them? A: In the West, NDEs have been debated for over 2,300 years. Plato, for example...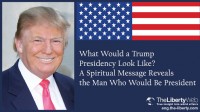 January 22, 2016
On January 5, 2016, Ryuho Okawa, Founder and CEO of Happy Science, conducted a spiritual interview with the Guardian Spirit of Donald Trump, one of the Republican Party's presidential hop...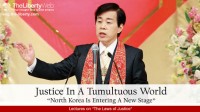 January 13, 2016
Happy Science boasts temples in over a hundred countries, and this year celebrates its 30th year since its founding. Master Ryuho Okawa, founder and CEO of Happy Science, gave the seminar ̶...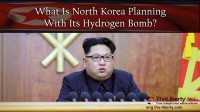 January 7, 2016
On January 6, North Korea announced that it had successfully tested a hydrogen bomb, the fourth nuclear test since 2006. While the world was still scrambling to figure out exactly what this tes...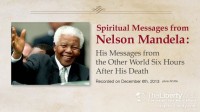 December 7, 2013
South Africa's icon for the anti-apartheid movement and the first black president died on Thursday, the 5th of December at age 95. His defiance of the white minority rule put him in prison for 27 year...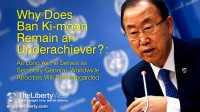 October 9, 2013
While the conflict stricken areas have been expanding, criticisms against U.N. Secretary-General Ban Ki-moon have also been on the rise. Since he took office in January 2007, Mr. Ban has been known as...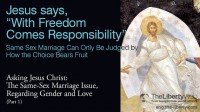 September 26, 2013
Jesus admonished us that "with freedom comes responsibility". If homosexuality and same-sex marriage lead to the happiness of the individual and the development of society, then to some extent they sh...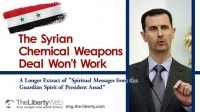 September 18, 2013
The U.S.-Russian agreement to dismantle Syria's chemical weapons is still ambiguous. Will the Assad regime surrender all the chemical weapons and comply with the agreement? As the WSJ reported in ...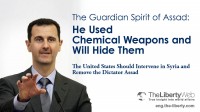 September 12, 2013
After receiving Russia's proposal to take custody of Bashar al-Assad's chemical weapons in Syria, President Obama is considering the possibility of averting military strike against Syria. However...